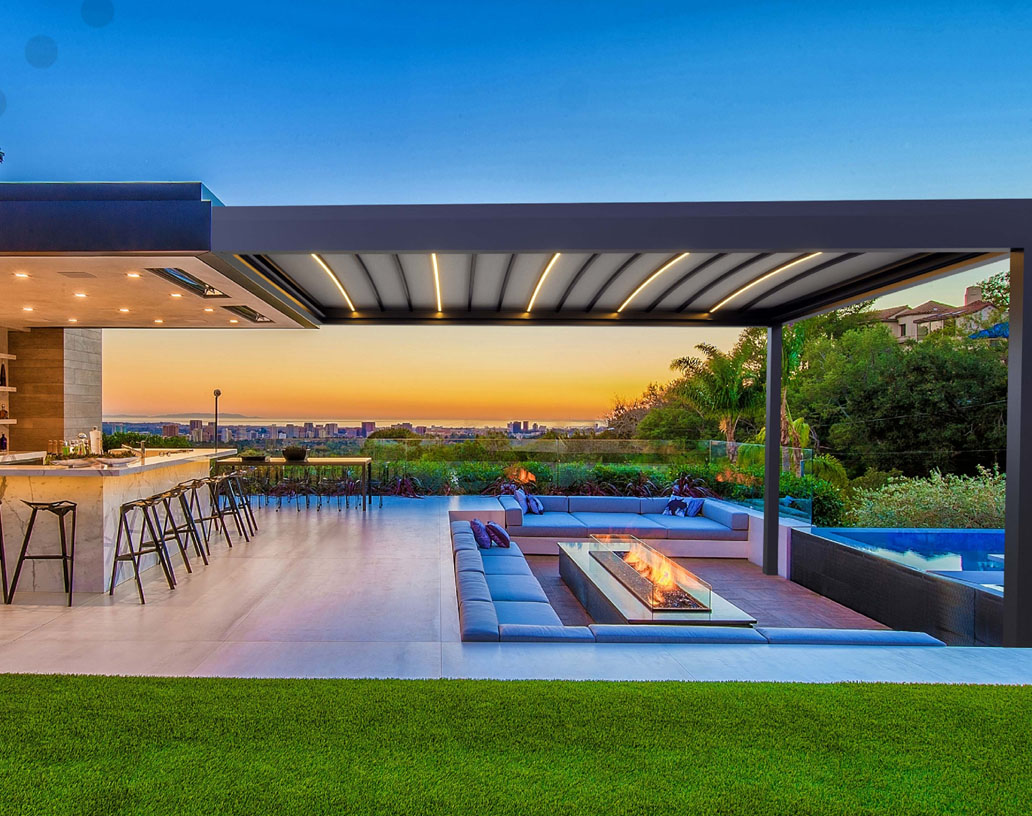 Pergostar Design
Our perfectly squared Pergostar Design is a horizontal roof pergola that adds value and beauty to any outdoor space. It is made of powder coated aluminum profiles, stainless steel hardware, and heavy-duty vinyl canvas. Complete with a retractable roof, this very sleek and modern design requires very little height, but also has a very versatile and modern look when self-standing. The pergola's can be placed side by side to increase and extend the covering to maximize your covered outdoor space. Consider the Pergostar Design a touch of elegance that will enhance your enjoyment all year round by redefining your outdoor area.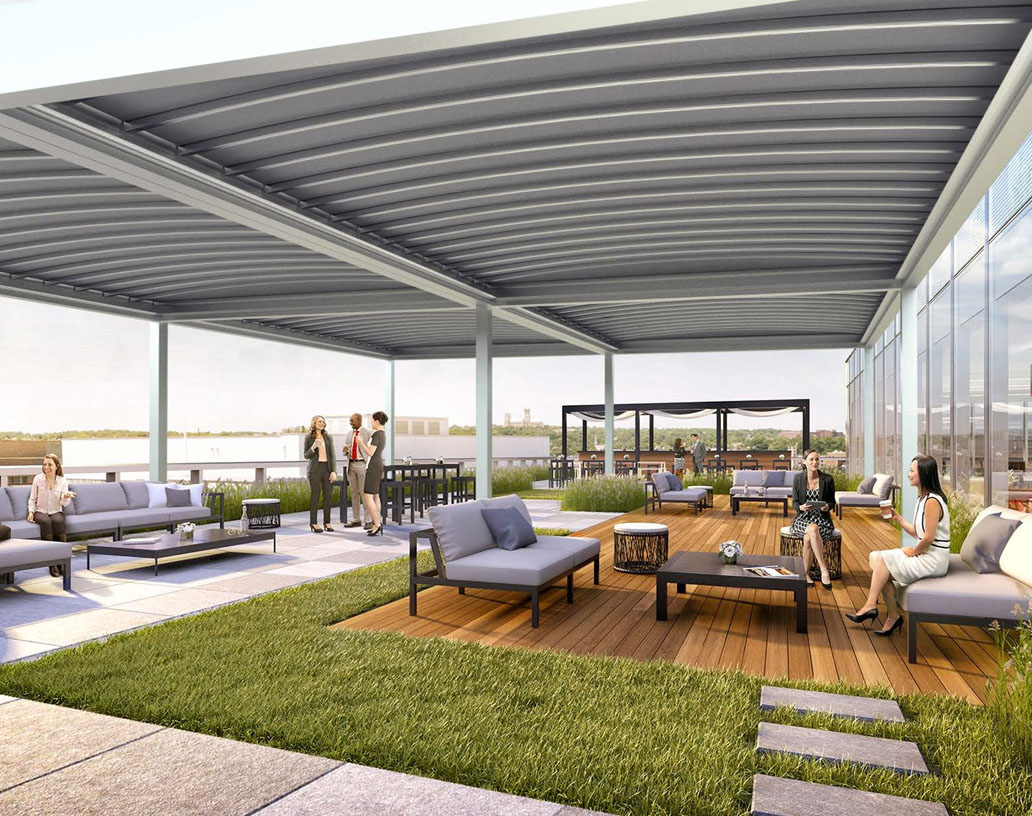 Pergostar Design Features and Benefits:
Structure made of 6063-T6 aluminum profiles
 Powder coated, Semi-gloss finish
 Stainless steel hardware and fasteners
 Minimum slope 15%
 Can cover up to 527 sq/ft
 RTS double transmission torque motor
Cell phone operation of motors & lights
(optional)
 Wind / Rain sensors (optional)
 All our products are ¨ALL SEASONS¨*
*with certain exceptions depending on regions
 Easy to Install
If you have any questions about ordering our Event Series, feel free to contact us today.
Pergostar Design Avaialble Sizes:
Single Bay | Width: Max. 22'11" | Length: Max. 22'11"

Double Bay | Width: Max. 45'11" | Length: Max. 22'11"

Quad Bay | Width: Max. 45'11" | Length: Max. 45'11"
Gallery