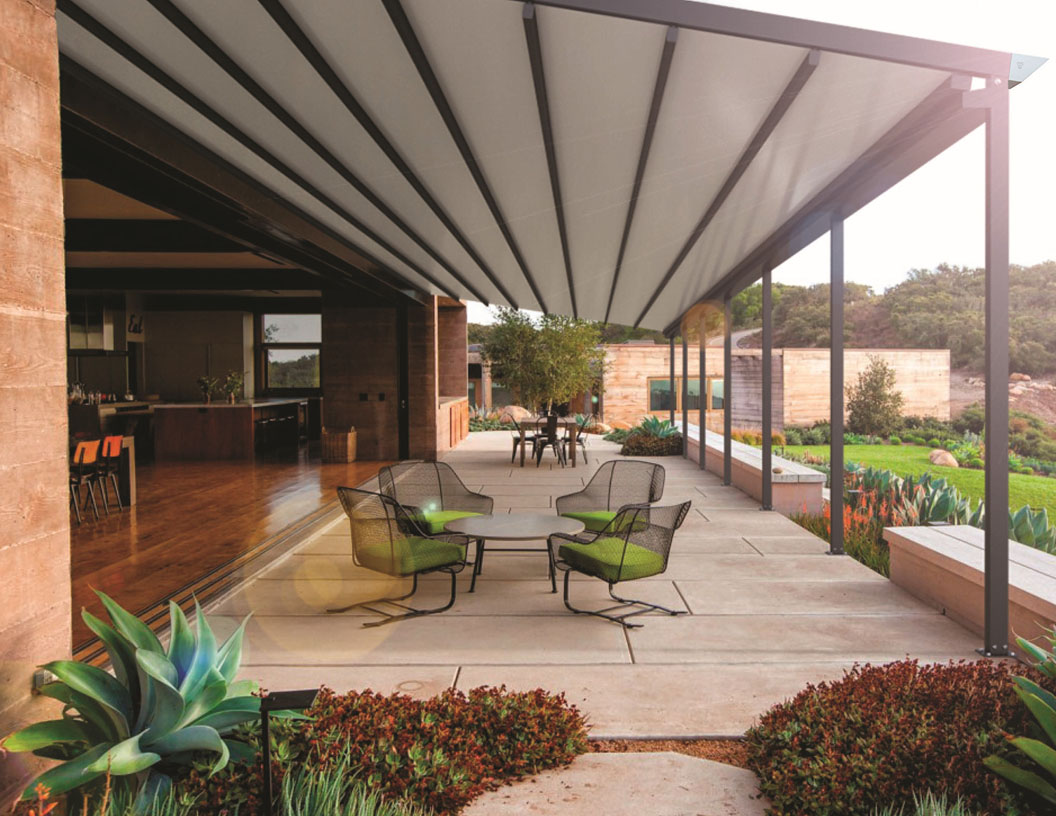 Pergostar Classsic
Pergostar Classic is a weatherproof, elegant, and durable retractable pergola. The Pergostar Classic comes in three standard sizes and can provide shade for up to 1380sq/ft of your outdoor space at a minimum angle of 15%. This product is made of powder coated aluminum, heavy strength vinyl canvas, and stainless steel hardware, making it extremely resistant to a variety of conditions such as harsh weather. The retractable roof's fabric moves along the guides through a set of trolleys, which is attached to a belt system. The Pergostar Classic is easily operated by an app- or remote-controlled RTS double transmission motor. 
The Pergostar Classic is ideal for any outdoor venue requirement, such as alfresco dining for restaurants or a pleasant seating area for guests, friends, or family. Regardless of whether you are a homeowner, restaurant owner, building owner, or simply an individual looking to enhance your patio, terrace or deck with a retractable roofing solution, the Pergostar Classic is the perfect roofing solution for your outdoor venue needs due to its durable and strong structural support made entirely out of aluminum and stainless steel.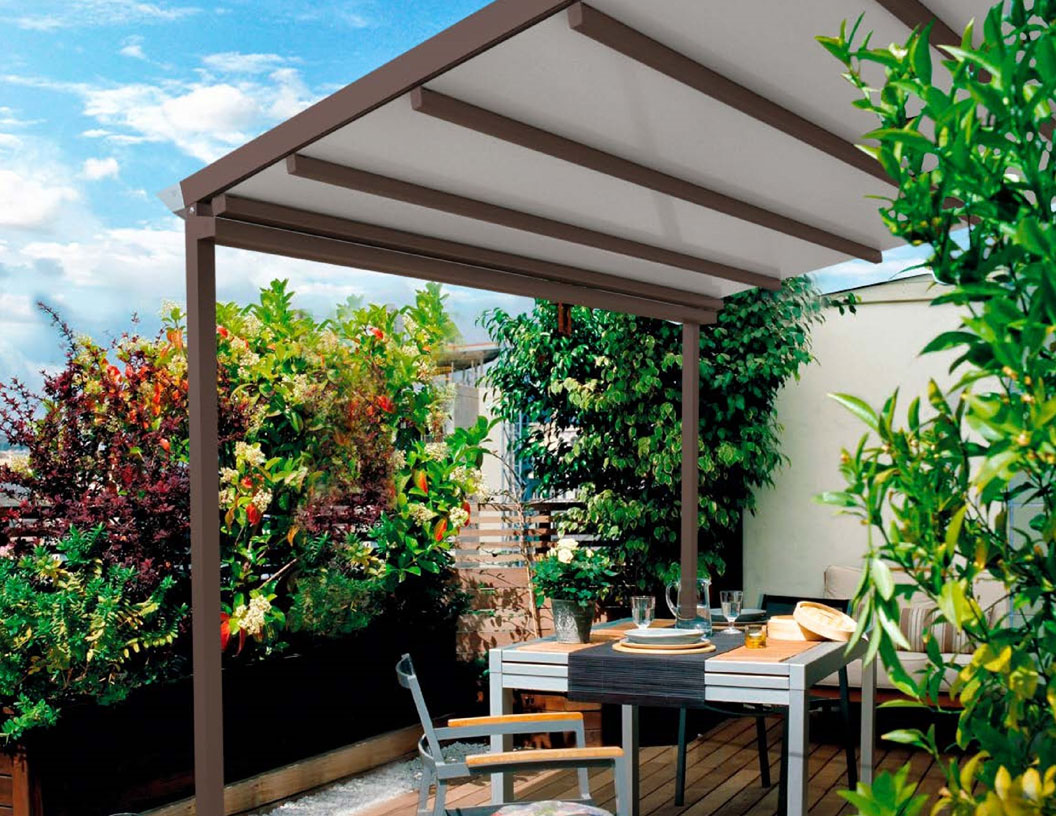 Pergostar Classic Features and Benefits:
Structure made of 6063-T6 aluminum profiles
Powder coated, Semi-gloss finish
Stainless steel hardware and fasteners
Minimum slope 15%
Can cover up to 1380 sq/ft
RTS double transmission torque motor
 Cell phone operation of motors & lights
(optional)
 Wind / Rain sensors (optional)
 All our products are ¨ALL SEASONS¨*
*with certain exceptions depending on regions
 Easy to Install
If you have any questions about ordering our Event Series, feel free to contact us today.
Pergostar Classic Avaialble Sizes:
Single Bay | Width: Max. 16'4" | Length: Max. 31'2"

Double Bay | Width: Max. 29'6" | Length: Max. 31'2"

Triple Bay | Width: Max. 44'3" | Length: Max. 31'2"
Gallery