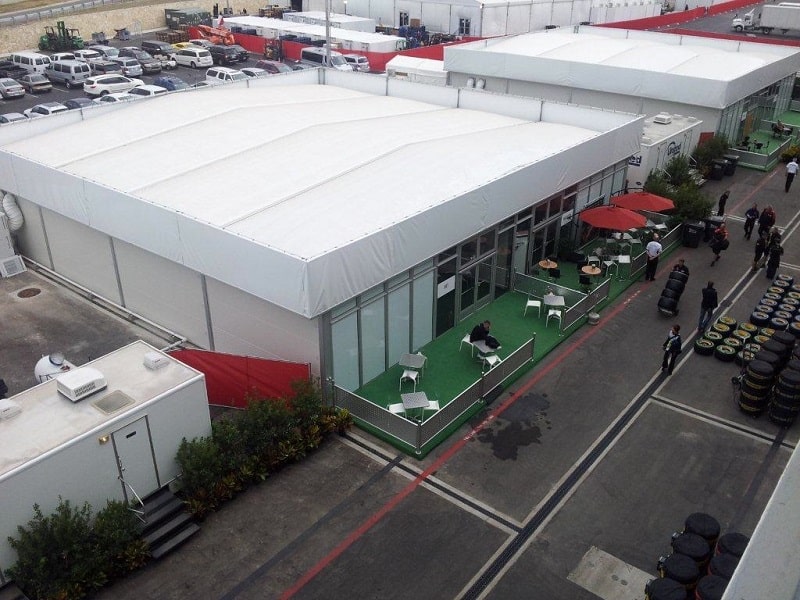 Solution Series
With its sturdy and powerful structural support, the Solution Series is designed to survive harsh weather conditions. These structures may also be customized in terms of length and width. The Solution Series provides an uninterrupted view of the event space without the need for any support from poles in the middle, allowing you to optimize maximum usage of the space for your needs. Clear span structures have a huge advantage over traditional tents in terms of hosting capabilities and protection from the elements. These structures are aesthetically pleasing and can transform any outdoor space into an indoor event space that is tailored to your needs.
Our Solution Series are ideal for any type of event needs, particularly long-term projects such as exhibitions, trade fairs, storage spaces, motorsports events and more. Regardless of whether you are an event organizer, an employee, a business owner or simply an individual looking for tentage solutions for your projects, the Solution Series is the perfect tentage solution for your long-term projects due to its customizable yet strong and durable structural support that is able to withstand harsh weathers.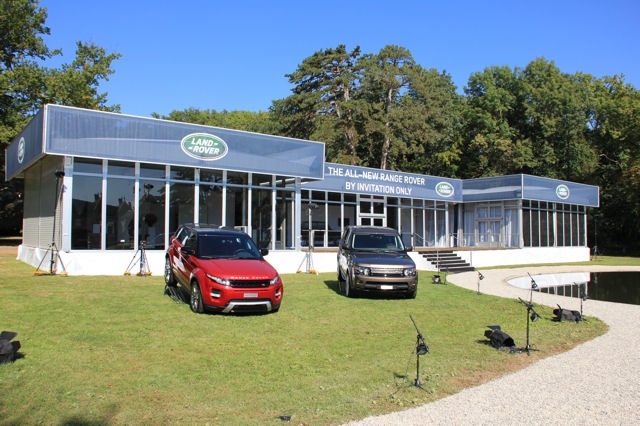 Solution Series Features and Benefits:
Expandable lengths
Extremely customizable options
Incredible structural strength
Suitable for long-term projects and large-scale events
Ideal for projects such as trade fairs, exhibitions, or temporary storage space
Certified to ASCE 7-05 on 4M uprights up to 20M wide
Standard widths range from 10M to 30M
Profile Size: 285mm x 124mm
If you have any questions about ordering our Solution Series, feel free to contact us today.
Solution Series STANDARD WIDTHS:
Gallery