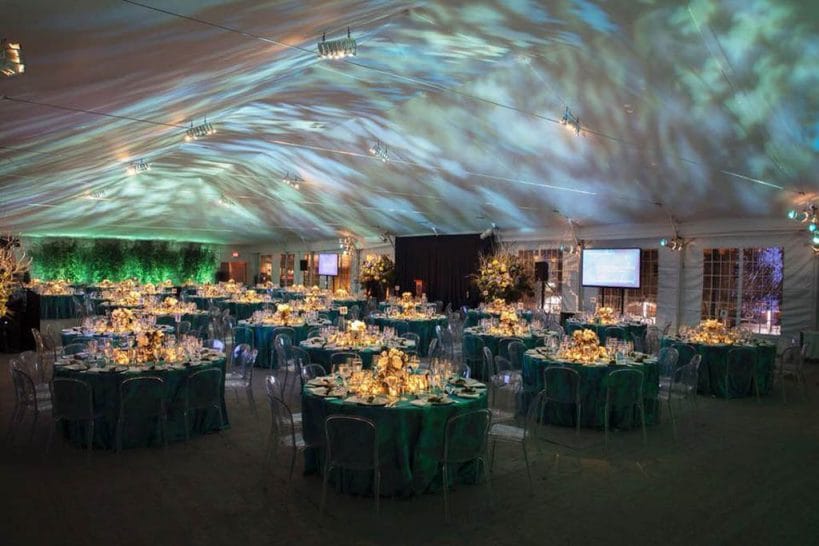 TENT ACCESSORIES FOR YOUR INVENTORY
Anchor Industries supplies stores, wholesalers, and distributors with some of the best-quality tent accessories available on the market today. Order from us and you'll know you're getting durable items that are something you can stand behind when it comes to your customers. After all, the tools, accessories, and finishing touches are often just as important as the tent itself.

Contact Us Today To Place Your Event Tent Order!
Tent Supply Items Available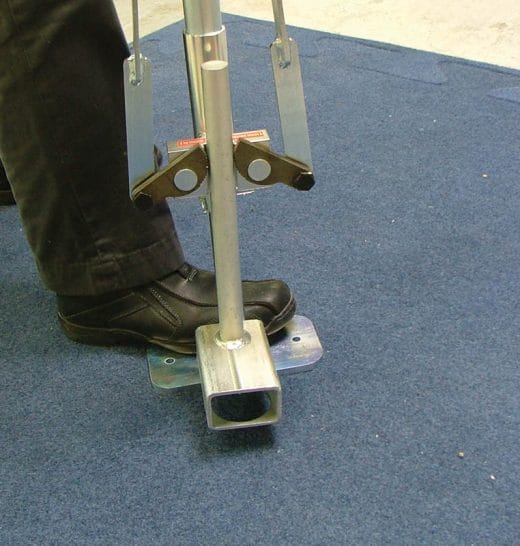 Anchor STAKE OUT
Most tent stakes will break loose with just one pump of the handle. This removal tool is strong and durable and the excellent design of this tent stake removal tool allows you to grab the tent stake for a second pull if it is necessary. One of the features of the STAKE OUT is the extended handle that generates a mechanical advantage of 16 to 1. A 50-pound downforce placed on the handle will generate 450 pounds upward breakout force and 1050 pounds of gripping force exerted on the stake.
Anchor STAKE OUT Features and Benefits:
Tent stake removal tool with excellent design
Made from heavy-gauge steel plate and tubing
Strong and durable
Features an extended handle that generates a 16 to 1 mechanical advantage
Corrosion-resistant
Quality piece at an affordable price
Easy to use
Comes with a limited lifetime warranty on workmanship and materials
Anchor Stake Out Gallery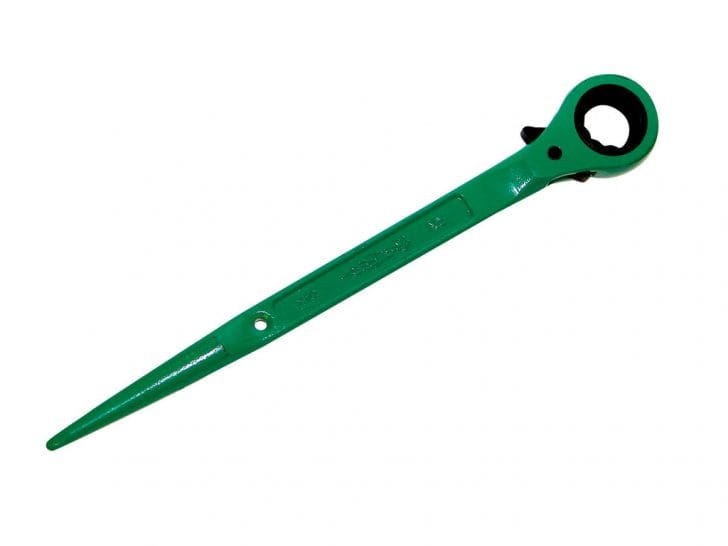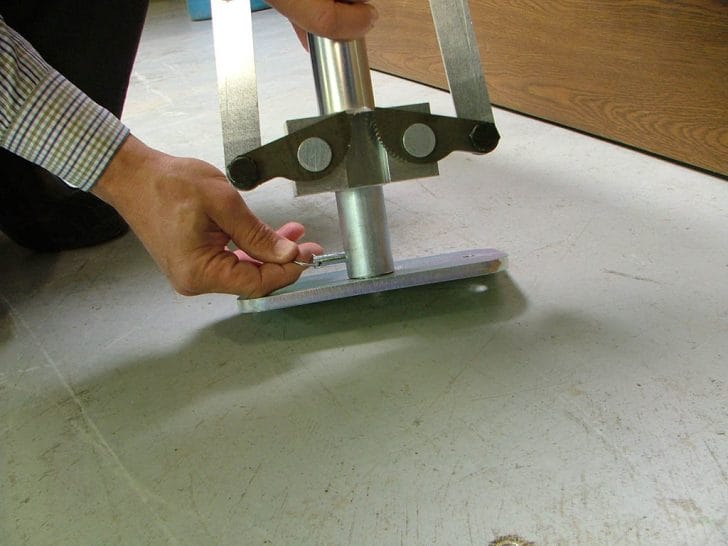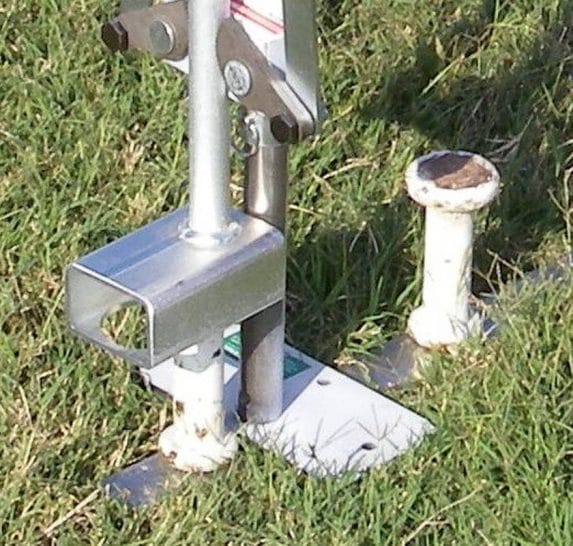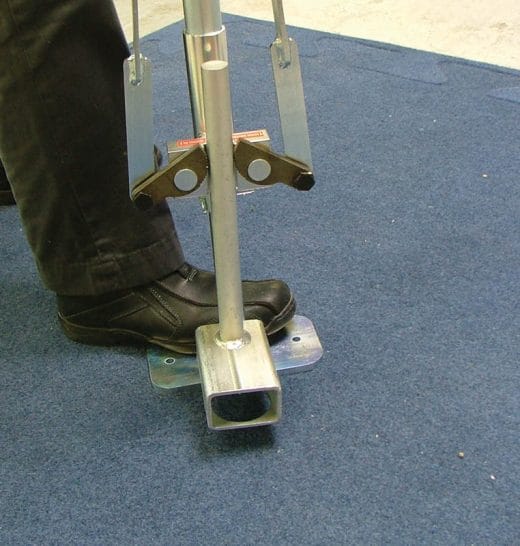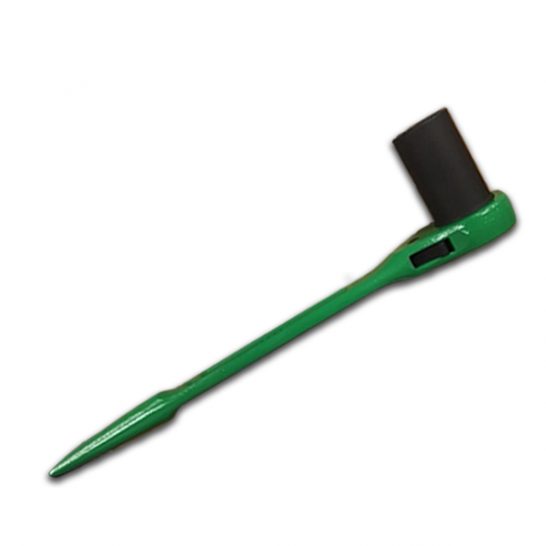 Green Monster® Web Ratchet Tool
The Green Monster web rachet tool enables installers to tighten tent webs properly and within a much shorter time as compared to traditional tools. There are four types of tools, the 9/16" & 5/8" Fiesta & Bil-Jax wrench and the 11/16" & 3/4" Navi Trac® wrench. They are both reversible, with long handles, great for aligning holes, and used for tents and staging. The 1 1/8" web wrench is reversible, has a long handle, deeper socket, a tapered end and it is used for webs and structures. The 30 mm structure is reversible, perfectly balanced, tightens frame bolts, aligns structures & rafters and it is two tools in one.
Green Monster Web Ratchet Tool Features and Benefits:
Enables installers to tighten tent webs properly
Saves time compared to using traditional tools
It is reversible
Made from quality material
Strong and durable
Comes with long handles for better leverage
Great for aligning holes
Used for tents, staging, webs, and structures
Easy to use
Quality product at affordable price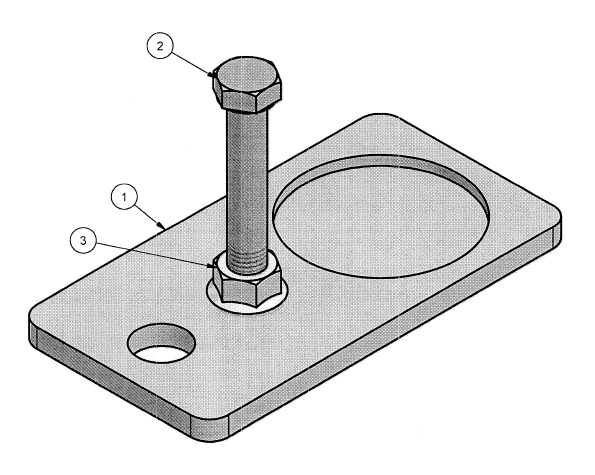 Side Pole Baseplate
Anchor hopes to provide you with safe, hassle-free, and worry-free installation. You can now make your side pole installations safer by using Anchor's new aluminum side pole baseplate. This baseplate will help to keep your side poles from slipping out of place and sinking into soft ground, which will help you to maintain a safe installation during the whole process.
Side Pole Baseplate Features and Benefits:
Side pole baseplate made out of aluminum
Ensures safe installation
Strong and durable
Weighs less than 2 lbs.
Easy to stack for transportation and storage
Quality piece at an affordable price
Easy to use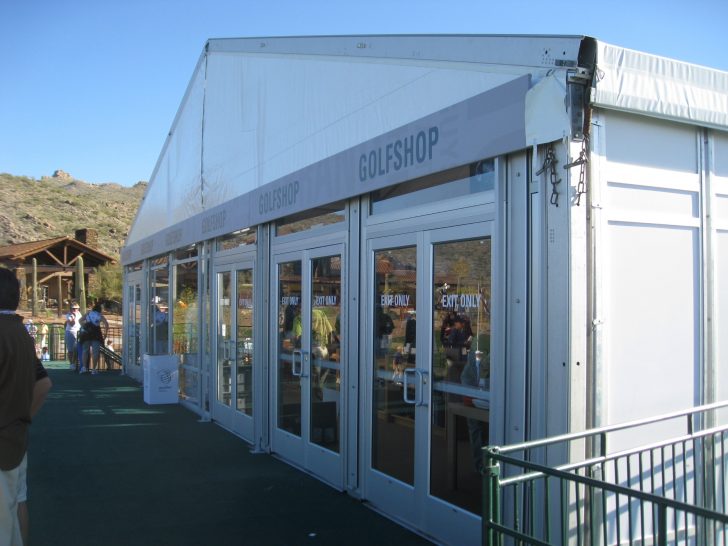 Tent Doors
AMBASSADOOR
Anchor's Ambassadoor is compatible with many tents and clear span structures. It is designed to provide customers with the best quality glass door solution while the Ambassadoor Lite is created as a more economical option. The door panels are well-made and glazed with ¼" clear safety glass. Both doors are excellent in their own ways and they both meet the ADA code requirements. All the door and frame finishes are protected using a long-lasting integral clear anodized coating that resists corrosion, UV rays, and abrasions.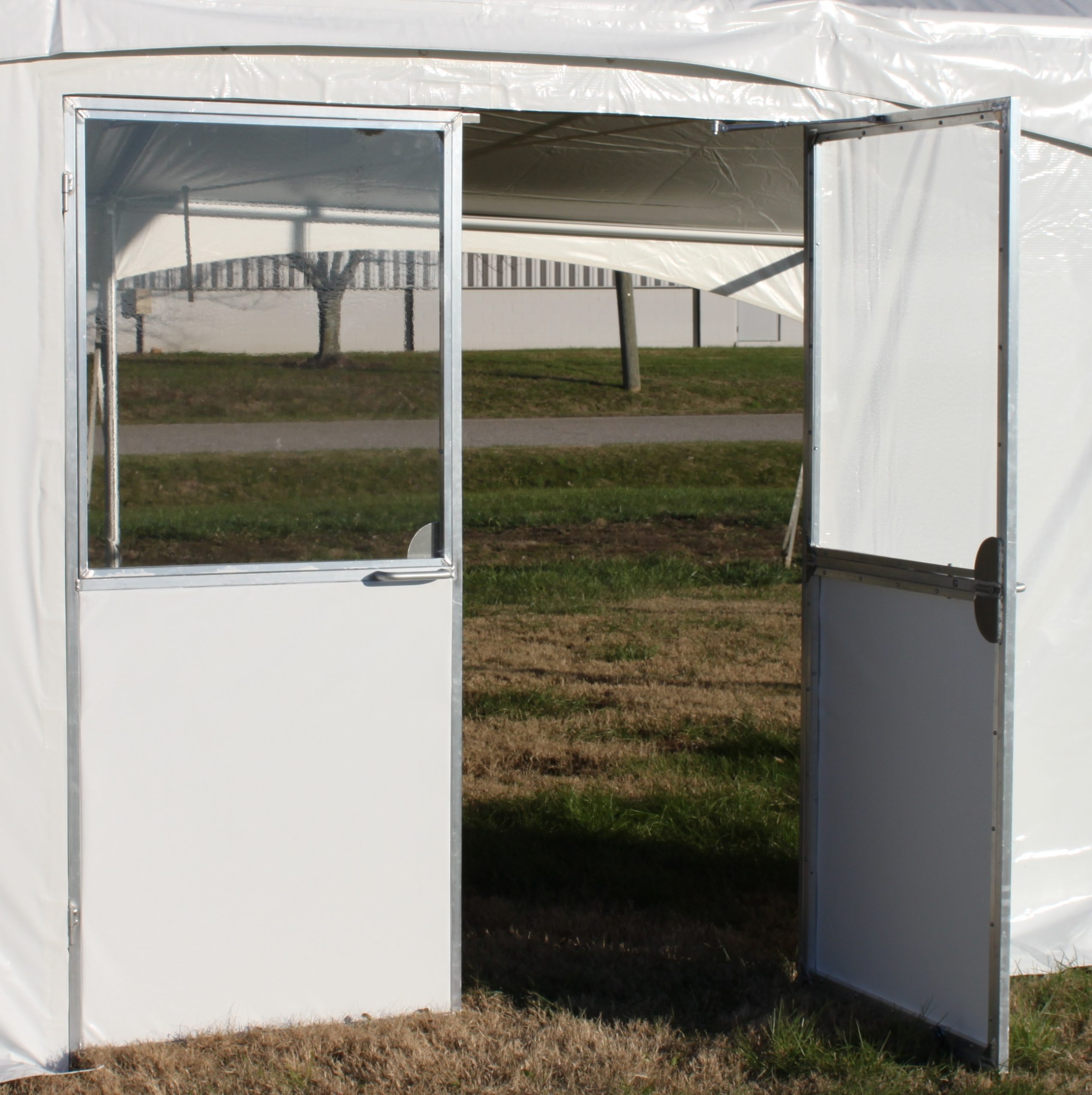 COMMODOOR
Anchor's lightweight, affordable Commodoor is built with an aluminum frame, and clear or colored fabric panels. It provides an alternate, affordable solution for tents and clear span structures, that is easier to install than traditional glass doors. The Commodoor has anodized aluminum framework making it easy and light to install, and resistant to unsightly rusting. The replaceable fabric panels are easy to customize and repair. The Commodoor is convertible between single and double doors for minimum inventory and maximum flexibility.
Tent Doors Features and Benefits:
Compatible with most tent and clear span structures
The door panels can be constructed out of clear, laminate or coated vinyl
Both single and double doors meet ADA code requirements
Commodoor is constructed with an anodized aluminum frame
Light and easy to manage
Resistant to rust
Replaceable fabric panels
Convertible between single and double doors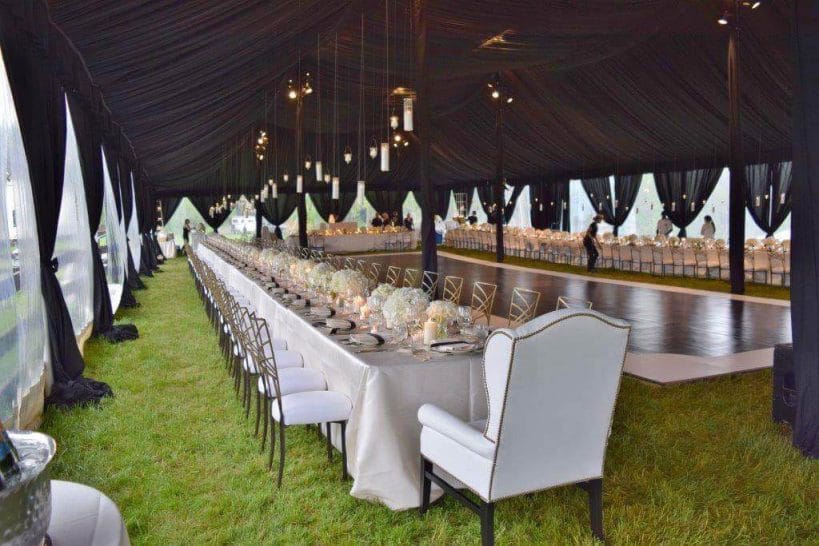 Tent Liners
Anchor carries a selection of tent liners with smooth or gathered styles. The smooth style creates an elegant, open interior as the fabric contours to the shape of the tent top. Meanwhile, the gathered style gives a luxurious ceiling that will contour to the ceiling's shape, but it is also gathered which further adds depth and a rich texture.
Tent Liners Features and Benefits:
Smooth or Gathered style
High-quality material
Elegant and open interior
Luxurious texture and depth
Beautiful and aesthetically pleasing
Made from 100% polyester fire-retardant material
Fabrics are lightweight and washable
Available in eggshell, neutral white as well as a variety of beautiful custom colors
Choose from a complete line of customized tent liners
Tent Liners Gallery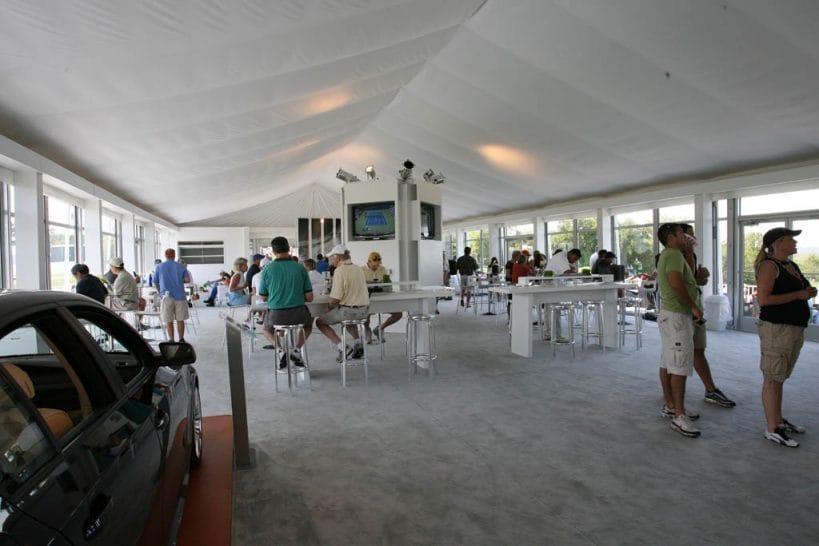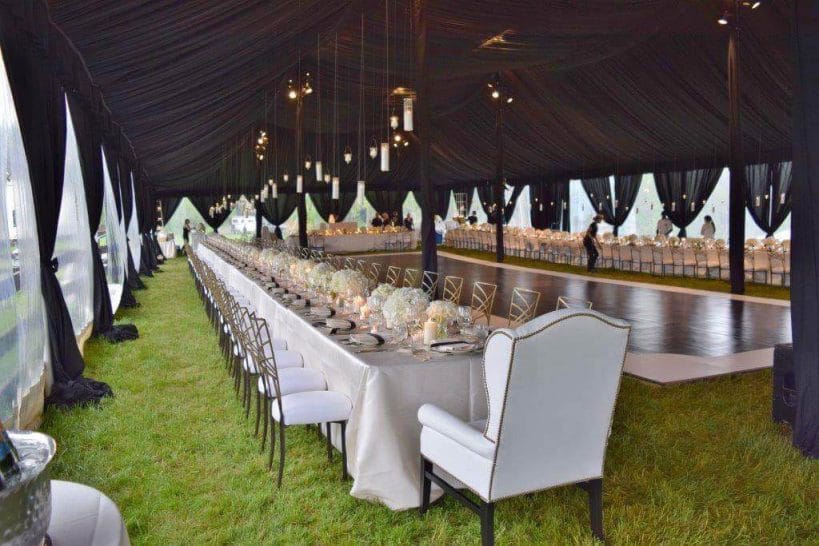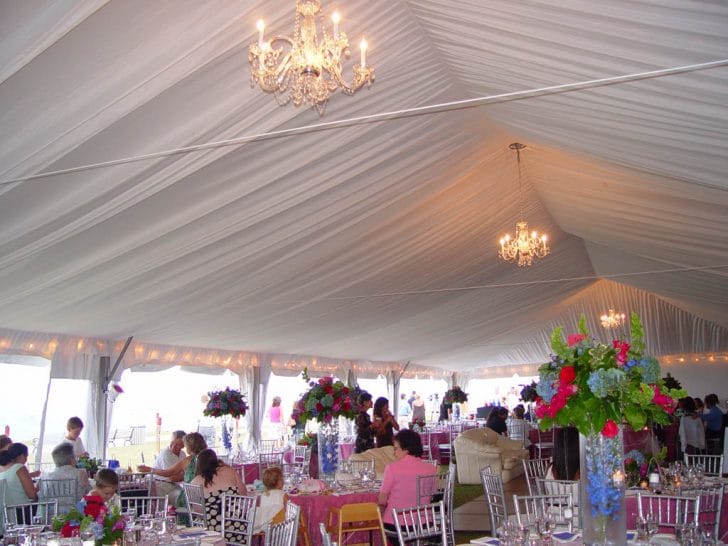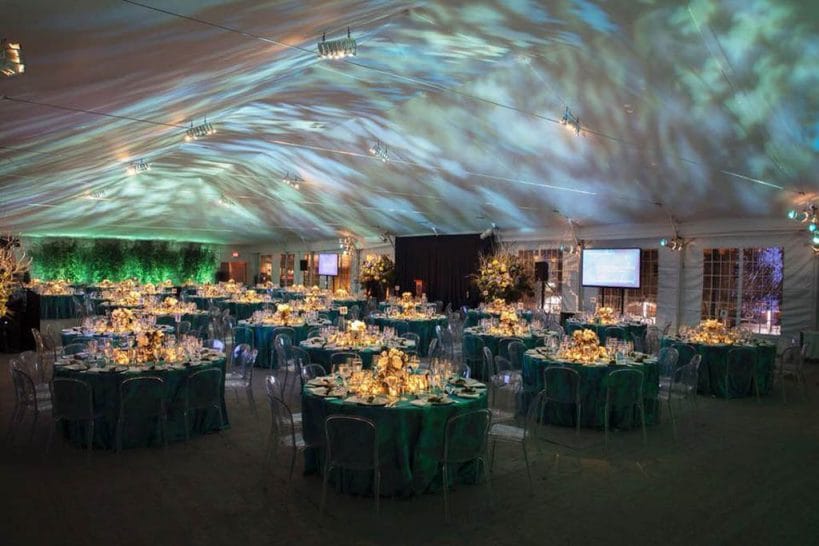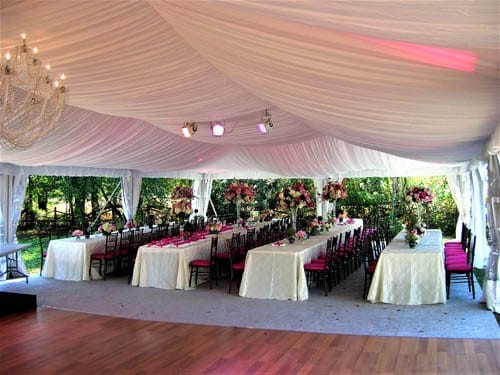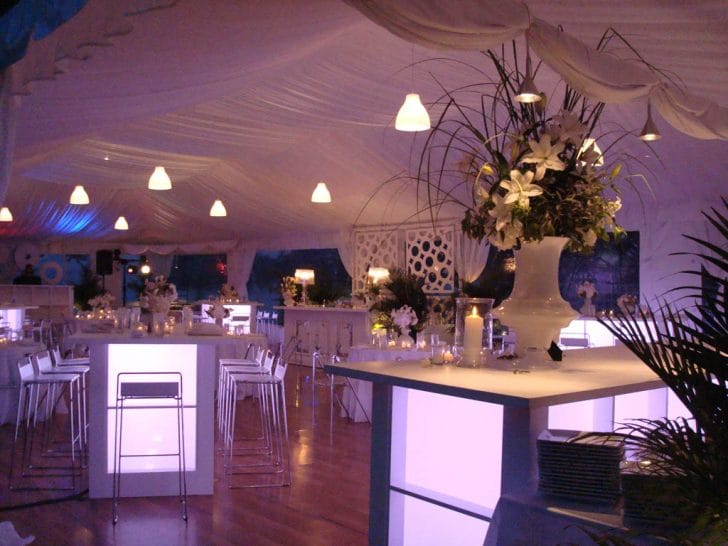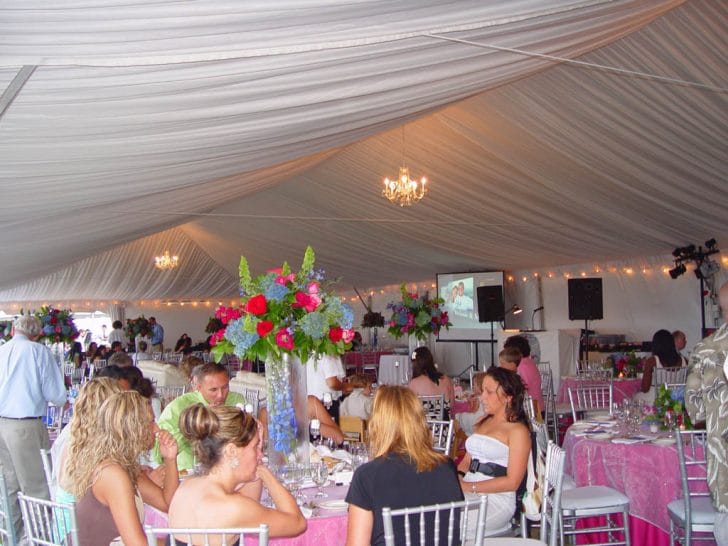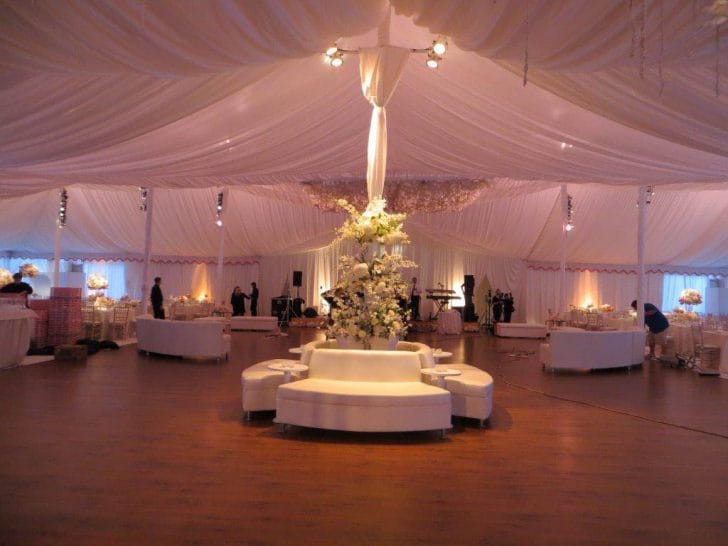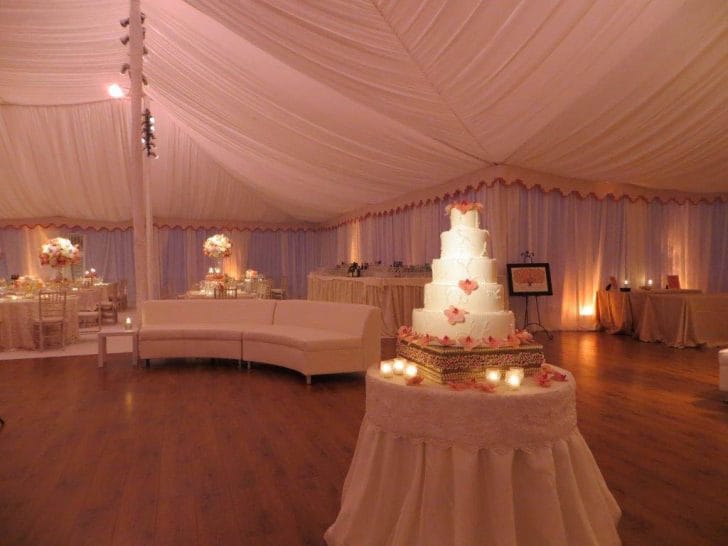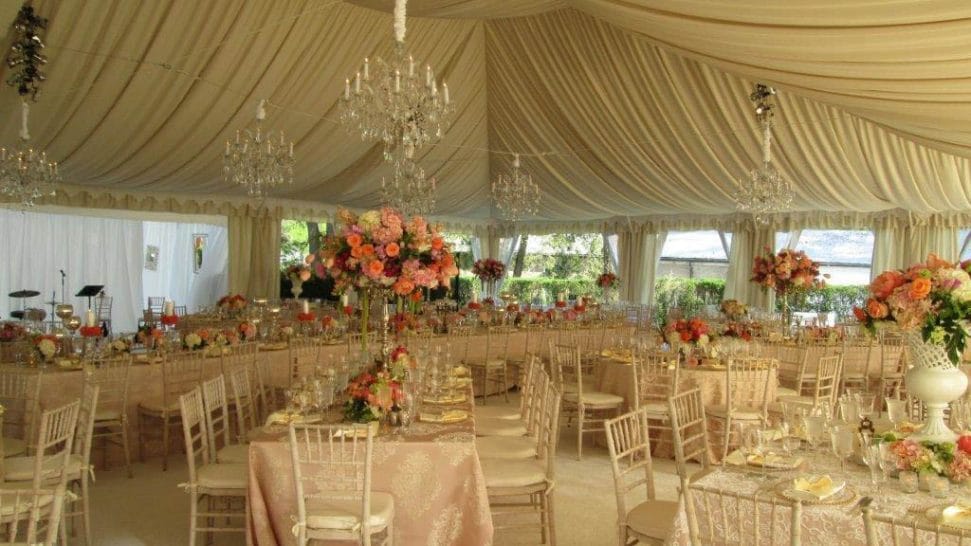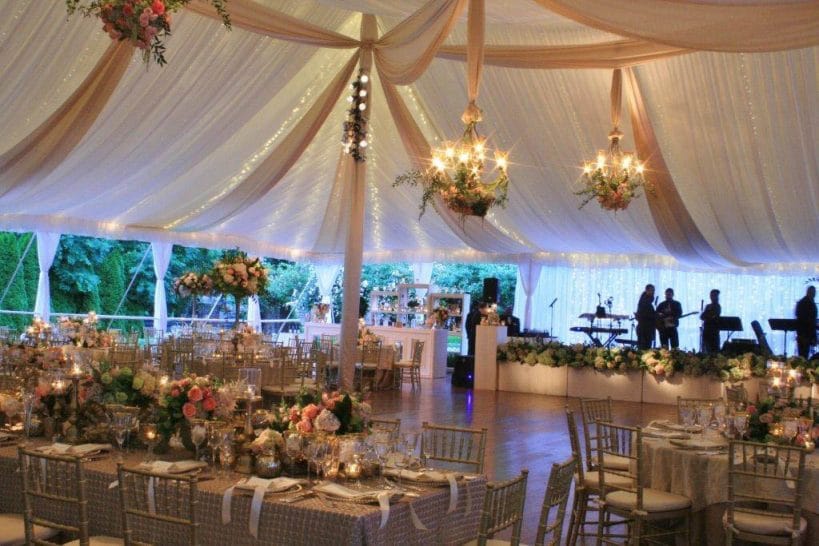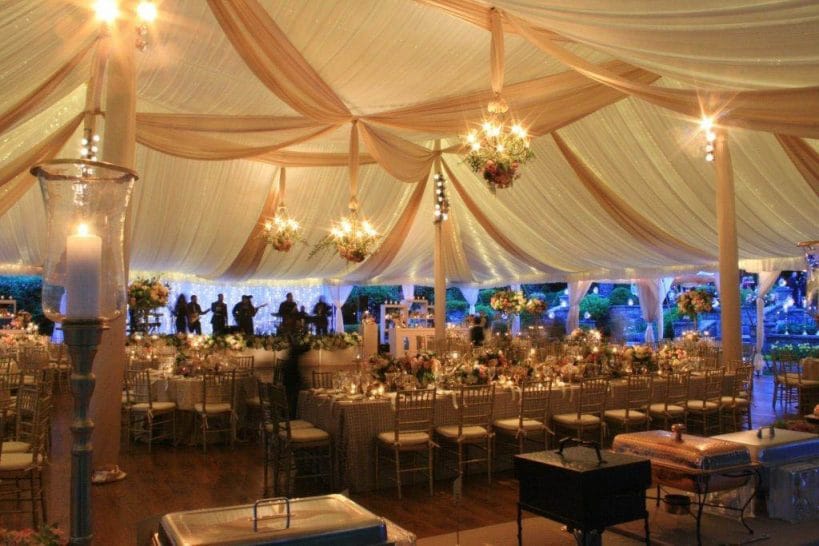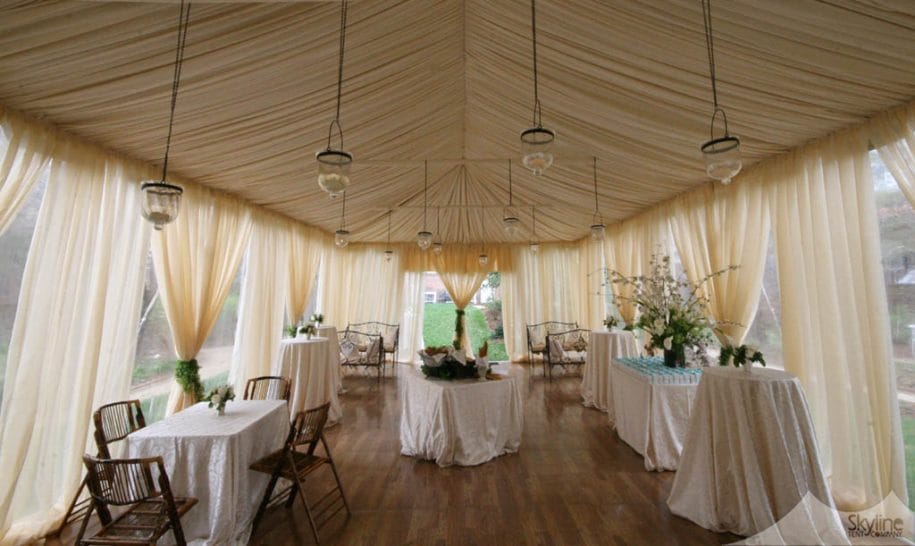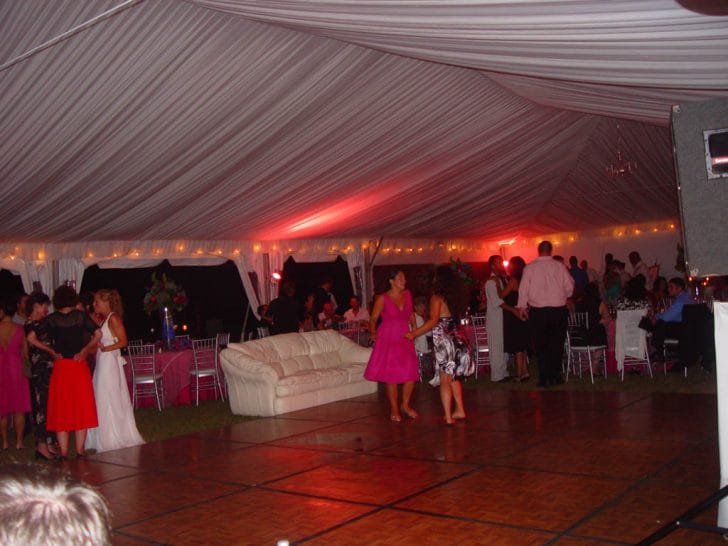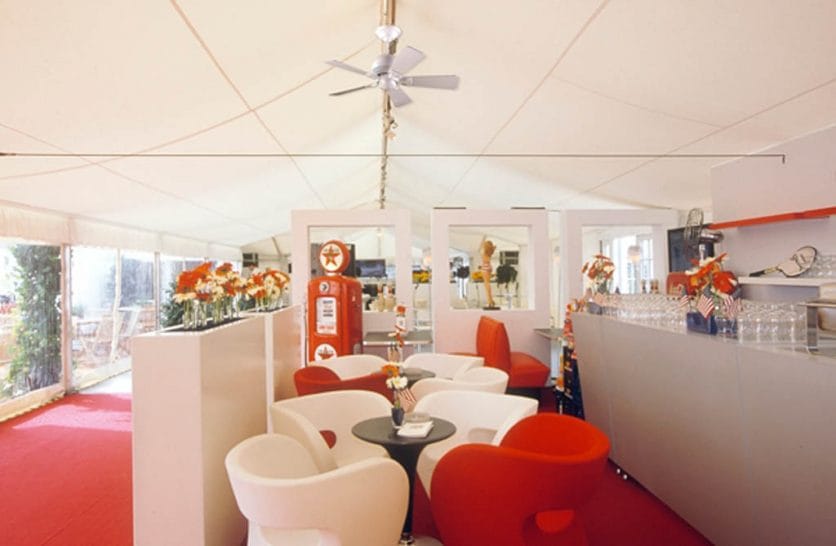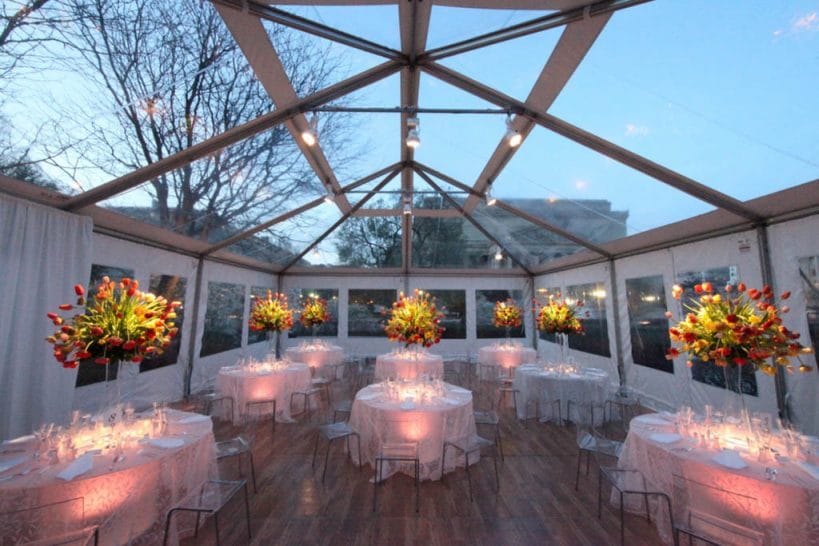 Tent Sidewalls
Having a tent with high quality often proves to be indispensable in the protection of attendees and equipment at outdoor events. Although taking all precautions to make sure that the tent can hold up strongly is important, you also will want it to be pleasing to the eyes. In such a case, consider putting up aesthetically pleasing tent sidewalls. They are panels that can be attached to the tent frame along with doorways and windows. These useful tent sidewalls provide guests, their belongings, and equipment with UV protection and shade on sunny days. During storms or strong weather conditions, they turn the tent into a heavy-duty rain and wind shelter that will be capable of keeping the guests inside safe and dry from the wet weather.
Tent Sidewalls Features and Benefits:
Provide UV protection and shade
Heavy-duty rain and wind shelter
Come in many designs and materials
Cathedral window style
Glass walls
Anchor structure walls
Hard walls
WeatherShield™ walls
2' Lap & Snap
RigidAir™ inflatable
Clear vinyl walls
Solid vinyl walls
Mesh walls
Tent Sidewalls Gallery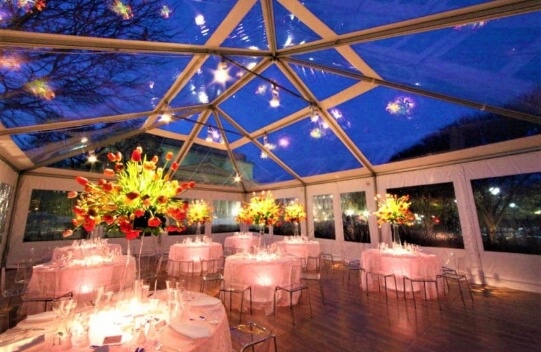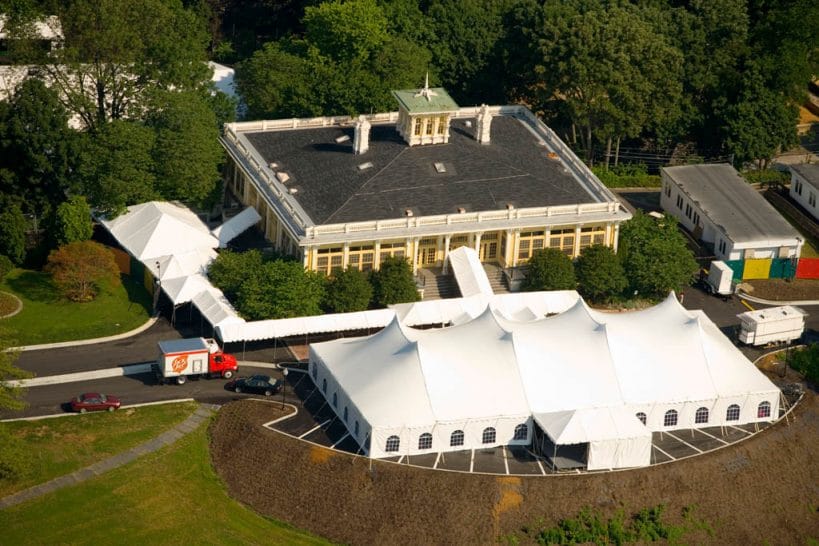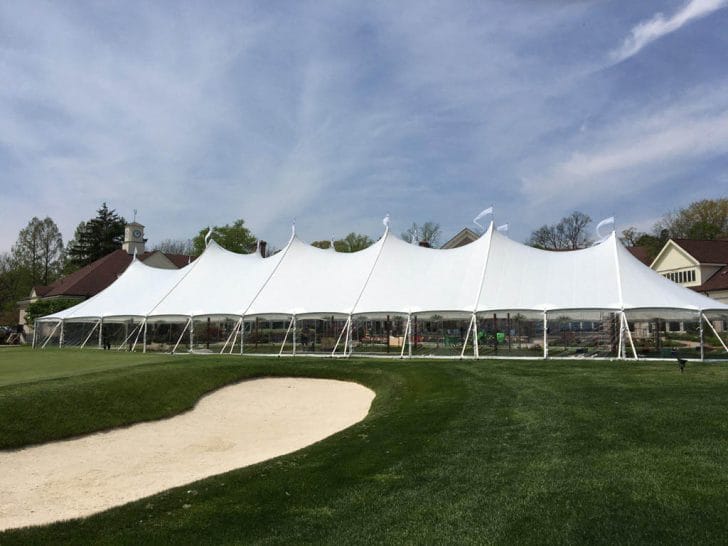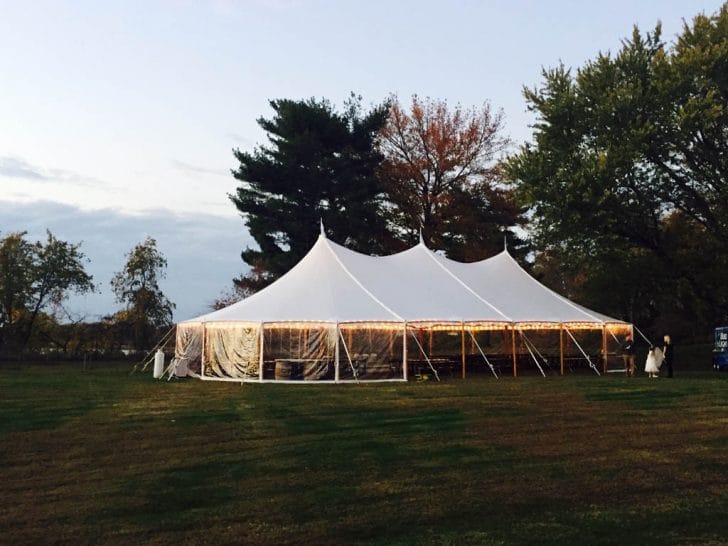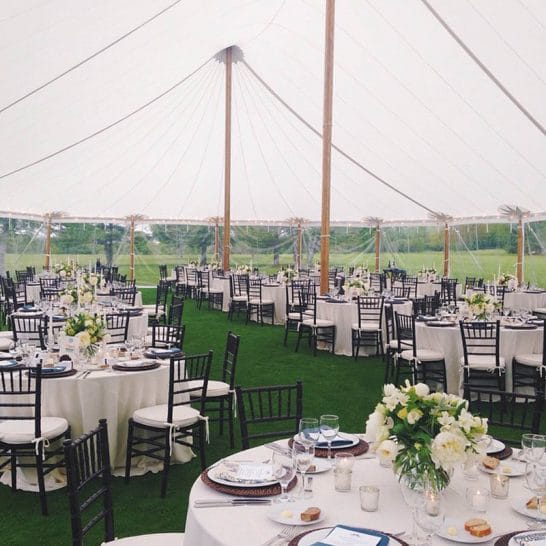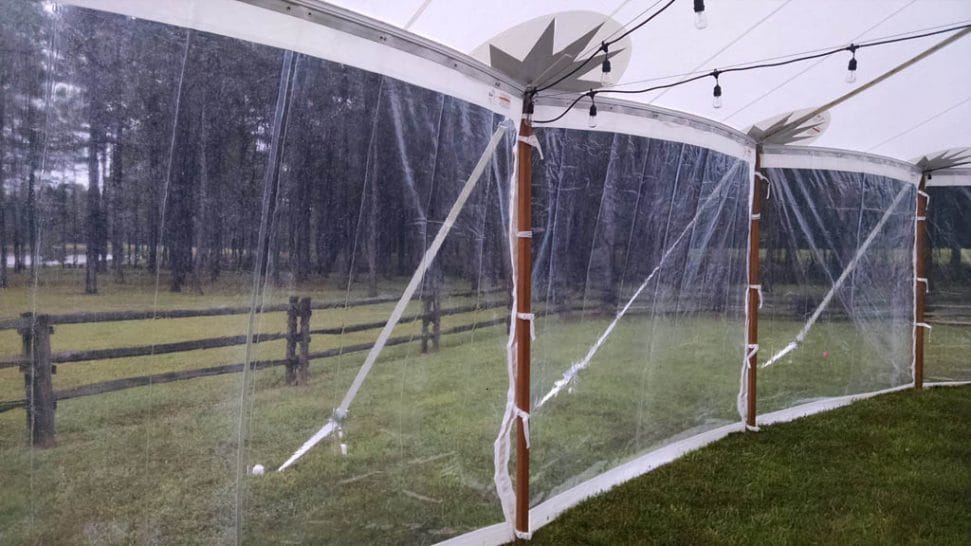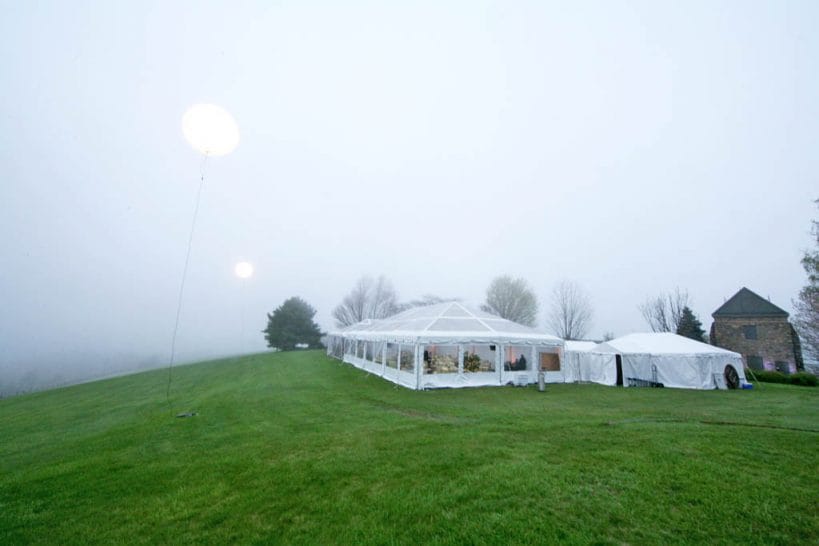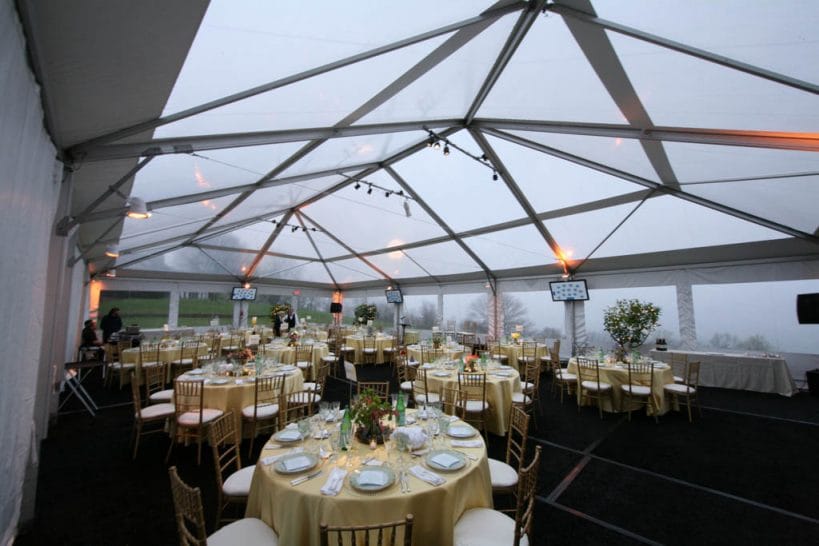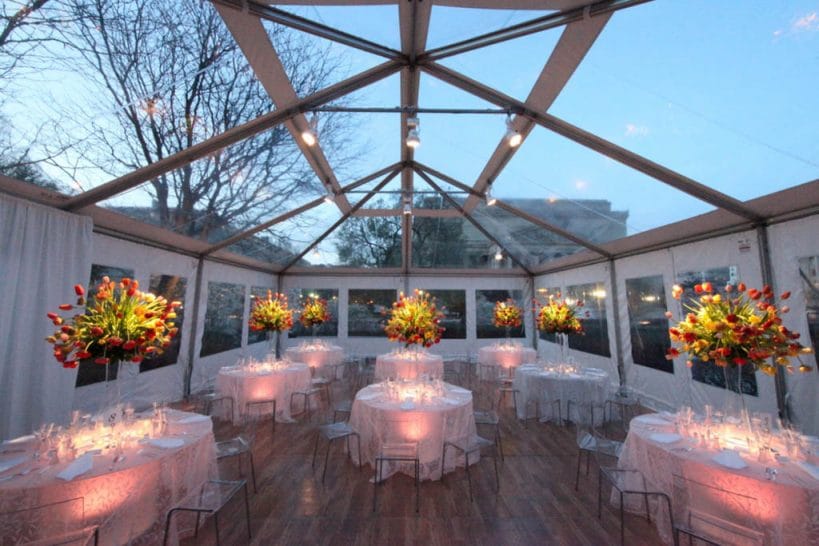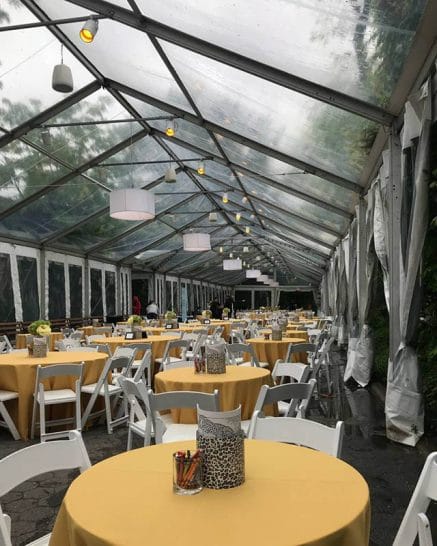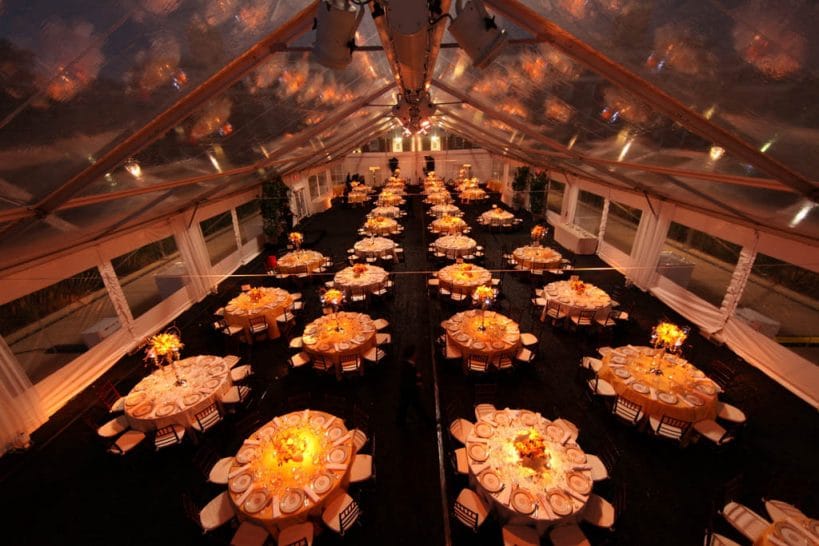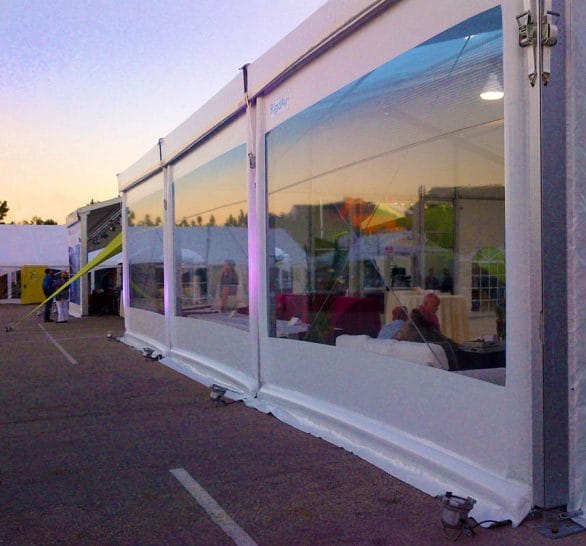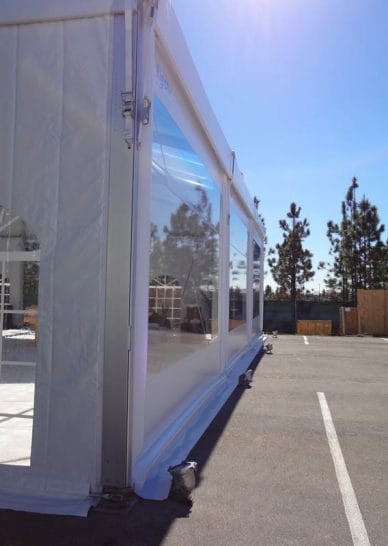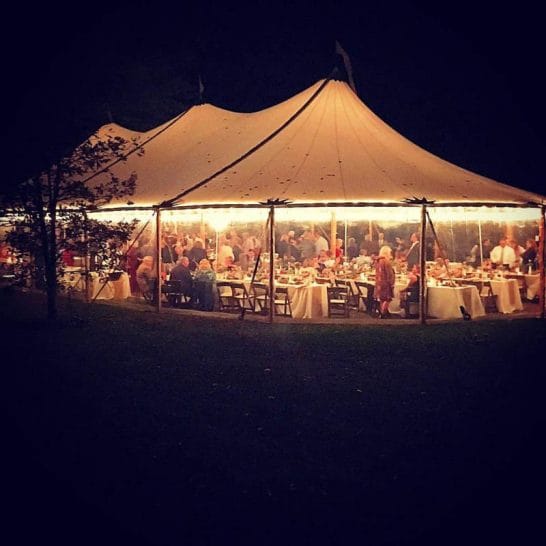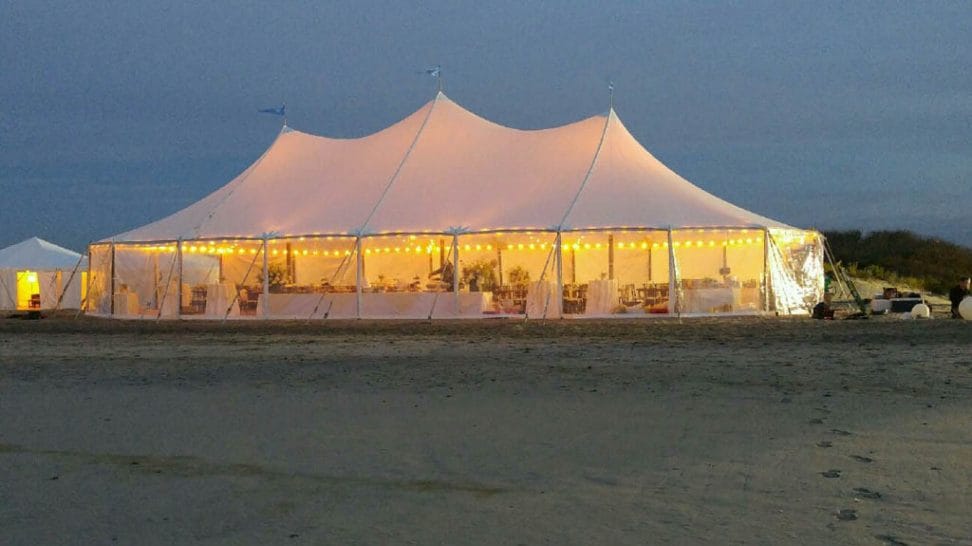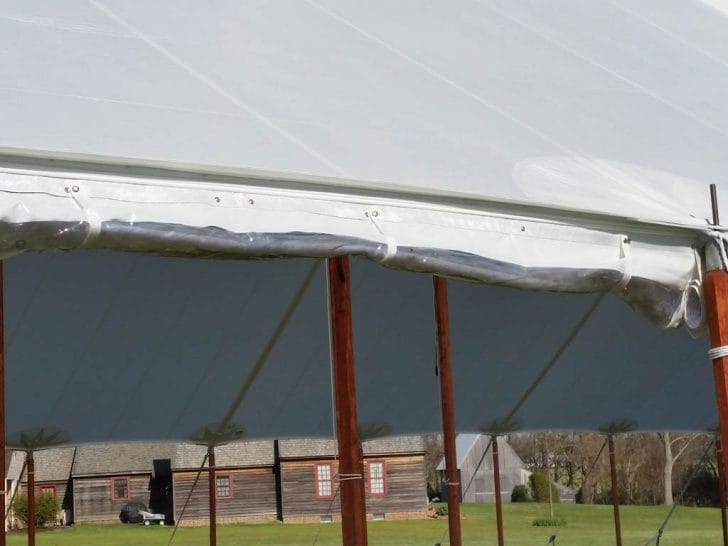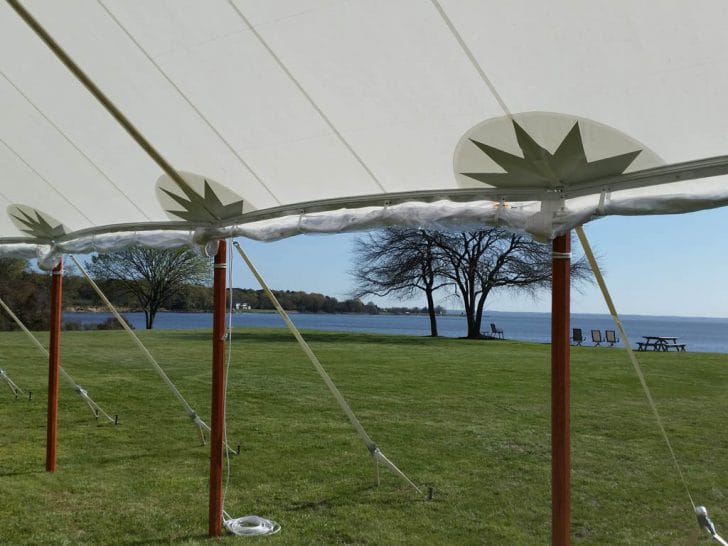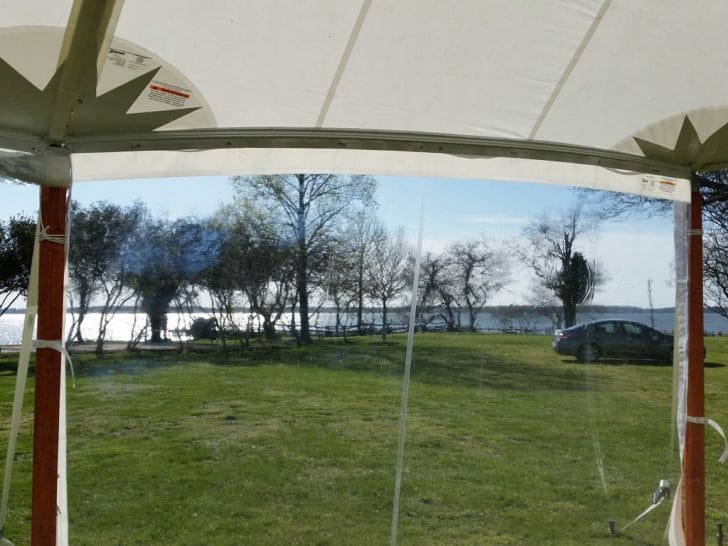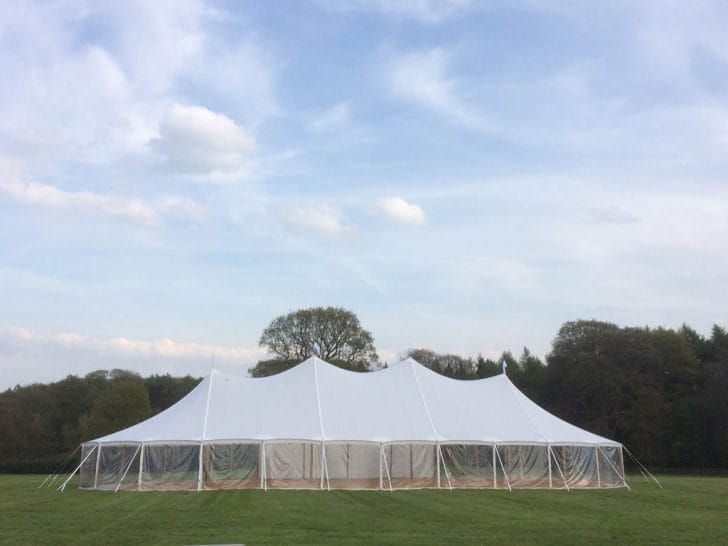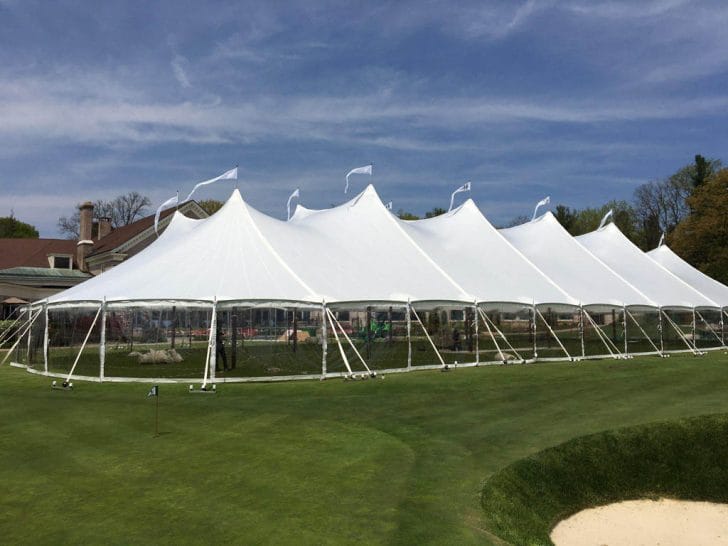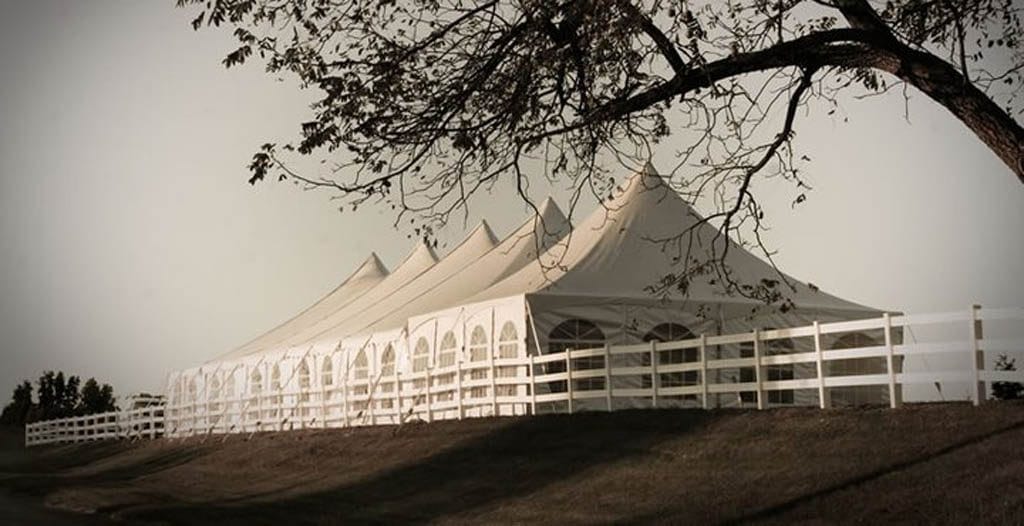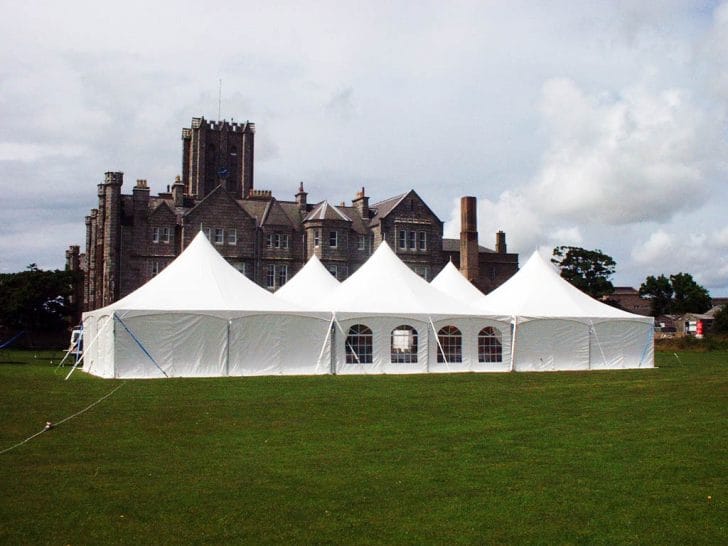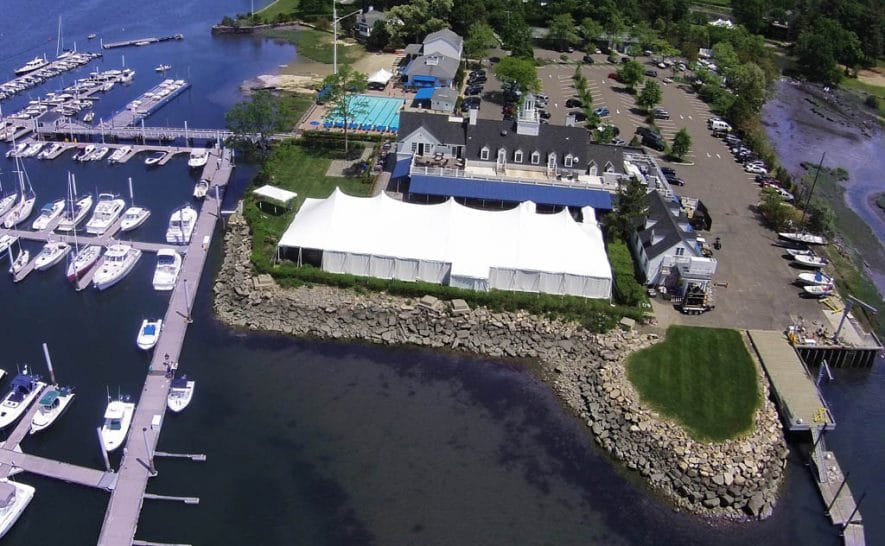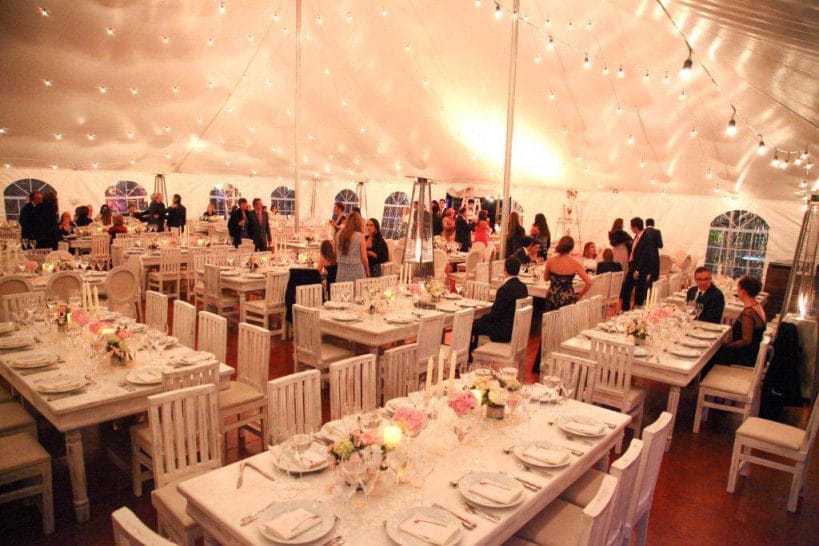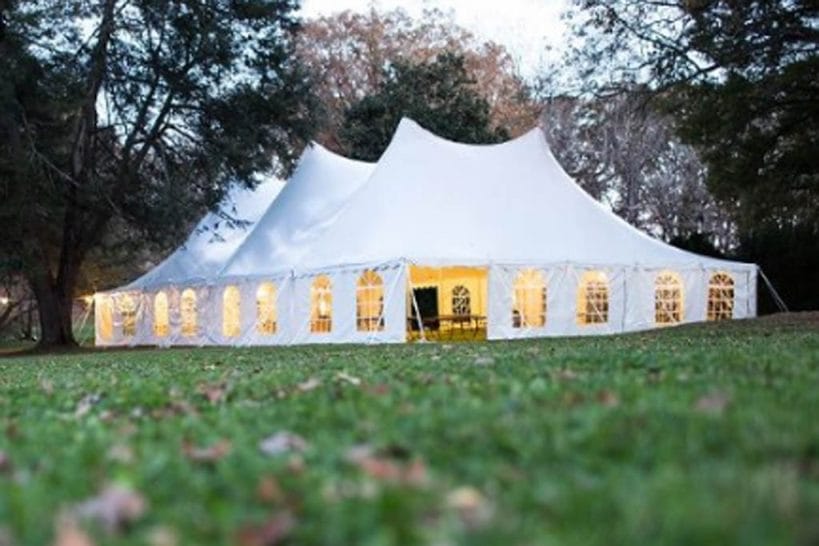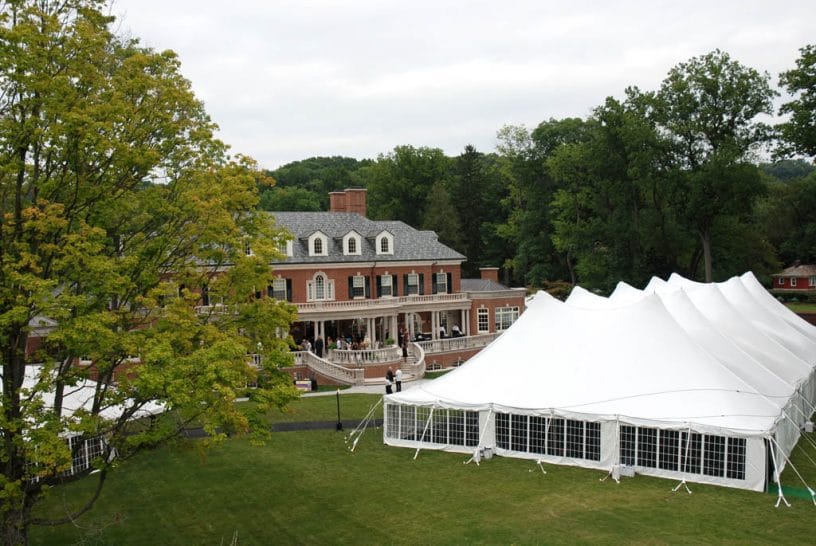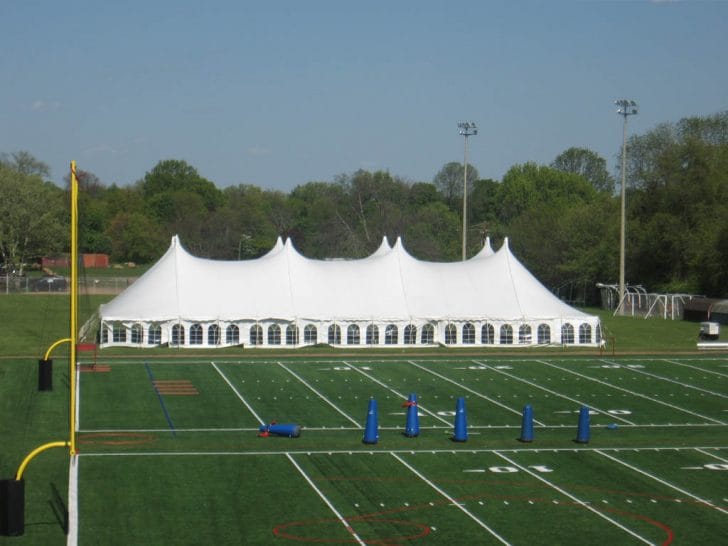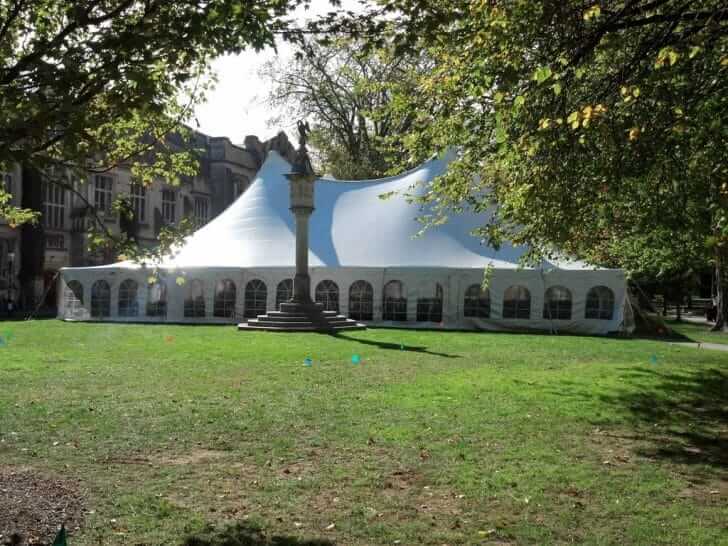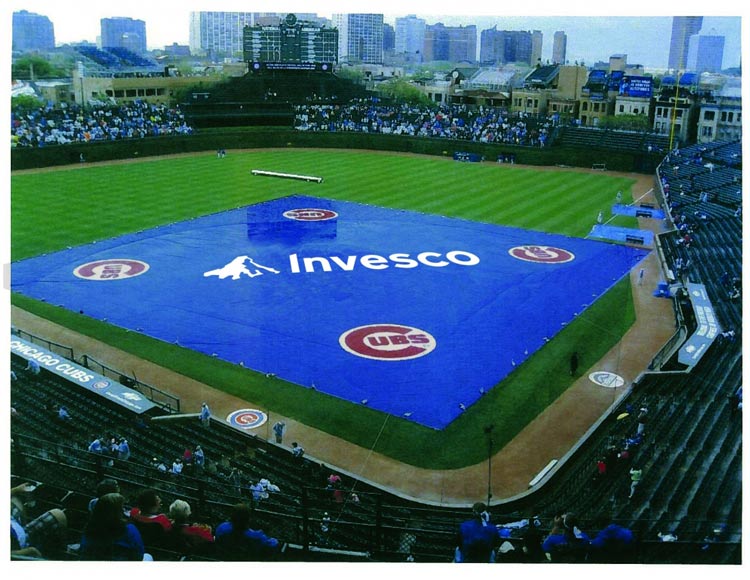 Tent Top Graphics
Anchor has been the top example of innovation, design, and quality for many years, and we know how important it is for your clients and you to be unique and stand out from the crowd. This is why we make high-quality custom tent top graphics that are hand-painted or digitally printed. Not many things can make an event stand out more than flamboyant tent top graphics. We use top-quality materials and ink to ensure that the colors turn out vibrant and to your satisfaction. We house a team of experienced graphics professionals who are able to create a genuine piece of art on your tent top. From hand-painting football field covers for school football teams to digitally printing a company logo on a large tent top, you can be sure that our tent top graphics can awe your audience and make a lasting impression. We have created tent top graphics that can be found on raceways and stadiums throughout the country. You are one of a kind, so why not order a one-of-a-kind tent top to establish your identity and maximize exposure in the process? You will be glad you did.
Tent Top Graphics Features and Benefits:
Directly printed on Anchor material, assemble finished product (White vinyl only)
Printed on white vinyl roll material, with panel welded to Anchor product
Printed on 3M adhesive vinyl, applied to new Anchor product
Maximize exposure by establishing an identity
Form a lasting impression
Tent Top Graphics Gallery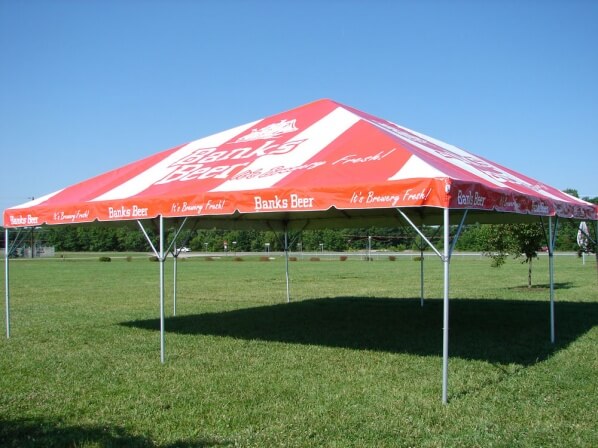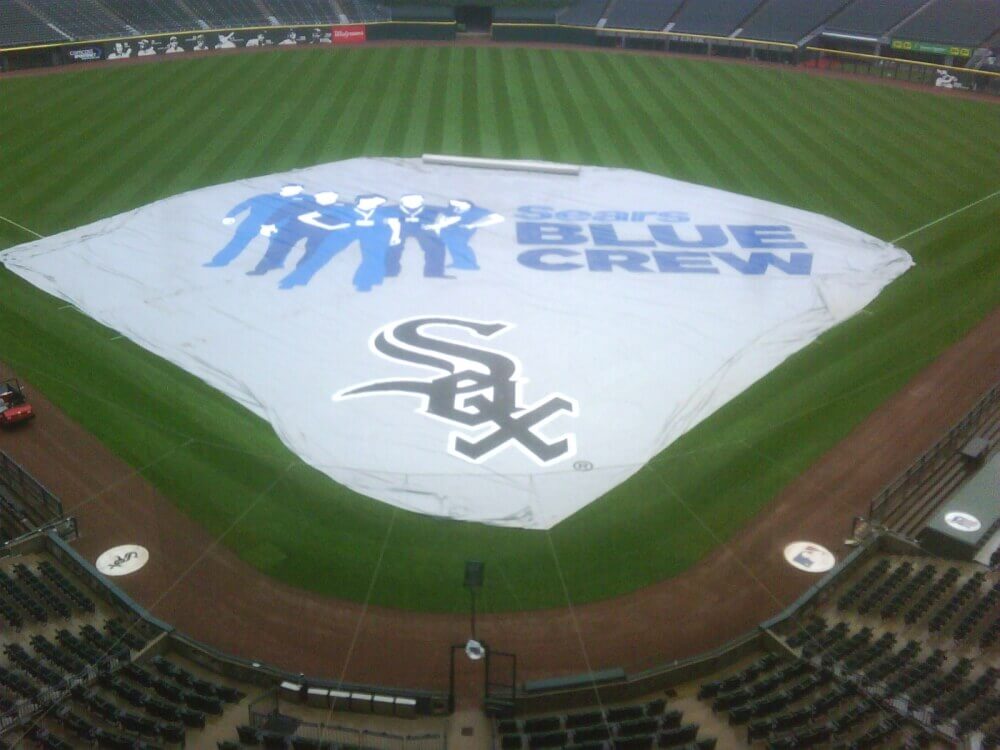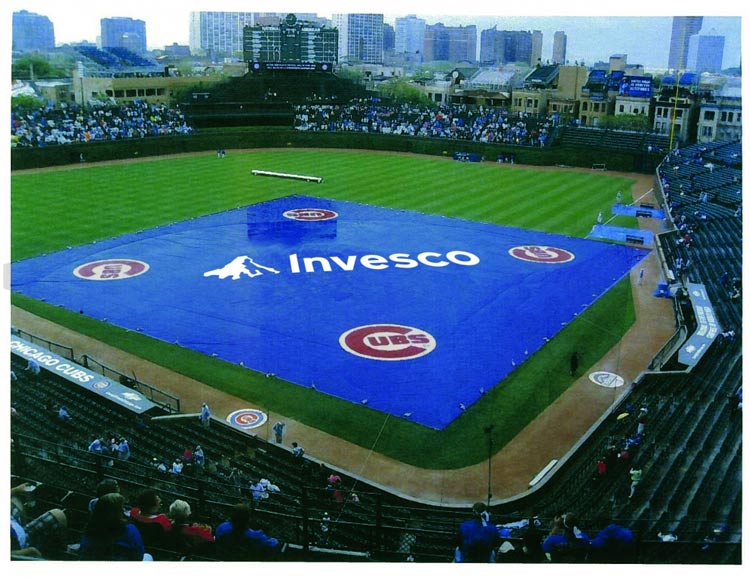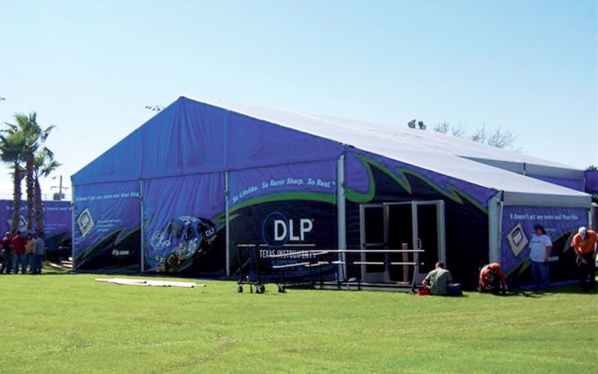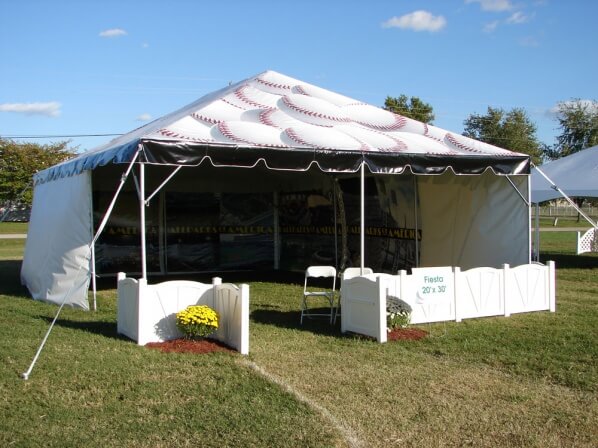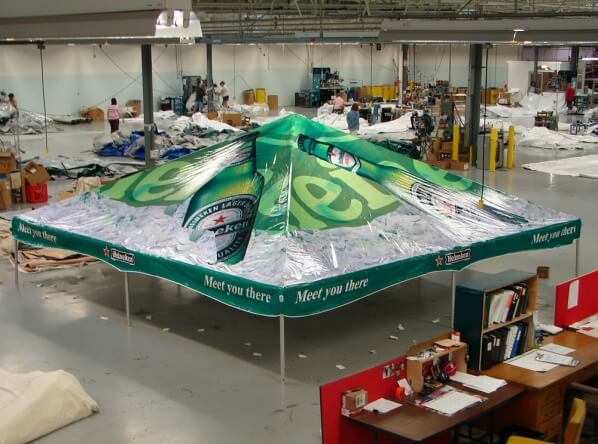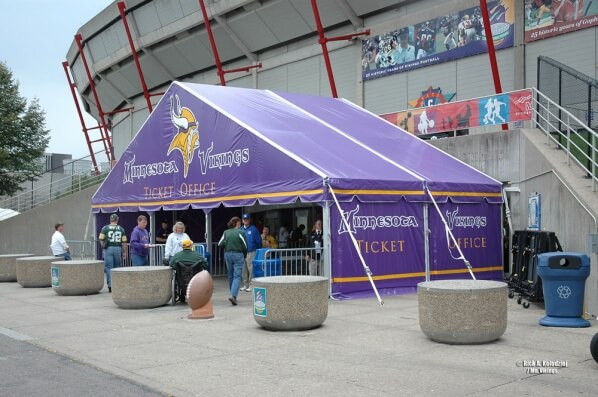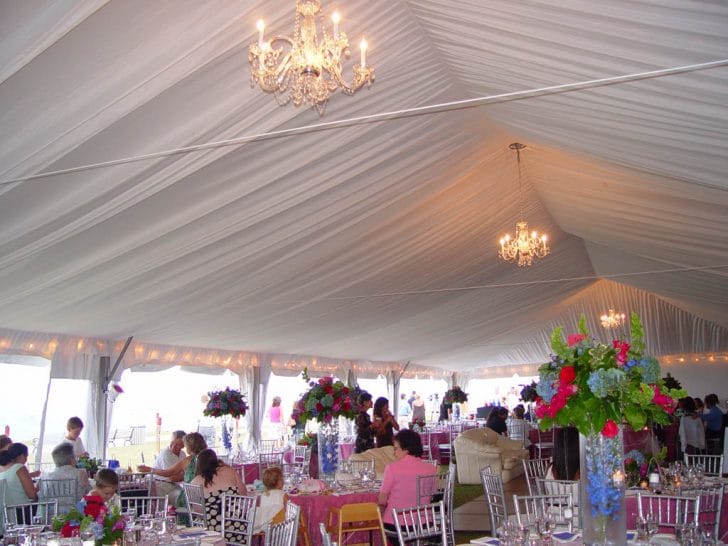 Staking Guide
Staking is an essential process when setting up a tent. The last thing you want to happen at an event is for the stakes to lose holding power, causing the tent to come crashing down on the attendees. Proper tent staking requires those who set it up to understand the basic principles that ensure optimum holding power. If you are new to tent staking, you should definitely check out our staking guide. By doing so, you will understand the systematic approach to stakes and accurately estimate the tent stakes pullout capacity. In this guide, we include a simple method for estimating pullout capacity for the baseline case. This is based on the strength of the soil, which is a crucial detail when estimating the pullout capacity. You will also learn to adjust the estimated capacity for conditions that are different from the baseline case. Explore different factors, such as various group configurations of tent staking, load angles, stake inclination, stake embedment, and fastening heights, and understand how they can affect the estimated capacity. Pitch your tent in confidence with our handy staking guide!
Staking Guide Features and Benefits:
Systematic approach to stakes
Double staking
Methods for estimating tent stakes pullout capacity
Pullout capacity for a single stake
Estimates of pullout capacity of the baseline case
Adjust estimated capacity for conditions different from the baseline case
Ribbed vs. smooth stake
Determination of capacity for group stakes
Staking Guide Gallery