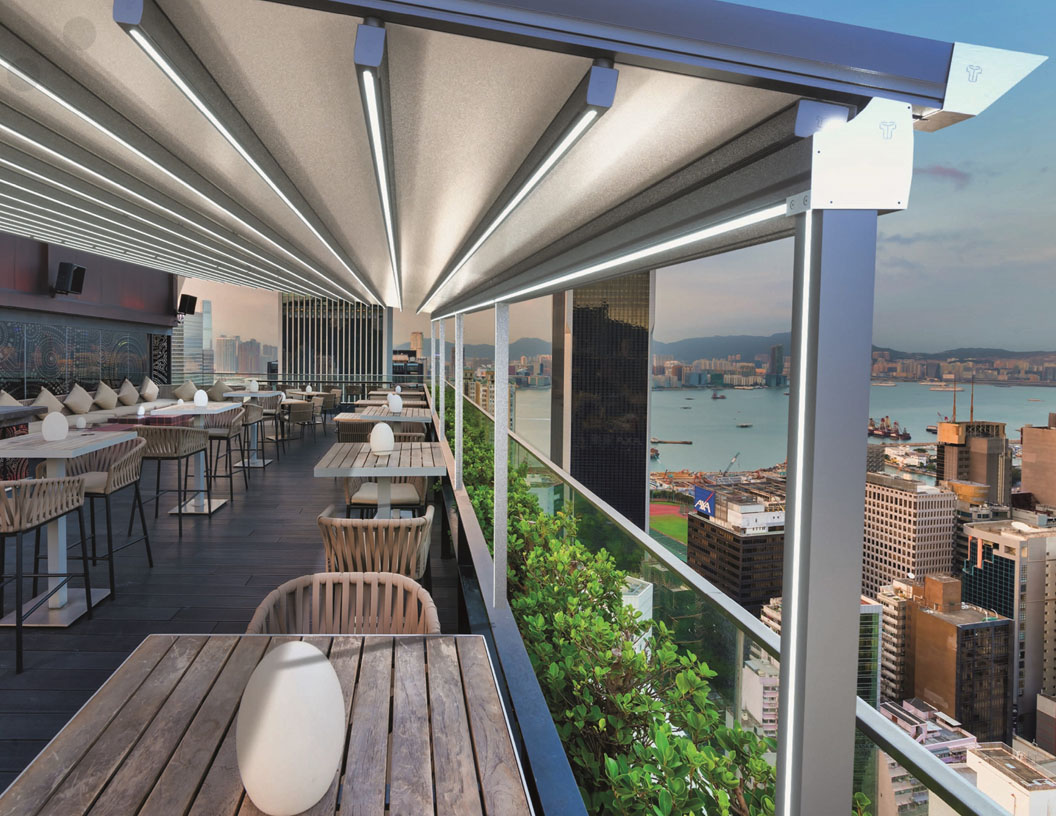 Pergostar Plus
The Pergostar Plus is available in three specifications and can offer shade for up to 1380sq/ft of outdoor area at a minimum slope of 15%. In addition to featuring heavy-duty vinyl canvas, stainless steel hardware, and powder-coated aluminum, this pergola also comes with a built-in gutter and lighting system. Pergostar Plus is stylish, functional, and is easily operated by a RTS double transmission motor. Individuals can also control their Pergostar Plus via a mobile application or remote.
The Pergostar Plus is an excellent solution for any outdoor venue requirement, such as alfresco dining for restaurants or a nice outdoor seating area for your home or workplace. The Pergostar Plus is certain to transform your outside space into an elegant but waterproof event with our customisation possibilities such as installation of rain and wind sensor. Whether you are a homeowner, restaurant owner, building owner, or simply a person looking to enhance your patio, terrace, or deck with a retractable roofing solution, the Pergostar Classic is the ideal roofing solution for your outdoor venue needs due to its durable and strong structural support made entirely of aluminum profile, heavy duty vinyl canvas and stainless steel.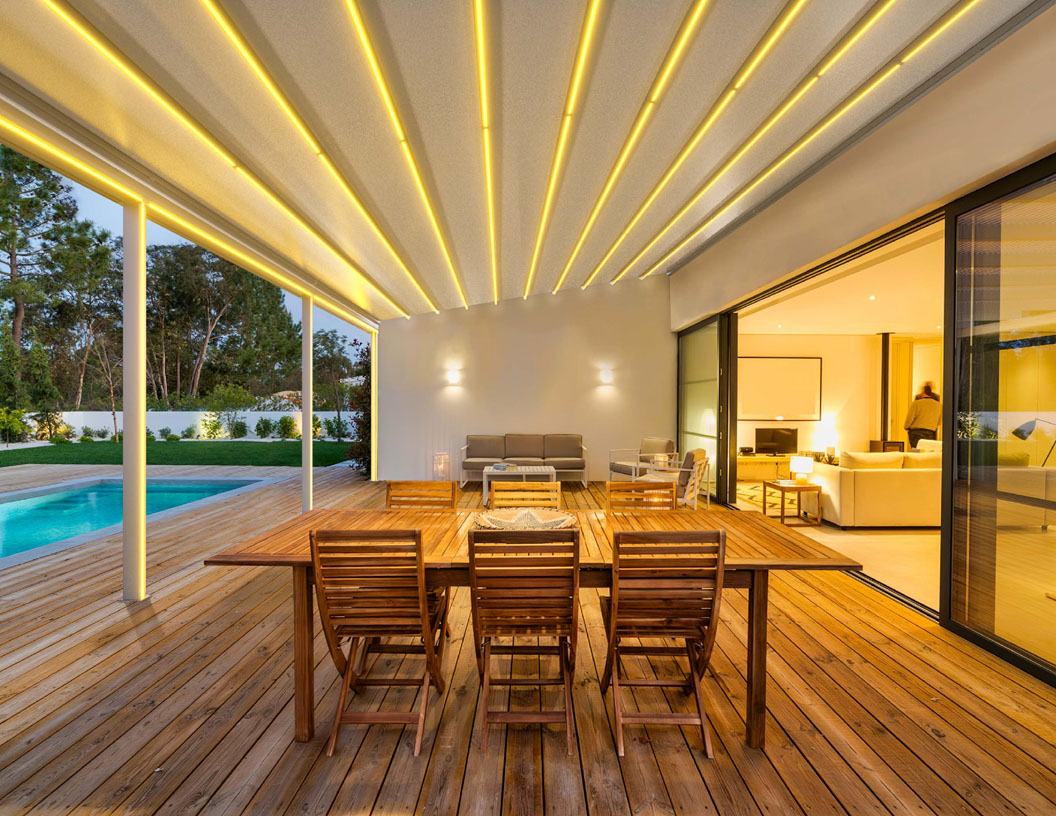 Pergostar Plus Features and Benefits:
Structure made of 6063-T6 aluminum profiles
Powder coated, semi-gloss finish
 Stainless steel hardware and fasteners
 Built in gutter
Minimum slope 15%
 Can cover up to 1380 sq/ft
RTS double transmission torque motor
 Cell phone operation of motors & lights (optional)
 Wind / Rain sensors (optional)
 All our products are ¨ALL SEASONS¨*
*with certain exceptions depending on regions
 Easy to Install
If you have any questions about ordering our Event Series, feel free to contact us today.
Pergostar Plus Avaialble Sizes:
Single Bay Width: Max. 16'4" Length: Max. 31'2"

Double Bay Width: Max. 29'6" Length: Max. 31'2"

Triple Bay Width: Max. 44'3" Length: Max. 31'2"
OTHER INFORMATION
For more technical information on what the Pergostar Plus has to offer, click here.
Gallery