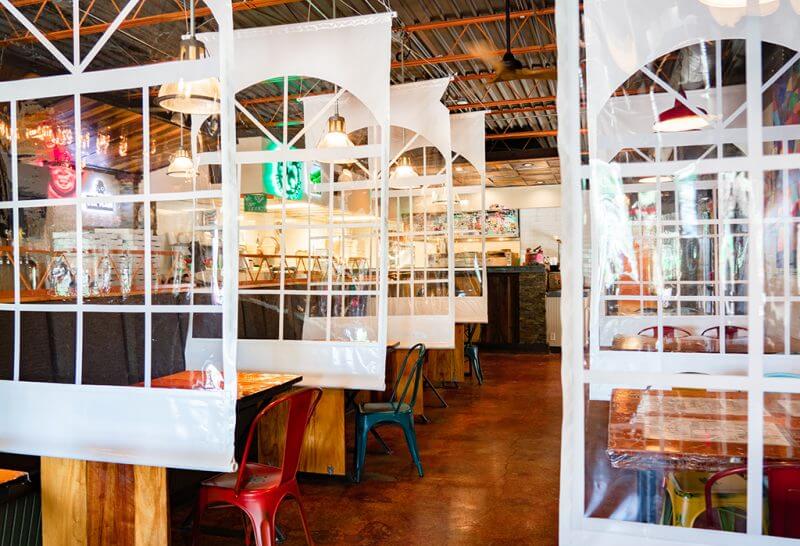 Dining Divider®
A perfect solution for one of the industries that has been hit the hardest during the pandemic – food and beverage. The Dining Divider® is made to help dining establishments separate patrons from one another and thus lessen the likelihood of viruses spreading. It acts as a protective barrier against droplets and sneezes that have the potential to spread diseases.
The dividers are easy to install, clean, and maintain. They are a great short or long-term solution for dining establishments and bars that are faced with reduced capacity issues or limited space. It helps promote social distancing and also increases the confidence of customers that wish to dine in but are wary of contact with other patrons while eating. Using the dining divider creates better peace of mind for both customers and staff.
It comes in two versions, standard and deluxe. The standard version is made with lightweight fabric, PVC pipes, and comes with holes for hanging. On the other hand, the deluxe version is made with block-out fabric, heavy-weighted pipes, and comes with eye bolts for hanging. Both versions feature an elegant window design that goes well with any interior style.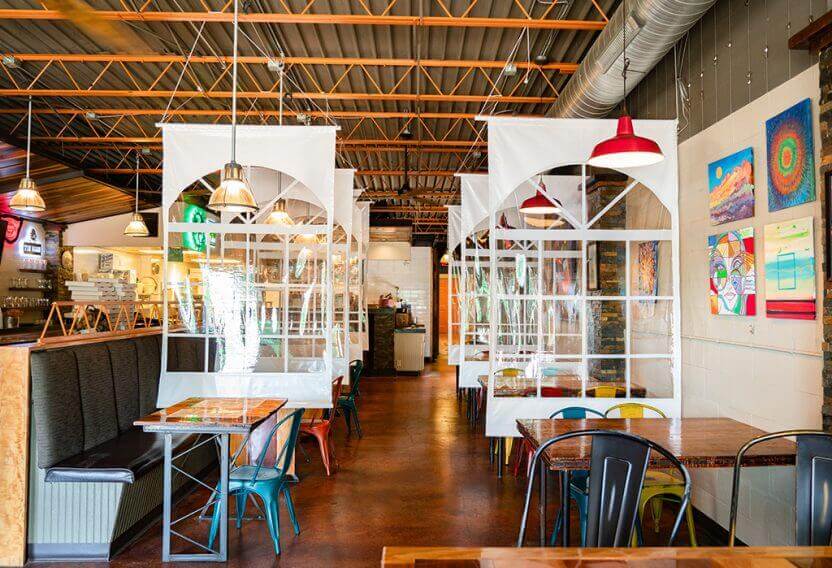 Dining Divider® Features and Benefits:
Made and designed for use in dining establishments
Easy to install, clean, and maintain
Adaptable to different configurations
A good short or long-term option for protective barriers
Elegant window design fits well into many different interior styles
Comes in Standard or Deluxe versions to suit your budget and taste
Multiple size options are available
If you have any questions about ordering our Dining Divider®, feel free to contact us today.
Dining Divider® Options:
Deluxe and Standard options available

Wide width measures 7'10" tall x 6'6″ wide

Narrow width measures 7'10" tall x 4'8″ wide
Gallery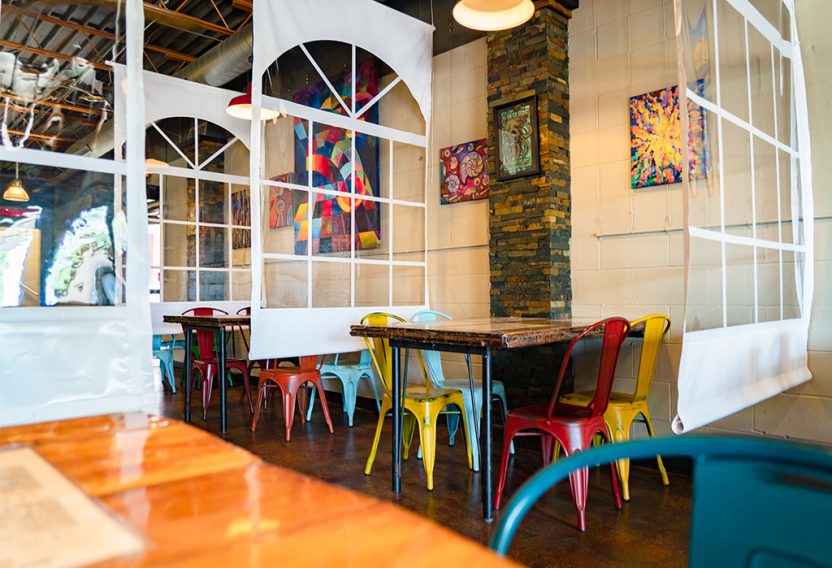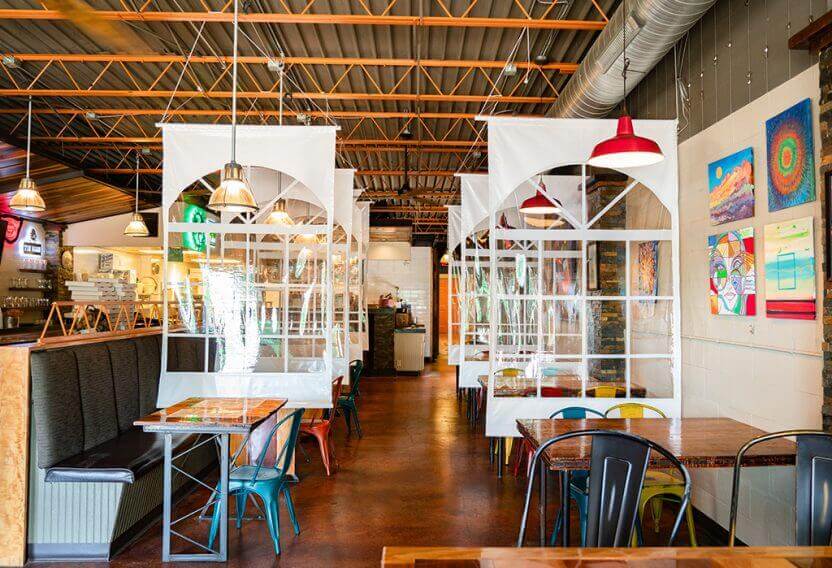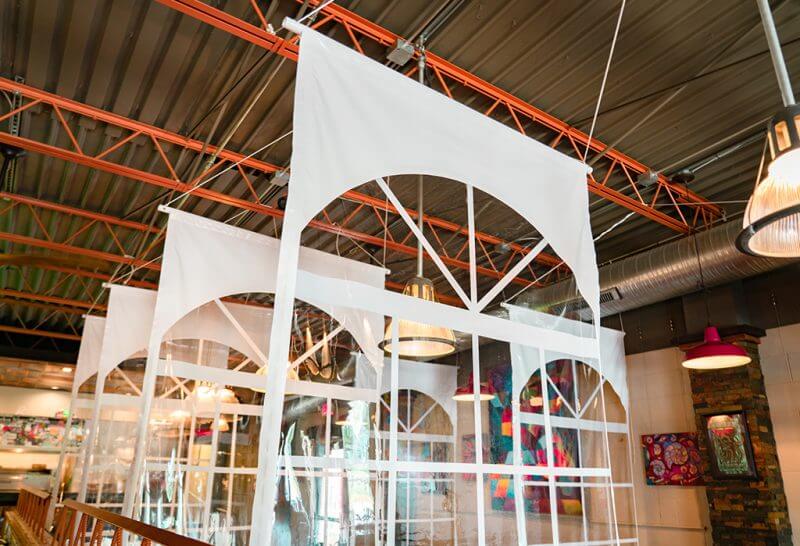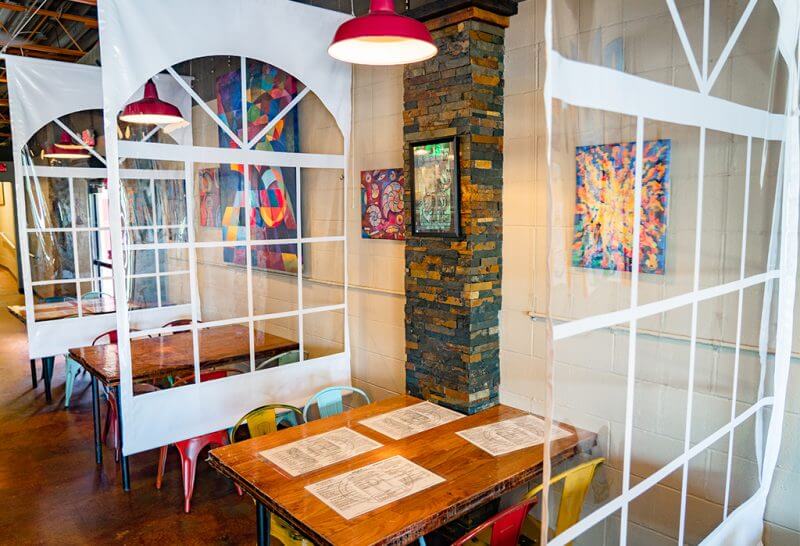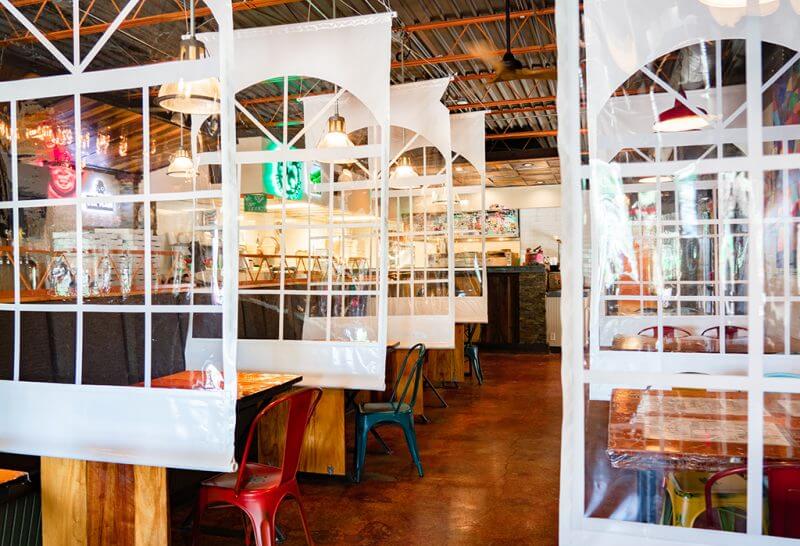 Dining Divider® INSTALLATION INSTRUCTIONS