It takes great marketing and adaptability to make your product stand out. From developing marketing materials to designing banners, you invest a great deal in your trade show exhibit. You also spend a significant amount of time arranging the show's logistics, coordinating workers, obtaining load-in and load-out assistance, and managing your inventory. It's logical that you'd want to maximize consumer traffic after putting in all this effort. Here is how trade show canopies can attract traffic and attention.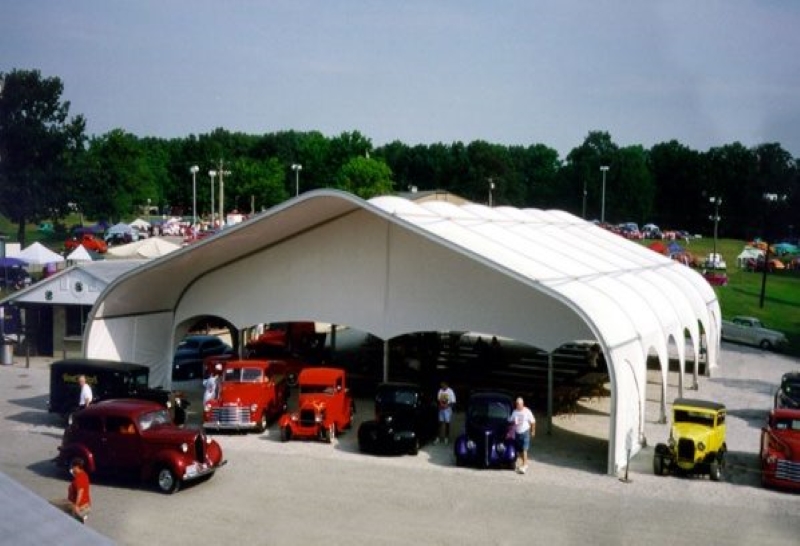 Offer Incentives
Prizes and activities are ways to attract an audience to your booth. When you offer your services or products as a reward, you increase traffic to your website and build long-term consumers for your business. If your company doesn't sell something that would make a fantastic giveaway, branch out to companies that do.
Whether it's spin the wheel activities that foster interaction or scavenger hunts throughout the event, games are great motivators for any individual. The sky's the limit when it comes to how you want to integrate some thrill into your digital or in-person marketing strategy, but make sure you're prepared to get people interested when they come over to your custom tent. When you engage your consumers with good dialogue, they leave well-informed about your products.
Select Appealing Designs
Custom canopies, rather than the limited color selection supplied by pre-made choices, can put you in front of your competitors. Bright colors, unique designs, and other eye-catching features should all be included in your visuals. Make your space a splash of color that stands out among the white, black, and navy blue tents that typically dominate trade exhibitions. Create a lounge, cantina, or castle out of your pop-up tent, for example, to set yourself apart from your competitors.
Do You Want to Take it A Step Further? Integrate Snapchat Marketing Strategies
You're not getting maximum value from digital marketing if you skip Snapchat when you're at a trade event. Here are a couple of ideas for increasing engagement on this fast-growing platform:
Insider access to your company process: Throughout the trade fair, take behind-the-scenes photos. During your setup, post-event, and as you prepare to leave are all good moments to accomplish this. You may believe that no one cares about the show's nitty-gritty details, but you're exposing a side of the event that spectators don't see.Â
Event Reports: Do you host all-day tabling events or stalls? Make people who didn't attend realize what they missed out on and why they should come back to see your exhibits.
Geofilters that you create yourself: Snapchat Geofilters are a fantastic way to get your marketing material delivered quickly. Adjust your filter to match the industry of the trade show and your branding aspect. Sit back and watch as images of your exhibition go viral. User-generated material gets you a lot of exposure.
Teamwork Makes The Dream Work
Trade exhibitions provide a wonderful opportunity to meet new clients, consumers, and partners in person. Here at Anchor Industries, we specialize in high-quality fabric production to cater to any market. With a rich history in the business, we now have dealerships around the country. We ensure that our customers are satisfied thanks to sustainable business practices and a robust return policy on any goods. Get in touch with us today for more information!