If you are thinking of getting an awning for your restaurant, you should know that you have hit on a great idea. There are numerous advantages to setting up an awning in your restaurant. For starters, you get to expand your dining space, a factor that is sure to benefit you. There is also the aspect of improving your customer's dining experience. After months of being cooped indoors, many Americans across the country are looking to enjoy meals outdoors with the breeze on their faces.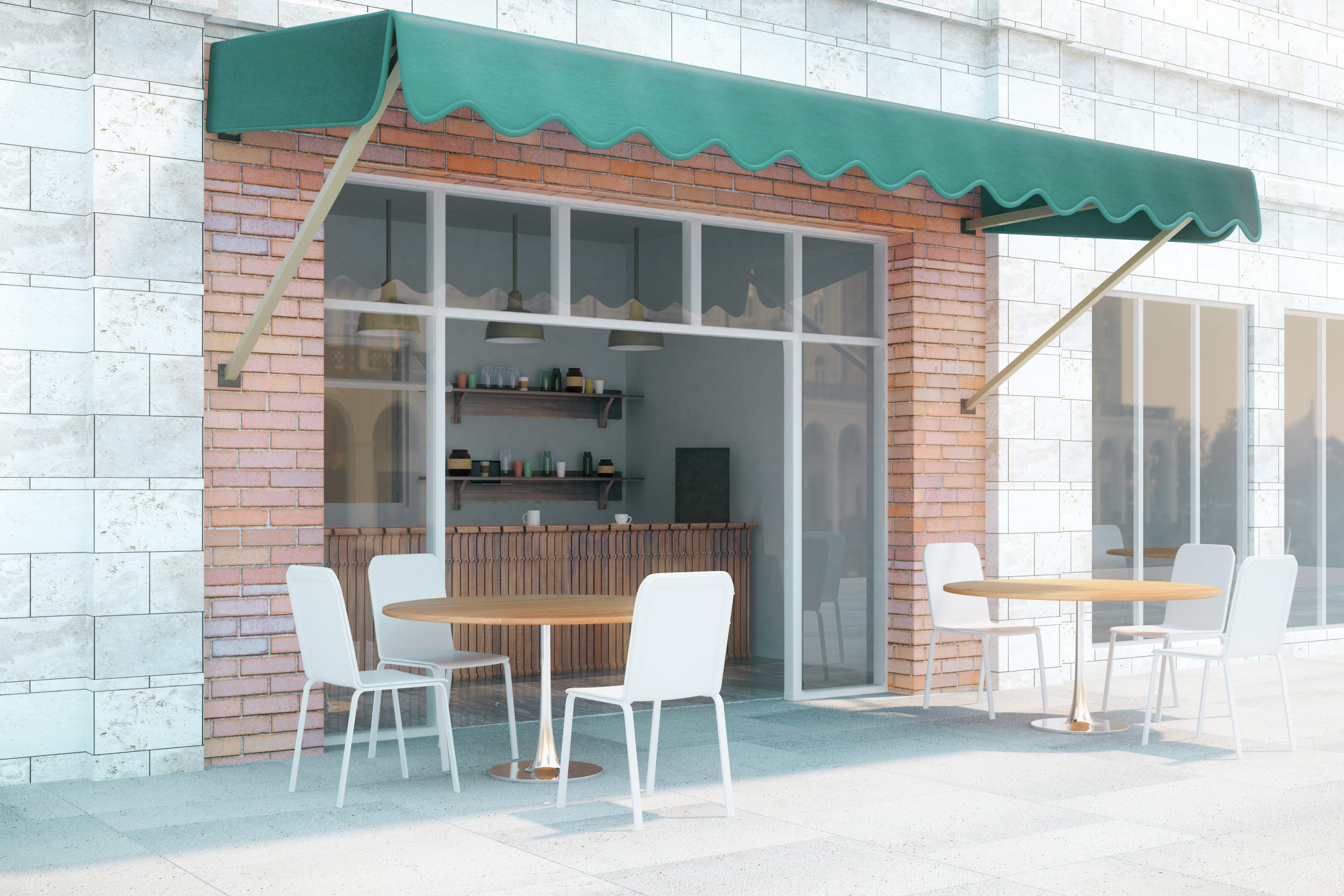 Now that you are sure that you need awnings for restaurants, what is the next step? Here are some factors to consider when you are thinking of installing awnings for restaurants.
Size
As you can imagine, the size of the awning that you put in place is very much determined by the space that you want to protect. Awnings can be used to shade patios as well as windows. When it comes to patios, you must carefully measure out the space and then allow for some extra space. This is because you do not want a situation where rain or snow encroach right into the sitting area. When it comes to awnings for windows, the consideration here will be on the sun and how the glare affects your windows. One of the advantages of getting professionals to set up your awnings is that they will take all these factors into consideration.
Styling
When it comes to awning style, you have many options to choose from. You can have fixed awnings or retractable ones depending on what you want. While fixed awnings are loved for their simplicity, they do come with some limitations. For example, when you are using retractable awnings, you can use the space underneath the awnings to set up a barbecue area as the smoke and fumes will not affect the awning. This is impossible if you are using a fixed awning. You can also choose from a variety of awning styles, from the Mediterranean to a country look. Here, the choice of style will be informed by your brand style.
Materials
Apart from style and size, the other factor to consider is the material that you use for the awnings. Again in this, you have a wide choice depending on tastes, budget, and suitability. Awning materials range from fabrics, metal, canvas, synthetic polymers, and much more. You can also get all these in many different colors and styling. Most restaurant owners choose the colors and styles that match their brand colors, something which makes advertising sense. The problem comes when choosing the kind of materials to use. Given the fact that these awnings are outside, you must always lean on using top-quality materials even if they are expensive. The reason is that cheap fabrics fade and your awnings start to ruin the look of your restaurant. Eventually, you will be forced to replace the entire fabric at great expense.