The restaurant industry is one of the most competitive areas of business in America. To succeed you will need to engage with your market. It's tough, but by no means impossible. Knowing your niche, your competitors, and your customers can make all the difference. Effective visual communication and branding are also critical.
Many entrepreneurs enter the industry assuming if they can serve quality food, they'll build loyalty and a successful business. In reality, this is just one (albeit important) factor.
If you are considering entering the industry or if you want to grow a restaurant business that has started to stagnate, you can follow this simple but time proven advice. From branding, to a custom awning canopy, to hiring the right chef, these are some of the most effective ways to make your restaurant succeed.
Develop a Concept and Hire the Right Chef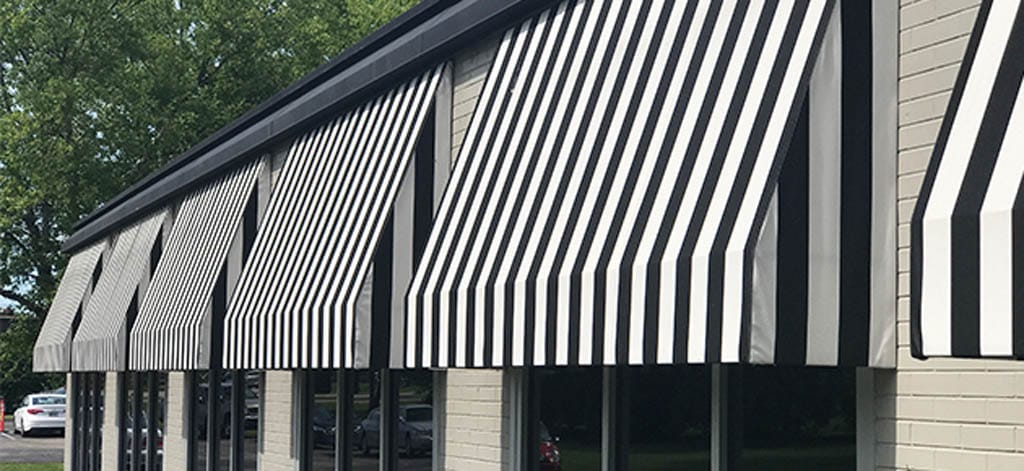 Having a restaurant concept is critical. It will guide your future decisions and focus your entire team. Visit your competitors and see what works in the market, or, use your experience to develop a novel concept that hasn't been explored in your local market.
Your concept could be based around fast food, fast-casual, or upscale and luxury dining. Whatever you come up with, make sure you hire the right chef who can achieve your vision. Look for experience and ask for references. Your chef will run the day to day operations in your kitchen and develop your menu. If you don't take the time to choose the right one, your business could fail before it even gets off the ground.
Pay for a Memorable Logo
Branding is essential in any industry, but it's even more important in the crowded restaurant space. A memorable logo is a must. It should be eye-catching but also relevant to your business and your message. Your logo should be something that people talk about. Innovative logo designs can attract a buzz in your community.
Some entrepreneurs aim to save money on a logo, designing it themselves or opting for something that looks stock or cliché. Don't make this mistake. Invest in a professional logo design that you can carry with you as your business grows.
Use Your Logo on a Custom Awning Canopy and Everywhere That Makes Sense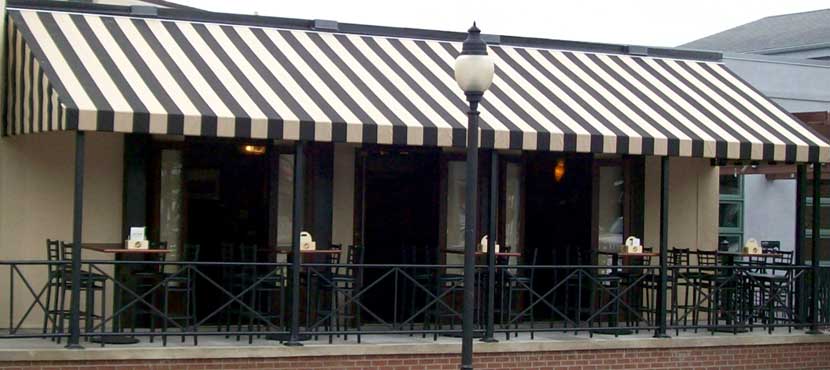 Once you've settled on a logo design, make sure you use it EVERYWHERE that you can. Menus, business cards, your website, signage, and even your custom awnings should be adorned with your business name and your logo.
Custom awning canopy design is a low-cost investment that provides practical purpose as well as branding exposure. Window and entryway awnings on the street front will give a face and personality to your business.
Leading awning manufacturers like Anchor Industries can develop cost-effective solutions with high-resolution printing that is U.V. stable and weather resistant.
Develop a Website
It's clear at this point that digital marketing is not a fad. If you don't have a website, you could doom your business to obscurity. Invest in a professionally designed and maintained a website. Publish essential information such as your operating hours, menu, specials, and keep things up to date with any seasonal promotions that you run from month to month.
Keep customers informed with a blog that provides value beyond straight advertising.
Engage in Social Media
In addition to a website, a social media presence is a must. Engage on the platforms that make sense for your business model. Instagram is one of the most useful networks for restaurant businesses. Food snaps are shared and liked by billions of people every day. Facebook is also a restaurant-friendly platform where you can engage directly with your audience and generate natural exposure through likes and shares.
Understand That Growth Takes Time
Some restaurant businesses get lucky and explode in popularity overnight, but, for most, growth is long and requires focus and perseverance. Many entrepreneurs pull out of the industry when they don't see immediate success. Having a cash reserve and understanding the cyclical nature of the industry will give you the confidence to work through the slow months.
While it could take time to generate a loyal customer base, knowing that you're following the fundamentals will give you more confidence in your long-term success. Track any measurable data, identify what works, and adapt your strategy as your business evolves.
Whether it's purchasing a custom awning canopy from Anchor Industries or streamlining your menu and concept, you can take control of the future success of your restaurant.