A DIY backyard wedding can allow you to design your ceremony and reception from the ground up while saving some money along the way. While self-planned weddings are becoming increasingly popular, they do introduce some risk. If you've never planned a large event, you could easily overlook some of the bare necessities and extra amenities that will make your day extra special.
Hiring a tent rental company is relatively straightforward, and with the right company, you could even get access to the high-quality frame and tension designs from Anchor Industries. If your tent is booked and paid for, you can start to focus on all the extras that will increase comfort and impress your guests.
Air Conditioning or Cooling Solutions for Wedding Tents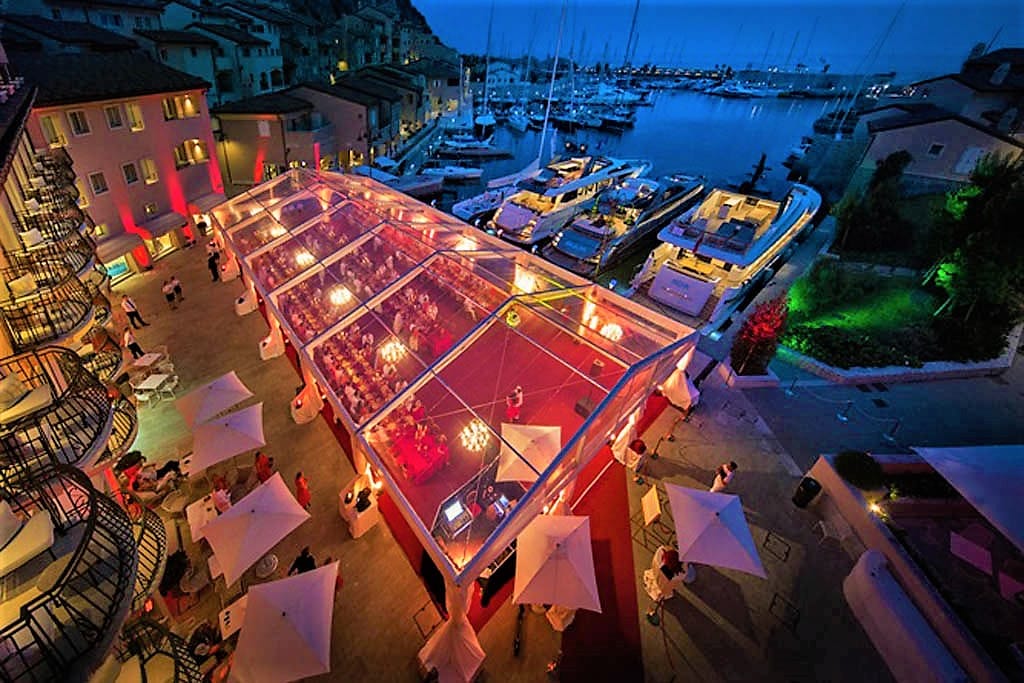 Even with a modest guest list, condensation and humidity could become problematic inside your wedding tent. You want your day to be perfect and your guests to be comfortable. Cooling is an absolute necessity if you will be hosting your event inside an enclosed tension or frame wedding tent.
There are several solutions that can be used to keep guests cool and dry:
A portable air conditioning unit will provide the most effective cooling but at the highest cost. Depending on your climate, you may want to shoulder the hiring and electric bill to keep your friends and family and good spirits.
If you will be hosting in a warm and dry climate, an evaporative cooler will be a better option. A portable unit can offer up to 75% energy savings when compared to an air conditioner with similar cooling potential.
If you're on a tight budget, fans can adequately cool your wedding tent in most conditions. Ceiling fans are an option in a frame tent. Otherwise, hire some commercial floor fans and direct them towards entryways or ventilation spots where air can escape.
Plan your tent layout so that guests are away from the walls. Design a system of aisles that lead towards entryways. This will keep airflow moving throughout the tent.
Don't get caught out by humidity and heat. Plan a cooling solution before your big day.
Lighting and Audio
If you've got a room in your budget, you'll need to hire a lighting system for your wedding tent. Lighting can improve your décor, and with controllable LED uplighting, you can achieve an elegant aesthetic in any hue imaginable.
At a minimum, invest in a designer chandelier to hang from your tent frame. If you don't have suitable mounting, opt for standing candelabra-style LED lighting instead. Fairy lights draped across the roof can also add a touch of class that will come into its own in the evening.
Audio and lighting can usually be hired from the same event or party company. While you might be tempted to use your personal stereo system for music at your event, it's not going to be able to cut through the noise of a crowd. You'll be amazed at how much sound a room full of people can absorb.
A simple PA system for hire can be used for music on your dance floor, as well as speeches and announcements.
Chafing Dishes for Catering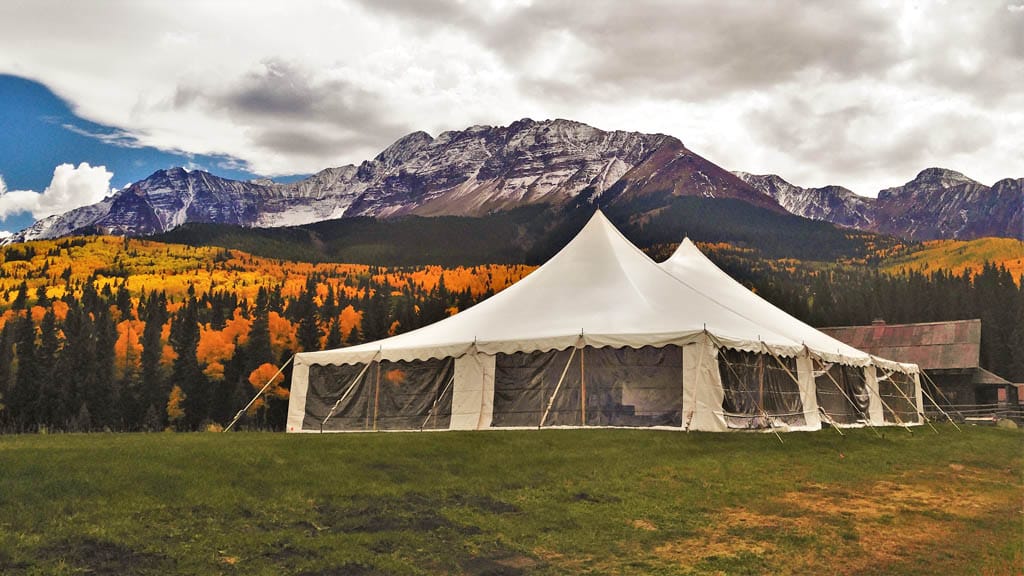 Many DIY wedding planners choose to self-cater. It's a great way to save money while serving food and refreshments exactly as you envision them. If you've enlisted the help of friends and family, even better!
However, no matter how much you've saved by avoiding a professional caterer, you should not cut corners when it comes to food storage, presentation, and serving. A buffet table is the best option for a DIY wedding. You won't need serving staff and guests will be able to eat at their own convenience.
Stainless steel chafing dish hire is affordable, and your food selections will be kept at serving temperature. Remember to design a tent layout that keeps your buffet table accessible.
Miscellaneous Extras
For an elegant wedding with mostly adult guests, you could hire a working bar or even an espresso machine. If your wedding will be more family-oriented with as many children present as adults, you could hire party machines that are more fun and interactive. Snow-cone and cotton candy machines are perfect for a wedding where you're willing to add some whimsical fun.
Make the Most of Your Wedding Tent – Remember That YOU'RE the Events Planner
A DIY wedding will give you a new appreciation for what wedding planners and events managers do. If you're willing to put the work in, you can pull off the happiest day of your life that is fun and comfortable for everyone in attendance.
If you're hiring a tent rental company, insist on a company that stocks the most beautiful and reliable solutions. To learn more about quality wedding tents for sale, you can explore the range at Anchor Industries.