Your most special day deserves an equally special setting for the ceremony. There is now more flexibility in terms of wedding venues than ever before. Whether you want to host a backyard reception or a luxurious wedding at an idyllic location, you'll find that the only real obstacle to the perfect day is finding a location that can accommodate all your guests.
Maybe you've found a great outdoor wedding location, but the closest event hall is miles away. Do you simply give up on your dream wedding and compromise with the next best choice? Absolutely not!
Even the most isolated outdoor wedding locations can become the perfect wedding venue if you get your planning right. Most importantly, you'll need to find a wedding tent.
How to Find the Best Wedding Tent
With a wedding tent, you can set up almost anywhere you want as long as you have permission and the right kind of permit. You won't have to compromise at all, so your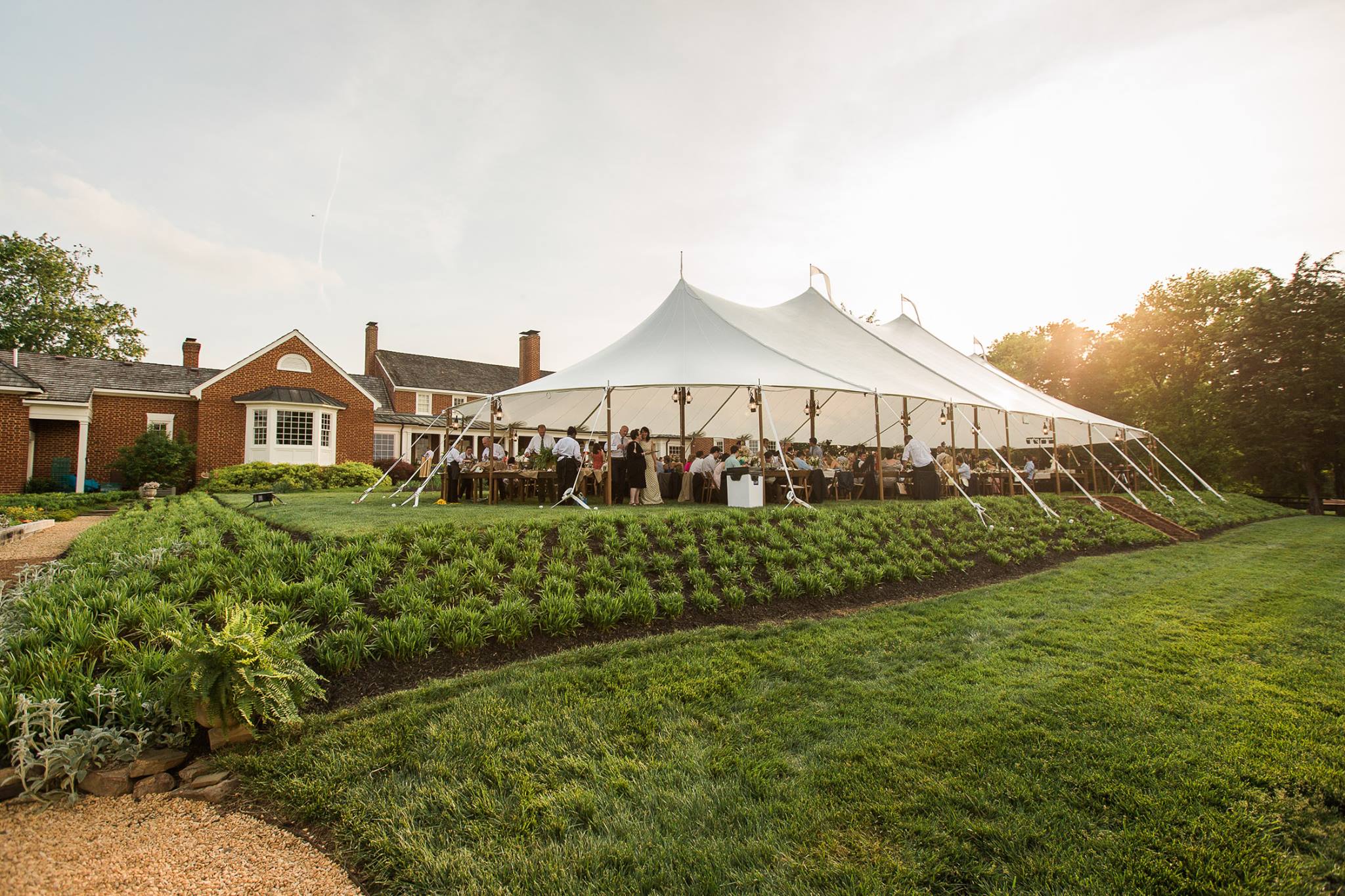 idyllic natural backdrop can become a central theme of the day.
The best tents for weddings are highly configurable, allowing you to get the perfect blend of beauty and function for your needs. Even if you've never rented a tent before, it's not difficult to get started, and the following tips will help you to make the right decision for your big day.
1: Get Permission
Whether you want to have your wedding at a private farm, estate or a publicly owned space, you will need to get permission before you start planning. Permit requirements can vary from state to state and city to city. Talk to your local city office if you're unsure of the regulations in your area.
2: Choose the Perfect Wedding Tent
Wedding tent manufacturers offer a range of tent models and styles so you can get the ideal solution for your needs and your budget.
Pole tents

are typically smaller and more affordable for purchase and rental. However, there are exceptions with some larger pole tents b

eing available for weddings and other parties. Pole tents are ideal for soft ground installation on any gentle gradient.

Frame tents

are typically medium or large sized. Frame tents are arguably more attractive than pole tents, with the option to configure cathedral windows and doors and clear tops. They can be used on almost any flat surface, but they're not suitable for slopes. Frame tents are open on the inside without center poles, so they're often the best choice for weddings and parties.

Tension tents

are also an option. These are also suitable for medium- and large-sized events. A tension tent will feature a high-peak roof, creating a unique and incredibly beautiful aesthetic. Tension tents are a step up in beauty when compared to frame tents.

For most weddings, the choice will be between frame and tension tents. Ultimately, the perfect tent for your wedding depends on the location, you budget and the specific aesthetic that you have in mind.




3: Find a Tent Vendor or Events Planner

For event planners and rental companies, wedding tent prices are extremely reasonable. These businesses can enjoy a long return on investment, especially if they regularly book weddings and other events.
However, for your own needs, buying a tent probably isn't the best idea.
Instead, you can rely on a local tent or events company. A tent rental company will provide tent delivery and installation, whereas an events organizer will take care of the tent as well as all aspects of your catering, decorating, music, staffing, etc.
Where are the Best Wedding Tents Made?

Anchor Industries is America's leading tent manufacturer for weddings with over a century of experience in the industry. Our tents are made to the highest standards using advanced manufacturing techniques and durable materials.Whether you rent or go through a special events company, you should insist on the best possible tent for the most important day of your life.
Rental and event companies that offer Anchor Tents do so because they demand quality and reliability. If you want the best for your wedding day, always insist on Anchor products for complete confidence and peace of mind.