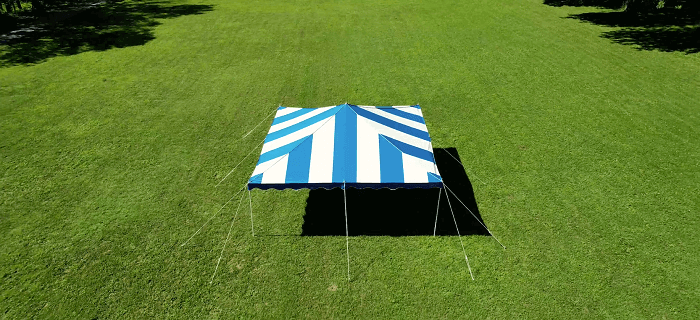 Pole Tents
Anchor Industries produces high-quality canopies and pole tents for a variety of different uses. If you are interested in adding these items to your inventory, we have several great choices available. Well-made pole tents stand up to the elements and don't break down over time. We offer canopies and pole tents that are perfect for important occasions of all kinds, adding both an element of décor to the atmosphere and providing reliable shelter.
Pole tents and canopies add a traditional look and feel to any event. Quality materials, attention to detail, and easy installation make the All-Purpose Canopy, Original Party® Tent, and Party Mate® timeless classics that are essential to your inventory. These are great tents for family reunions, company picnics, or backyard birthday parties. Strong and durable, these party tents can assume nearly any configuration to meet the demands of the occasion. We're always happy to answer any questions you may have about our products, so you can better serve your customers.

Contact Us Today To Place Your Event Tent Order!