With commercial shade structures, you can increase energy efficiency at your place of business while creating a recognizable façade that will keep customers coming back.
Shade canopies are affordable and easy to install, allowing you to make a rewarding investment in your business. Modern fabrics are long lasting, and hardware is lightweight, keeping shipping costs and installation complexity down.
Learn about the benefits of commercial shade canopies and how you can compare features for solutions on the market today.
The Benefits of Commercial Shade Structures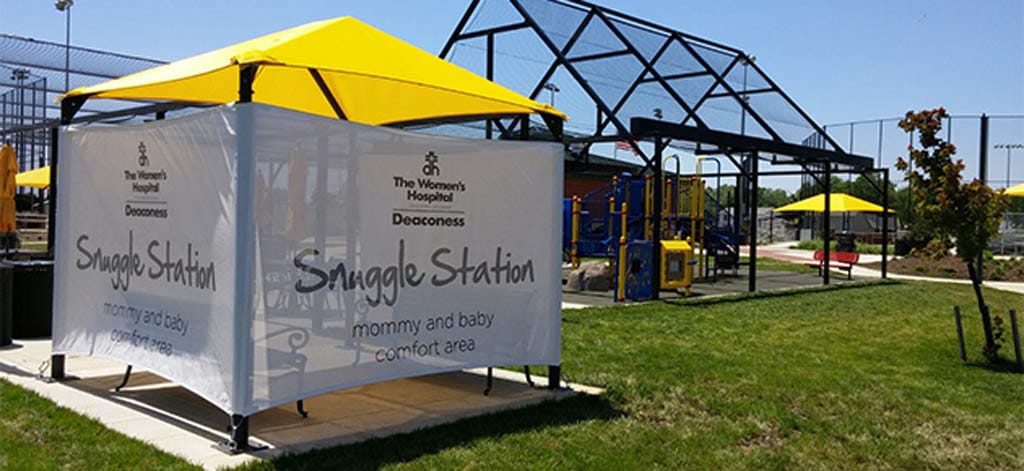 A shade system can offer meaningful benefits that you will come to rely on in your business.
Canopies can create energy savings by reducing the amount of UV light that enters your business. Installing shade structures around sun-facing doors and windows could significantly reduce HVAC costs during the summer.
By limiting sun exposure, you'll also protect flooring and furniture. The UV light can discolor fabrics and solid surfaces. A shade system could keep your interiors looking better for longer.
With custom branding you will make your business more recognizable, potentially increasing engagement in your target market.
Commercial shade canopies offer aesthetic benefits. You can color match canopies to your building or even your brand colors.
Whether you operate a restaurant, hotel, retail store, café, or any type of public-facing business, you will gain benefits from canopies and awnings. To get the best return on your investment, make sure you keep this advice in mind when choosing a solution.
Look for the Best Materials
Commercial shade canopies can be produced in a variety of different materials depending on your needs. Special UV mesh fabrics can be used to filter out sunlight around windows. For entryways, you could choose to have custom shade solutions created using vinyl, which will provide complete protection from sun and rain.
The best material for you will depend on your needs. If your canopies are for aesthetic purposes rather than functional ones, then a simple fabric mesh could be ideal.
Having a wide selection of materials is important, which is why you should always seek the most versatile commercial shade manufacturer for your next purchase.
The Ideal Mounting System for Your Commercial Shade Canopies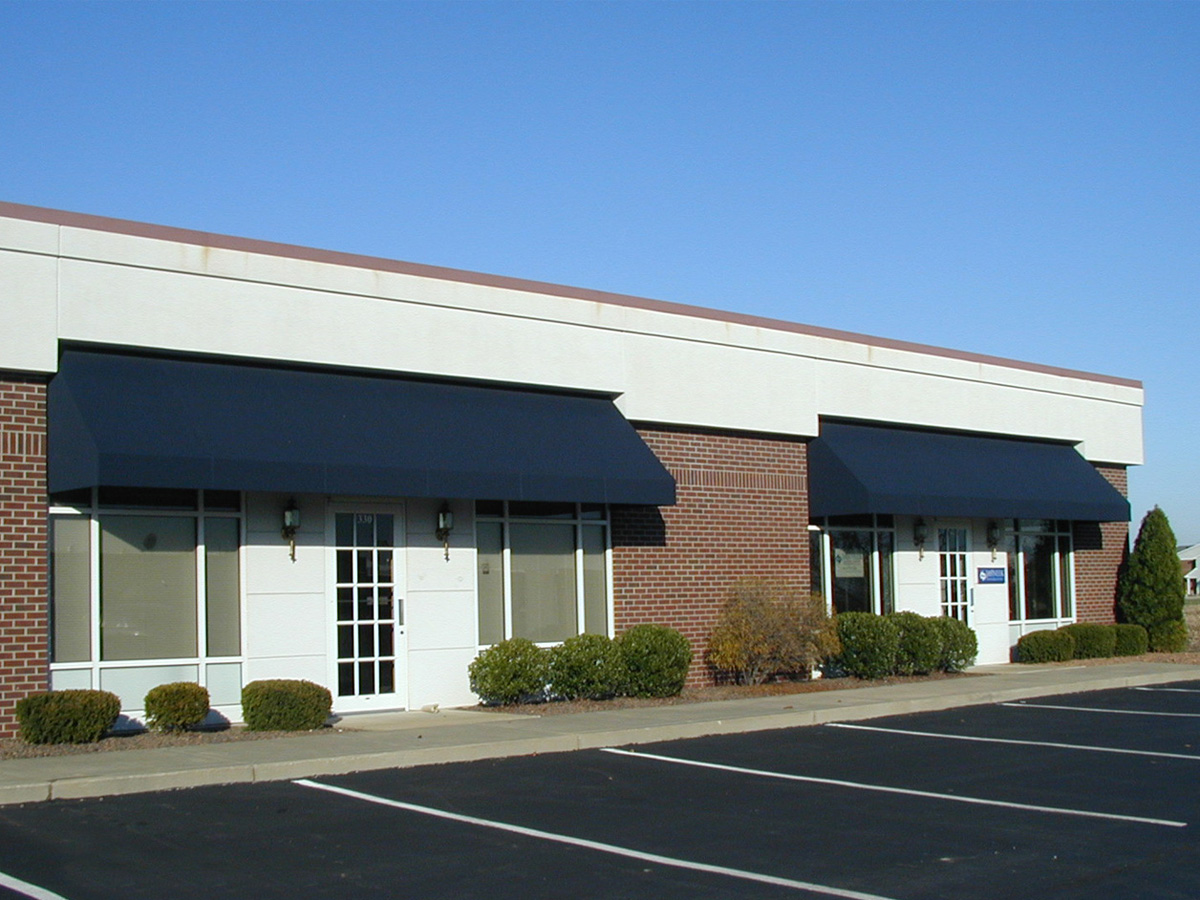 While some larger canopies used for entryways at hotels and other businesses will require an extensive installation process, there are simpler solutions available for standard window and door awnings.
Anchor Industries has innovated beyond traditional systems by introducing the EZ Connect Frame System. This has been designed for niches like office buildings, restaurants, cafes, and retail stores.
EZ Connect uses square awning frames that are shipped in pre-assembled segments. This helps to reduce overall shipping cost while also making it easier to install commercial shade canopies once the materials arrive on site.
Square canopies are perfect for a modern aesthetic, and you can customize your fabric to get a look that is unique to your business. The frame system is made from lightweight yet durable aluminum and can save you up to 53% on freight costs when compared to other systems.
The frame is just as important as the canopy material, so insist on an innovative system when you need a shade solution.
Comparing Colors and Designs
Color is critically important when it comes to business. Color can influence purchasing decisions and get your business noticed from the curbside. You may even want to color coordinate with your interior décor or even your brand imagery.
If you work with a commercial shade manufacturer that doesn't provide extensive color options, you will end up feeling limited. In addition to color, you should also look for commercial shade canopies that are compatible with high-resolution logo and text printing. Fully customized canopies could help drive business and increase your bottom line.
Anchor Industries Offers Customizable Shade Systems
You've discovered the benefits and know what to look for in a shade system. Anchor Industries is a trusted company that can deliver on all of your expectations.
We offer fully customized canopies and other shade solutions that suit the needs of your business. With hundreds of material and color choices, there will be no limitations on aesthetic. Our handmade canopies can incorporate graphics of all shapes and sizes, using FUNbrella® and 3M technologies to ensure long-lasting color and detail.
Your business deserves to be recognized. With custom commercial shade, you can make it happen.