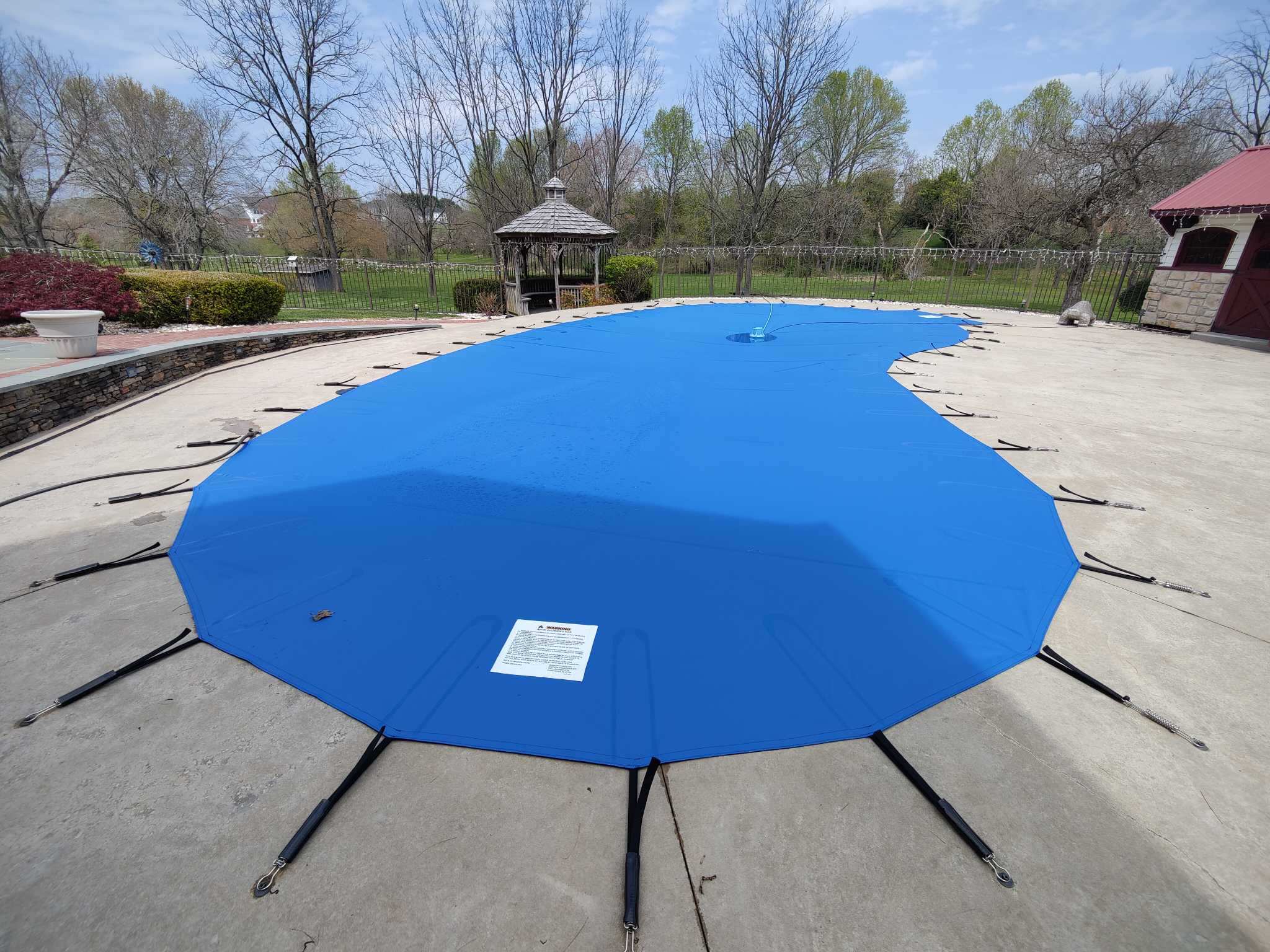 Industry Leader in Safety Pool Covers
Anchor Industries, Inc. has been the leading innovator of safety pool covers for more than 40 years. We utilize cutting-edge technology and proven safety features to protect you and your swimming space. In today's era of creatively designed pools, custom and irregularly shaped pool covers are an Anchor specialty.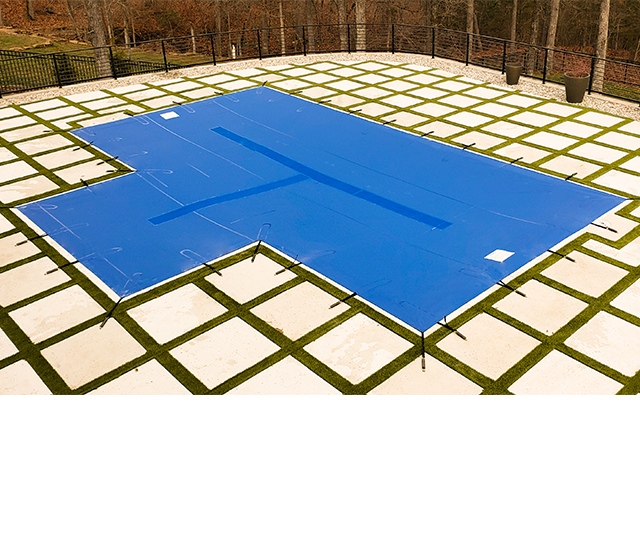 SOLID
5-Star Solid Safety Pool Covers are constructed using 14 oz. vinyl coated fabric with heavy-duty springs that stretch to accommodate the weight of winter precipitation.
The Classic Solid Safety Pool Cover from Anchor Industries is made of 14 oz. vinyl coated fabric. It is also available as a Tuff Stuff option in a heavier 18 oz. vinyl coated fabric.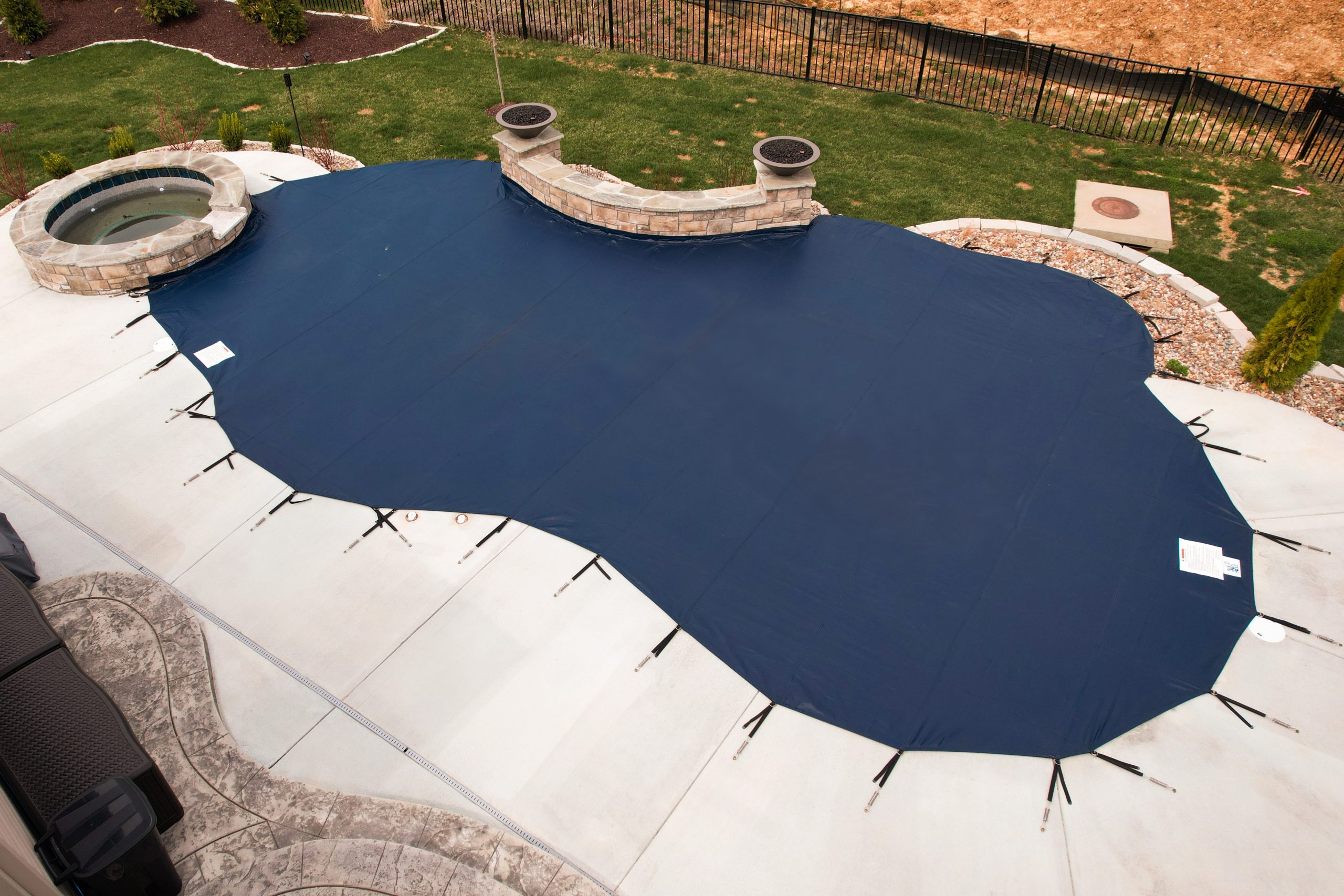 MESH
Anchor Mesh Safety Pool Covers are made of durable polypropylene fabric and are a popular option for cost-conscious homeowners. The Anchor Mesh covers are also a favorite for large commercial pools because it is lighter in weight than Defender Mesh.
One great feature about the Anchor Mesh covers is that it's self-draining. There is no need for a drain panel or a pump in the middle of your pool. When it's time to put your safety cover away, our brass anchors are worry-free and recess flush with the deck!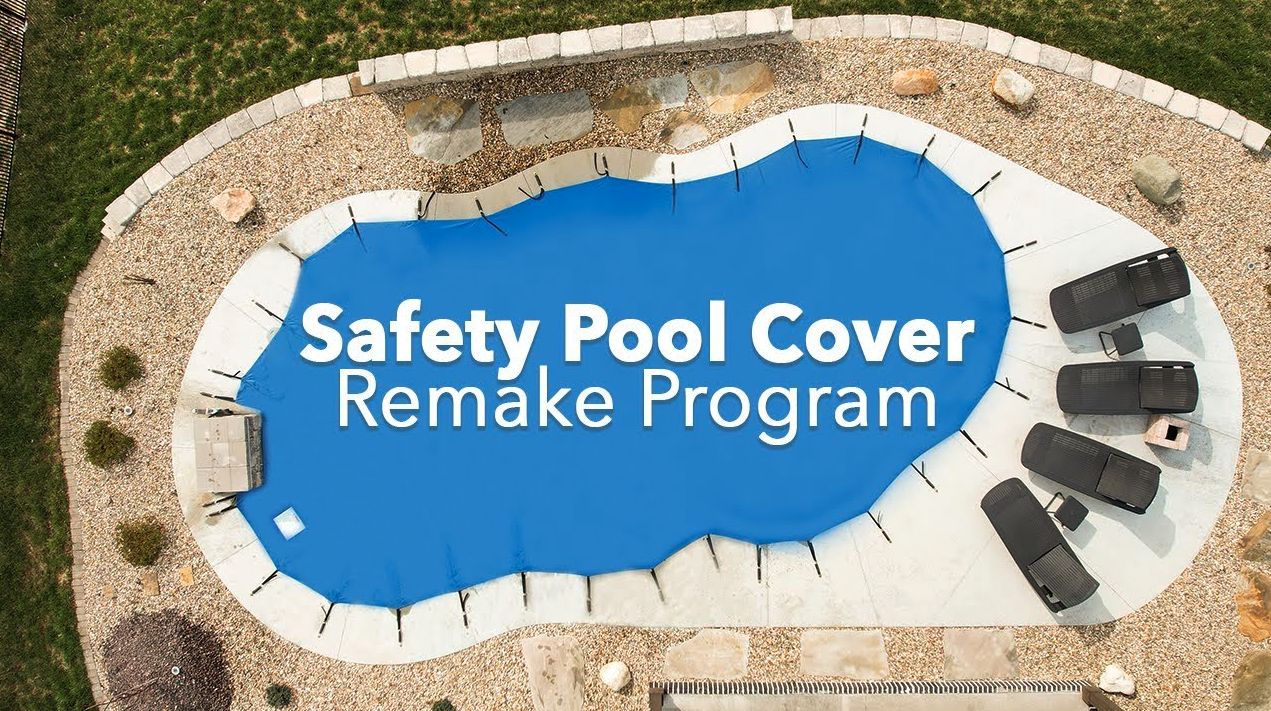 Safety Pool Cover Remake Program
Is your customer ready to upgrade to an Anchor safety pool cover? Anchor Outdoor replaces thousands of pool covers each year including: custom pool shapes, solid covers, mesh covers, and competitors' covers.