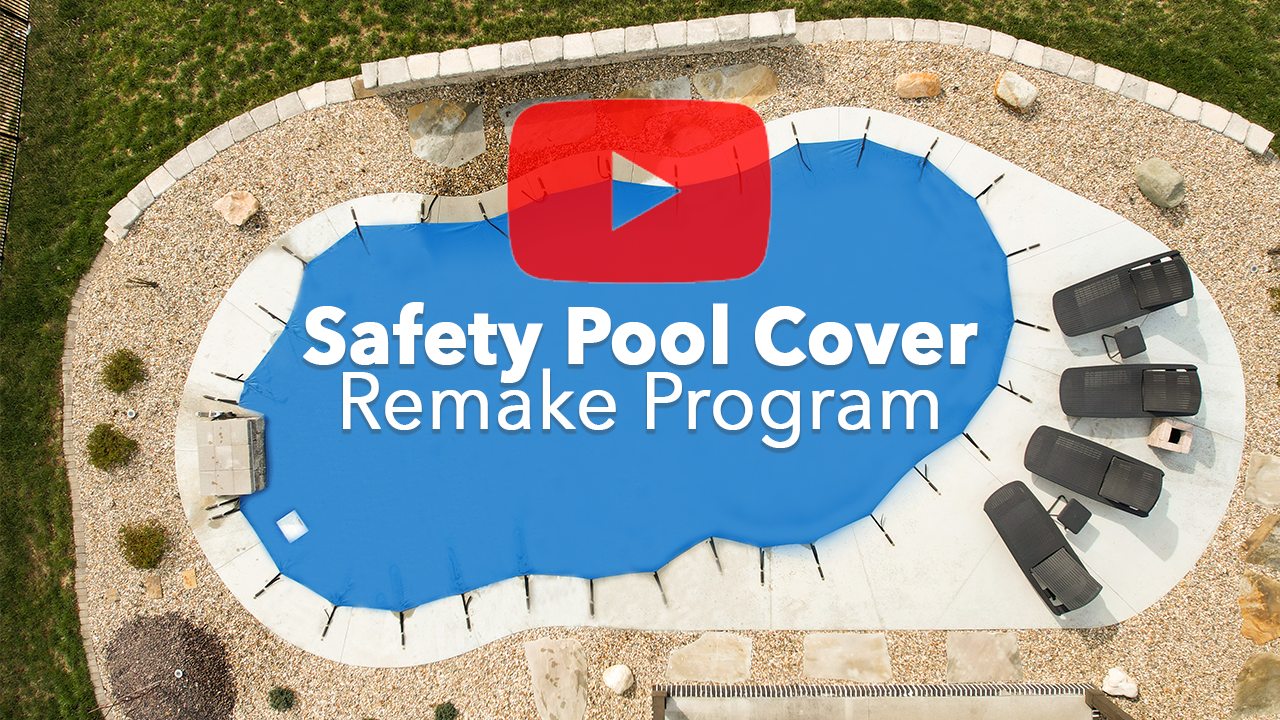 Safety Pool Cover Program
Is your customer ready to upgrade to an Anchor Safety Pool Cover? Anchor Outdoor replaces thousands of pool covers each year including: custom pool shapes, solid covers, mesh covers, and competitors' covers.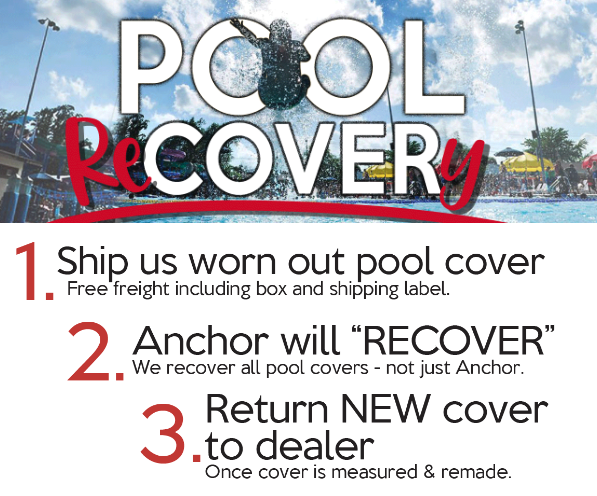 Easy as 1-2-3
Step 1: Dealer is sent a box to pack the old cover in, then ship back to Anchor free of charge. (Use our Locate A Dealer to find a dealer near you.)
Step 2: We duplicate the existing cover to be an Anchor Safety Cover. Choose from Anchor Mesh, Defender Mesh, 5-Star Solid, or Cross Star Solid.
Step 3: Your new cover is returned and ready to be installed.
When you utilize Anchor Outdoor's Remake Program, you don't have to worry about add-on or duplication fees. Instead, enjoy free shipping, measuring, and disposal of all covers.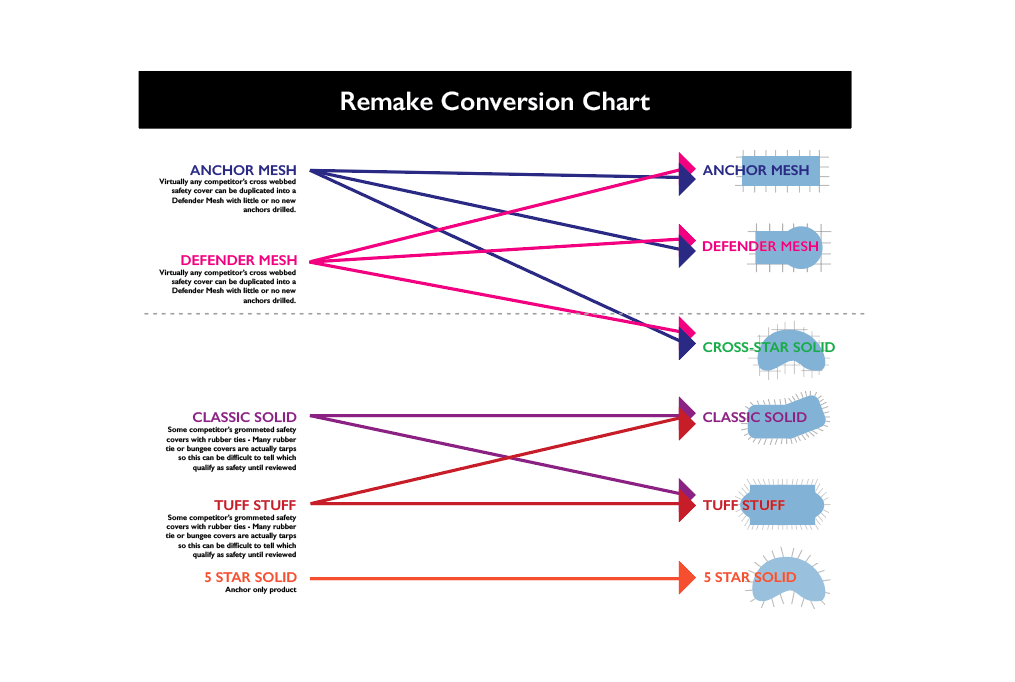 Remake Conversion Chart
Virtually any competitor's safety cover can be duplicated into an Anchor Safety Pool Cover with little or no new holes drilled. Explore your options with Anchor's Remake Program Conversion Chart. Anchor gives you the ability to switch from mesh to vinyl coated or if you need a more heavy duty cover convert your Classic Solid or Anchor Mesh to  Tuff Stuff or Defender Mesh.