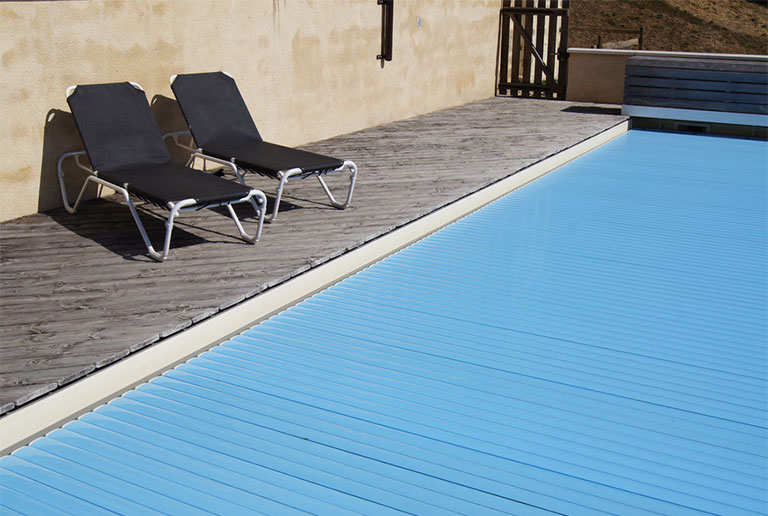 Having a swimming pool at home brings joy and fun to the whole family, including our furry friends. While the pleasure is pleasant, it doesn't eliminate the considerable responsibility attached. The safety of your pool, especially regarding kids and pets, is very crucial. A key aspect of this safety is selecting the right pool safety cover.
The Multifunctional Nature of Pool Safety Covers
Pool safety covers are multifaceted devices that offer several benefits to pool owners. They perform more roles than just being an adornment for your pool. These covers are essential for keeping your children or pets from accidentally falling into the pool. They act as a strong barrier to protect them. Their strong bodies can hold a child or a pet, preventing accidental drownings. These covers also help to keep the pool clean. They prevent foreign elements from entering and maintain the pool's cleanliness. Additionally, they reduce instances of filter clogging.
Pool Safety Covers: A Guarantee of Safety
Out of all the pool accessories at your disposal, a pool safety cover is unique and invaluable. It offers both physical protection and peace of mind. You can leave home or do other things without worrying about your pool's safety. Using a pool safety cover properly can effectively prevent accidents in your backyard.
How to Choose an Appropriate Pool Safety Cover: A Comprehensive Guide
Choosing the right pool safety cover keeps your family safe and your pool clean. When deciding, consider these key factors. They go beyond just the cost.
Assess Your Needs and Preferences: Start by identifying the specific needs of your pool. Consider its size, any irregular shapes or features, and how it will primarily be used. Decide how safe you want your children and pets to be. Also, take into account the weather and changing seasons to figure out how sturdy and effective the cover needs to be.
Pool Shape and Size: Different pool safety covers cater to various shapes and sizes. Custom covers can be made to fit pools with special features or unusual shapes. Make sure the cover you choose fits your pool's size and shape. It should offer the best safety and protection.
Material and Durability: Pool safety covers are made of different materials, like mesh, solid vinyl, reinforced plastic, and hybrids. When choosing a cover material, consider factors such as weather resistance, strength to support weight, and ease of maintenance.
Ease of Use and Installation: Some pool safety covers are operated manually, while others have automatic or semi-automatic features for added convenience. Consider how frequently you will need to open or close your pool and how essential ease of use is to your needs.
Safety and Certification: Make sure the pool safety cover you choose follows the Safety standards or other industry rules. The cover must meet certain standards to support specific weights and ensure safety.
Warranty and Customer Support: Choose a pool safety cover from a reliable manufacturer. Make sure they provide a strong warranty and great customer support. By choosing our product, you can be confident that it is reliable and that help will be available if you need it.
Budget and Value for Money: Cost is not the only factor. It also affects your decision-making process. To find the right balance, consider the price, quality, safety features, and overall value of the cover. Investing in a good pool cover can keep your family and property safe for a long time.
Aesthetic Appeal: Ensuring safety is important, but we must also think about how the pool safety cover looks. Some covers perfectly match the pool design, making your backyard or outdoor space look better. Choose a pool cover that matches your pool area and fits your design preferences.