Whatever your event is, you've got to try a clear top tent for it. They are not as common as regular tents, but they are becoming more and more available, and they give you all kinds of benefits. What are the best clear top tents for your event? Here's what you should be looking for, and why they might be the best option for you.
Modern Clear Top Tents Offer Unparalleled Views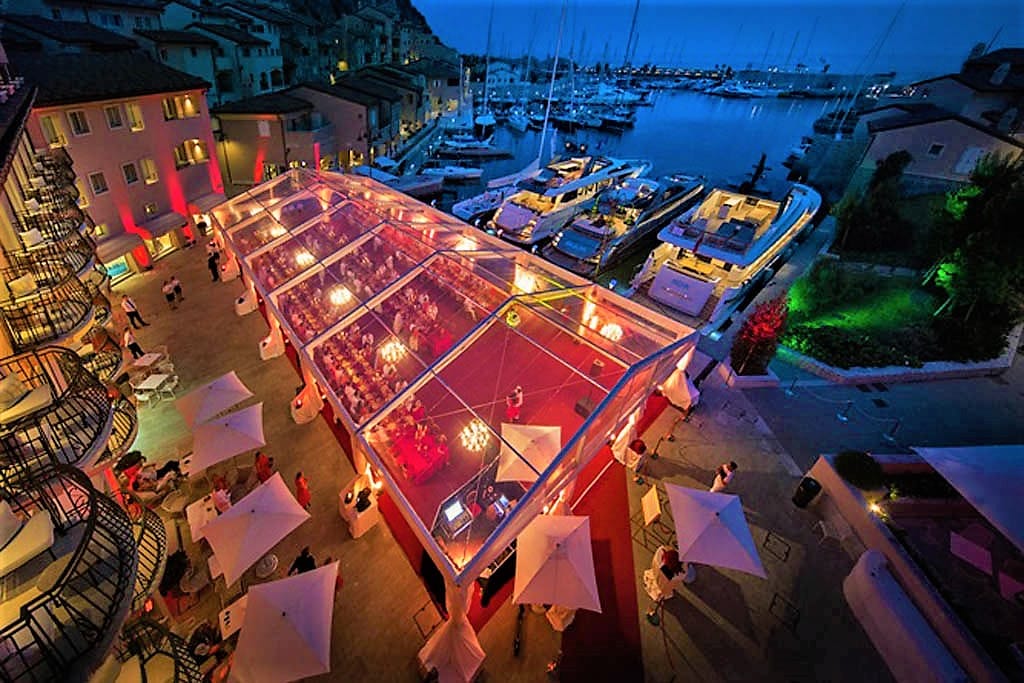 Newer models of clear top tents are some of the best around. At night, they give you an uninterrupted view of the night sky. That's why they are so popular for events like weddings, as they lend a romantic air to the venue with very little effort. If your event is in an area with very little light pollution, you've got to try a clear top tent. You will be amazed at the ambiance the tent can give you, just by allowing the starlight in!
Easy To Set Up And Pack Down
In the past, any kind of tent was an undertaking to get set up in advance of an event. Once it was over, you would have to do it all again in reverse and get it packed up. That would have been enough to put you off having a tent at all at your event. These days, setting up a tent is so much easier. You can get it up fast, so you can get the tent decorated and ready; no matter what you're using it for. Save time on setting up and packing down, and spend it elsewhere on your event.
No Center Supports
The great thing about most clear top tents is that there is no need for center support in them. These used to be very common, and they would be annoying as they took up space right in the middle of your tent. This would leave you less space for your event, and you would have to arrange furniture around them. Thanks to modern track frame tent construction, there is no need for support. That gives you more room and much more flexibility in how you set out the event.
Modular Design Helps You Personalize Your Tent
The best tents for events are those that are just the right size. You don't want to have a tent that is too small and cramped or one that is too large and feels desolate. Clear top tents, like most other modern tents, come in modular designs. These help you create a floor plan that is just right for you. You will never have such flexibility with any regular venue, so you cannot deny that a tent is one of the best options you may have!
Easy To Decorate
Clear top tents for weddings are becoming more popular, as they're so easily decorated for the event. You can use the tent very much like a blank slate, to create the look that you want. For example, you can hang string lights from the roof to complement the starry skies, and use any colors you like to create the perfect wedding look.
Lots Of Options For Your Event
In the past, you may have only had a few options if you wanted a clear top tent for your event. These days though, more and more providers are stocking clear top tents in their inventories. You'll find it's very easy to find a tent that's suited to your needs.
A Different Way To Hold An Event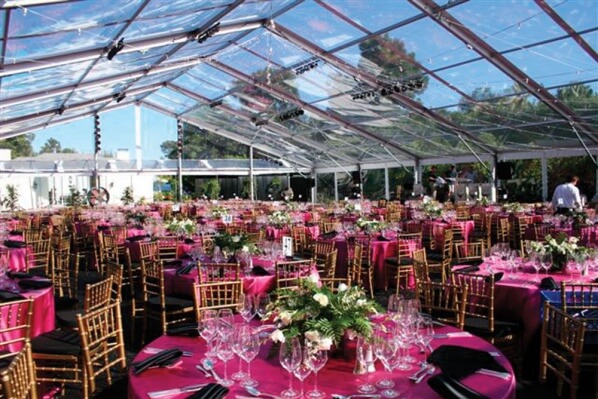 What's great about a clear top tent is that they are just something a little bit different. Your guests may have been in a tent for other events in the past, but there's nothing quite like looking up at the night sky during an event. It helps your guests feel closer to the surroundings of the venue, something you really want if you have picked a unique outdoor space for your event.
There are all kinds of reasons why a clear top tent is a way to go for your event. Why book a beautiful outdoor space for your wedding or party, when you can't see it? A clear top helps your guests feel closer to the stars and lends ambiance to your venue with very little effort.