When you hear the term "marquee tent" you might be asking yourself, what does it mean? If you search the web for the phrase "Marquee Tent" you'll find various results that are not consistent with each other. A marquee is an addition to a much larger tent structure. Our Marquee tents are often used as entranceways, or small sectioned off areas that belong to a bigger tent structure system. They can even be used to create a sheltered walkway over a set of stairs with our unique and modular assembly features.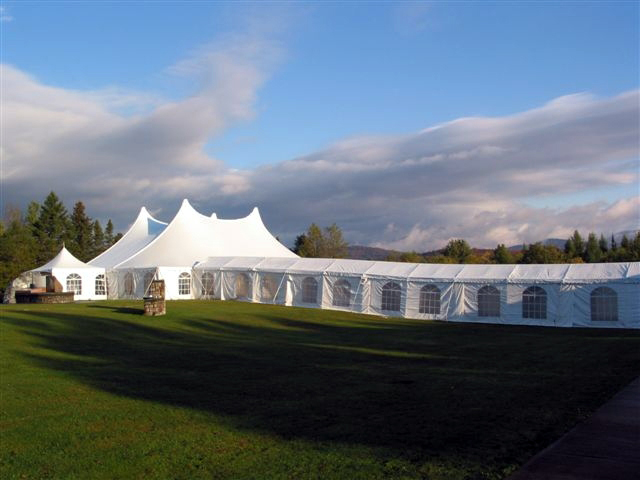 Some companies refer to Marquee tents as the type of tent that has peaks and curves with tips that are the tallest point of the tent system. We refer to those as "tension tents" which you can learn more about by clicking here. To the left, you will see an image of a tension tent that has a marquee tent attached to it. The Marquee tent is doubling as an entrance and alleyway to the main tent.
Many of our customers rely on custom tents to provide shelter for various types of venues and events. When it comes to custom tents for events, we have many options to choose from that can make your next event a memorable one. We offer clean top tents, framed tents, and even Marquee tent add-ons that can be used for many purposes. Marquee tents make a great addition to tents for weddings, marketing events, concerts, festivals, conventions and even sporting events. You can truly bring your dream wedding idea to life by choosing to rent or purchase a custom-sized event tent and marquee tent.
Take Your Wedding or Event to the Next Level With a Marquee Tent
Having a special marquee tent as an entranceway can really help bring your event tent to life. Especially if you hire a decorator who can spruce it up like the ones you see in the images below. Throughout the years, many customers have shared pictures of their Marquee tents being used in weddings and we've added some of those images below to view as a reference. As you can see, they're decorated with lights and draperies that really make the venue stand out.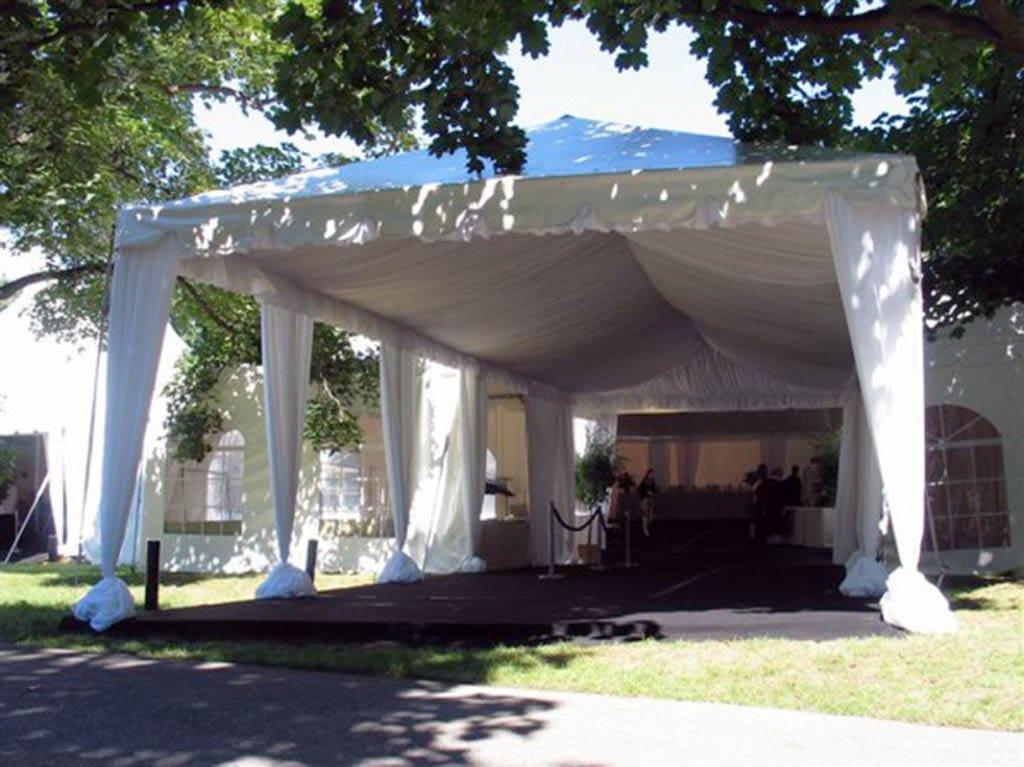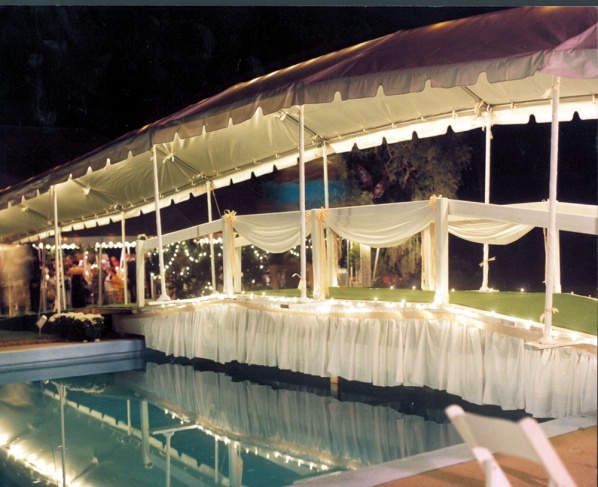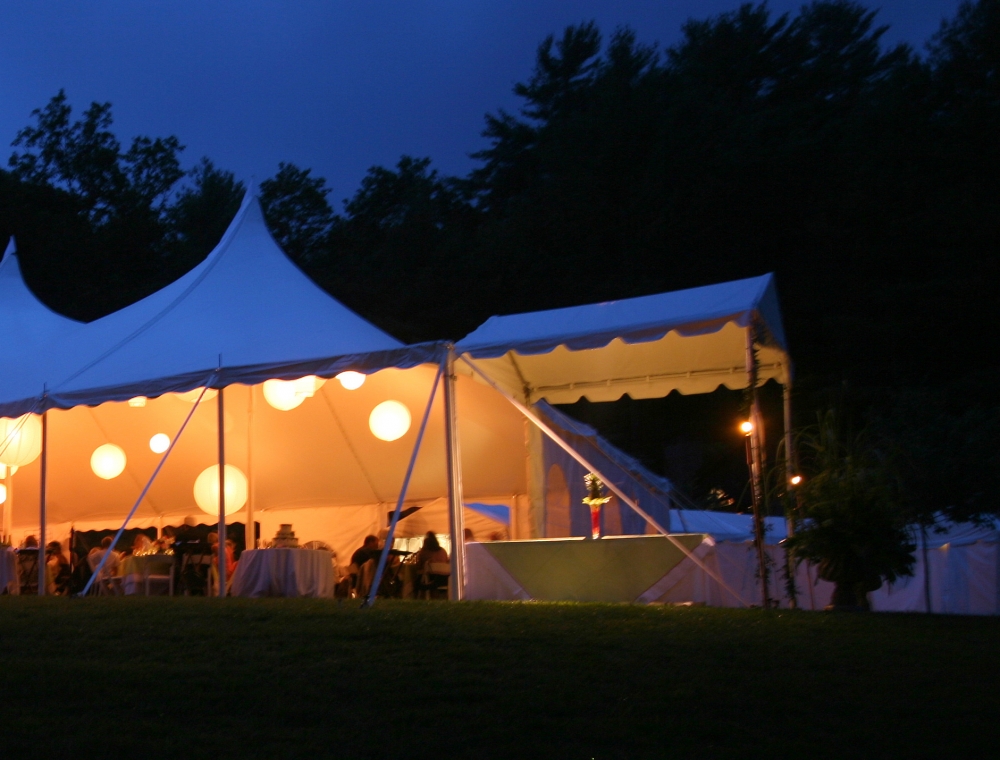 Marquee tents can be ordered in many custom shapes and sizes to meet the size requirements you need for any venue size. They can make a perfect aisle for a wedding with cover, or a grandiose entrance to the main dance floor of your next big event. Simply find a dealer on our "locate a dealer" page to start planning your big day!
Our Fiesta Marquee Tents are Modular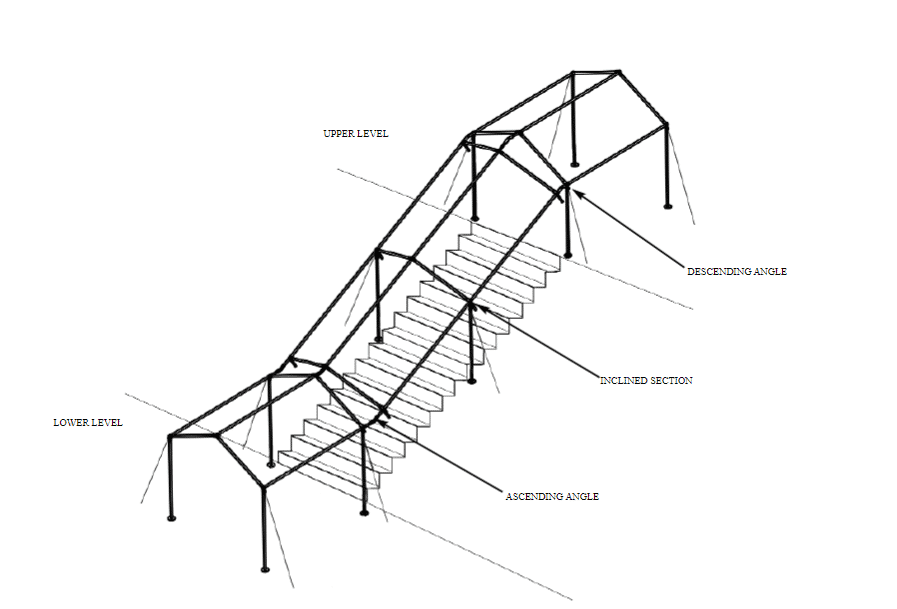 The Marquee tent products that we offer are known as the Fiesta Marquee which is completely compatible with the Fiesta Frames that we also offer. They're available in a variety of different sizes including 6′, 9′, and 10′ wide. Both the Fiesta Frame Tents and Marquees are Modular and able to be customized into different structural styles. The Fiesta Marquee tents that we offer are easy to install and made with high-quality vinyl laminated polyester treated to resist fire. Marquees can be custom-built and modular which means you can create various designs that fit the needs of your main tent structure. You can even use the Fiesta Marquee tent to provide shelter over a set of stairs if you needed to.
Custom shapes can be designed using the 45° and 90°corners and free-standing frame. This means that you can create turns and angled entrance-ways that fit your venue location. Our Fiesta Marquee Tents are easy to assemble and disassemble which can save you time and money. The Fiesta Marquee tents are equipped with 18oz translucent or Blockout vinyl which provides shade and protection against the natural elements.
Why Choose Anchor Inc?
Aside from having some of the best Marquee Tents on the market, we also have a great company culture and staff. Anchor Inc has been a leader in custom tent manufacturing for over 4 generations and we pride ourselves on providing high-quality products. Products made by Anchor Inc will outlast similar products made by our competitors because we use the best materials and hardware.
We have extensive knowledge and background with tent manufacturing and take great pride in our reputation as a manufacturer. We have unmatched product warranties on Marquee tents and any other tent that we sell which gives peace of mind to end customers. In the unlikely event that a customer has an issue with their product that requires a warranty claim, they can rest assured knowing we will be there to help. Our company staff members are passionate and efficient when it comes to shipping, processing manufacturing, and customer service. After 127 years in business, through four generations of ownership, and with 40 years of experience manufacturing high-quality innovative tent products, we are proud of our industry-leading customer service levels.