Weddings are a multi-million dollar industry that has exponentially grown over the last couple of years. Banquet halls or hotel venues are a thing of the past. The new high demand venue for weddings are tents. Yes, you read it right, tents! Not your average camping tent but, a luxurious venue that at first looks like a blank canvas that is then converted to a beautiful venue that guests will talk about for years to come. Planners and all those involved in this industry have discovered that wedding tents is the new way to coordinate a luxurious event that guests will talk about for years to come. This new innovative venue has been benefits compared to the traditional hotel or banquet hall.
Perfect for All Weather Conditions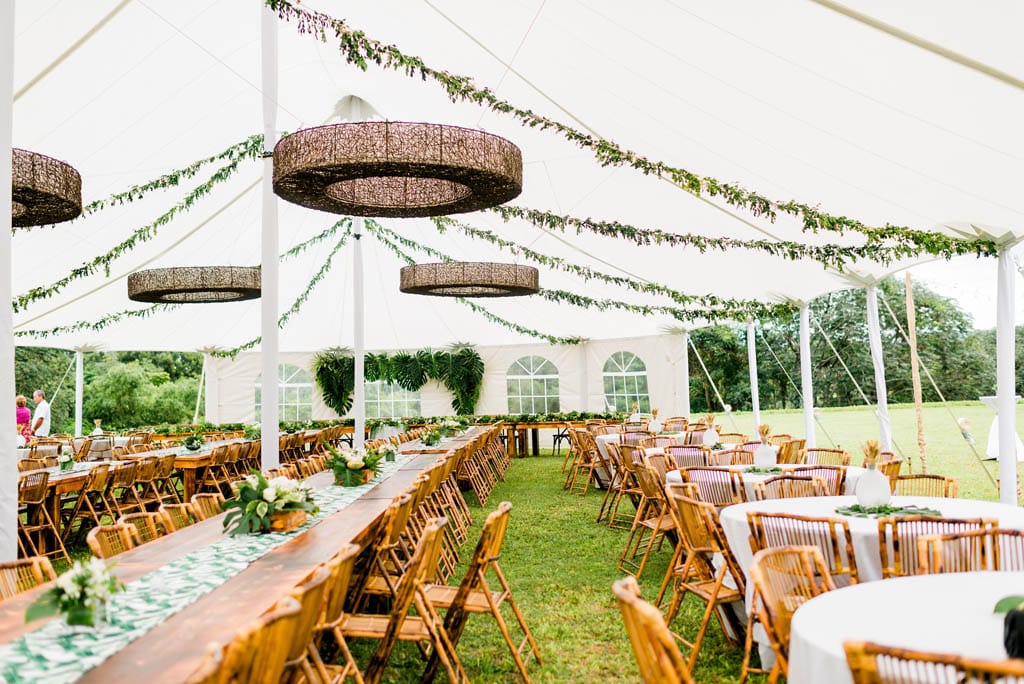 Wedding tents allow the guest to enjoy the beauty that comes with nature without compromising comfort. Anchor Industries has all types of tents that can be equipped with portable air conditioners or heaters for those states that can get a little chilly. Weather is not something you can rely on to corporate. You can see rain in June and you can even see snow in October in some states. So why take the chance of having your special day be far from perfect or ruined because of weather conditions. Provide your guest that comfort they need to enjoy themselves at your wedding by getting a tent from Anchor Industries. Because of the new features like walls and heating, you can get married outside any day of the year! Celebrate New Year's Eve wedding with a gorgeous view of the fireworks! Or a dreamy February wedding gazing upon the freshly fallen snow blanketing the venue grounds around you while you dance away in a dry and climate-controlled tent. Outdoor weddings aren't just for the summer anymore! With a tent, you can celebrate your love for nature without having to wait until June or July.
Blank Canvas
Unlike most traditional venues, a wedding tent will provide you with a blank canvas to turn into your magical fairy tale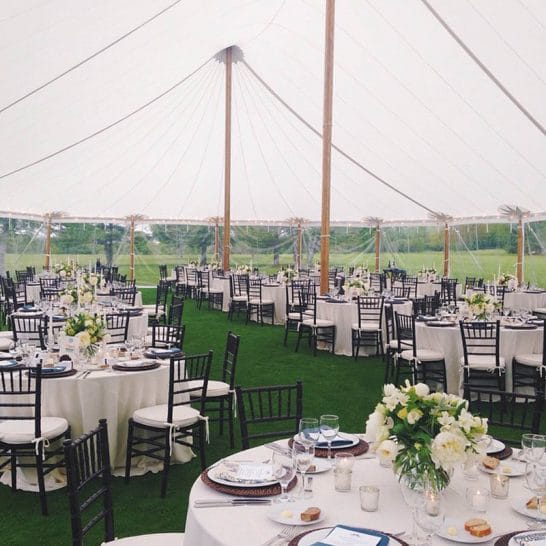 vision that you have dreamed off since your were a little girl. Hotels and banquet halls already come decorated with wallpaper and carpet that may not match with your vision. A wedding tent will allow your to decorate and style your venue completely how you envision it. Let's say that you want a winter wonderland with all white, in a tent you can use draping to make that vision a reality. This blank canvas has not limits, it can become anything that you desire. There is a large selection of tent rentals! From the traditional pole tent to frame tents, your options are limitless! If you dream of dancing under the stars, opt for a clear ceiling which will also let in a lot of natural light.
Options When Choosing Wedding Tents from Anchor Industries
Our options are designed to meet a vast range of scenarios, allowing you to choose the perfect solution for your budget and your needs. Some models incorporate modular features, allowing you to keep an inventory of components so that you can hire or setup the best wedding tents on a case by case basis. When choosing wedding tents, you will typically be looking at frame tents or tension tents. For the largest weddings, clear span structures could be ideal. You can talk to our dedicated sales team to help you find the perfect solutions for the needs of your business.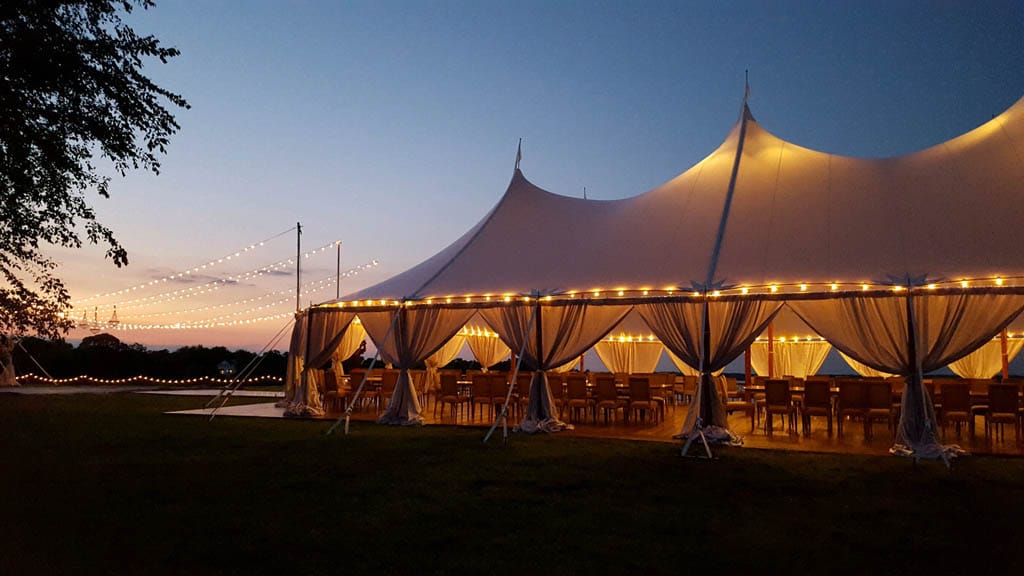 Frame tents are a popular option because they are easy to set up and don't require staking. They are versatile and are suited to virtually any ground surface, including turf. Because you don't need to worry about staking, setup is relatively quick and easy. Frame tents don't use center poles like traditional pole marquees or tension tents, which means you can maximize interior space. Anchor Industries may provide both standard and track frame tents. Navi-Trac Frame Tent Systems are highly recommended due to the versatility and simplicity that is offered. Frames can be set up with ease, and panels simply slide through a unique track system for a seamless appearance. Track systems are modular, allowing you to choose the roof and walls that you need for any project. The frame system is also used for mounting decorations and accessories, including hanging plants and lighting.
Tension tents have a more involved setup process, but the results can be highly impressive. If your looking to host a more high-end wedding that has more of a traditional and elegant look, tension tents are often recommended. The soaring canopies are a remarkable sight, and you will leave a lasting impression on your guests.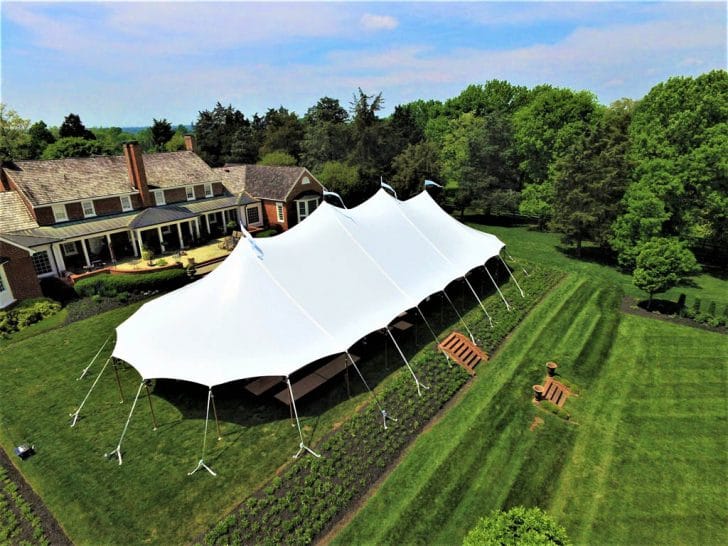 Durable Event Tents
At times, renting a tent can come with a lot of headaches the day of the event. The tent may show up torn, damaged, or even stained. This will take away from your vision. Owning your own event tent will pay itself overtime. You can ensure it is properly stored and maintained so you may use it not only for your special wedding day but for years to come for any event. Birthday parties, holiday parties, family reunions, and so much more. Your family and guests will enjoy coming back to your events for years to come with your very own event tent manufactured to perfection to last you and bring joy for a lifetime! Our representatives are looking forward to helping you choose your versatile tent for any event.