While many restaurant owners are familiar with awnings, many of them have probably never heard of pergolas. These are structures that are set up to enhance the outdoor dining experience. Made typically from wood or metal,  pergolas create shaded areas where your customers have more space to dine or host parties. Pergolas tend to differ from awnings in that they cover a larger space. They are also more open to customization meaning in many cases, you are almost creating a new eating area next to your restaurant. However, just like awnings, they are relatively simple to make and do not require elaborate permits to install.
Here are some benefits of restaurant pergolas.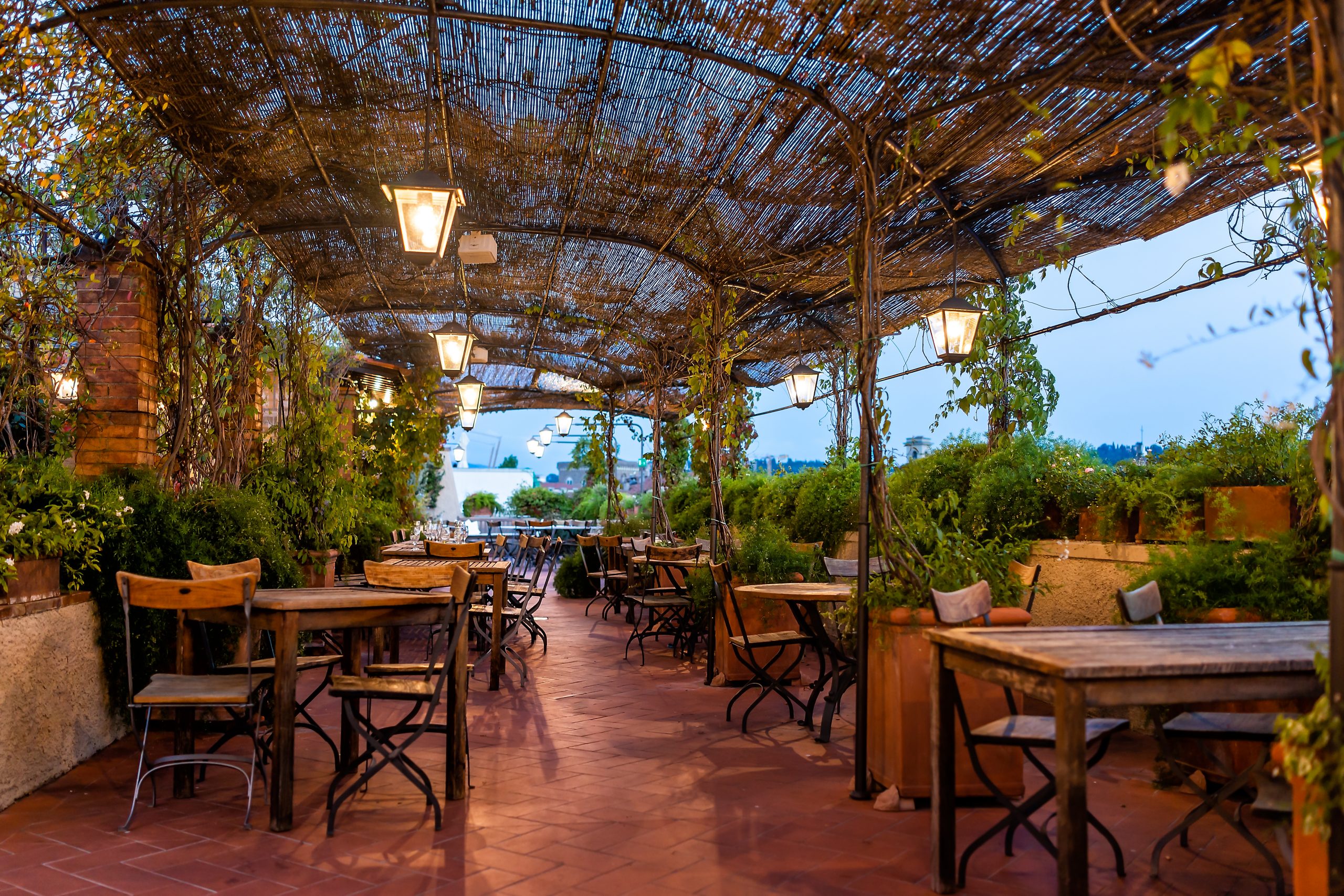 Reasons to Consider Pergolas
Pergolas are great at increasing the total floor space of your restaurant. If you have a large outdoor area, then setting up restaurant pergolas will mean more tables and more profits for your restaurant. Restaurant pergolas also allow you to give your customers a different experience. The fact that you can customize your pergolas in any way you want means that you can have a different feel in the pergola in contrast to what is in the main restaurant. This means giving your restaurant a new fresh feel for your clients. The other reason why you should consider pergolas is the fact that they offer a safer dining experience for your clients. By opening up the outdoor, you are able to ensure a well-lit, well-ventilated eating space for clients. Finally, pergolas can create unique spaces for special events. Looking to host more wedding parties, bachelor parties, and so on? You can do these in your pergola without ever interrupting business in the main restaurant.
What to Consider
Now that you are clear about the advantages of pergolas, how do you go about getting the most optimal setup possible? The first consideration is to think through the materials that you are going to use. Wood and metal are very common and each comes with a set of advantages and disadvantages. Wood is aesthetically more pleasing and lends itself to great and exotic designs. But wood needs maintenance and can sometimes be affected by the elements. In contrast, metal is stronger, unlikely to warp, and impervious to the elements. It can however be more expensive to work with and doesn't offer as wide a variety of designs as wood.
Pergola Roof
Depending on your preferences, you can choose different types of roofing styles for your pergolas. There is a wide range of fabrics, canvas, polymers, and much more. You can also have a translucent roofing material that allows a controlled amount of light by enabling your clients to dine in the sun without suffering from the sunlight. You can even create a botanical roof where special plants are weaved across the roof to provide an effective cover from the sun. Although this does not entirely protect clients from rain or snow, it offers a stunning effect and can help create an amazing dining experience.