One of the greatest changes that businesses all across America have had to face with the Covid-19 pandemic is the need for larger and safer spaces. In the past, retailers and restaurant owners could make do with cozy and tight spaces. Today, such places pose great risks to customers. As the economy opens up, many business owners have had to rethink their premises and are largely turning to tents as a quick and effective solution. Here are some of the ways in which tents for business are changing the way Americans do business.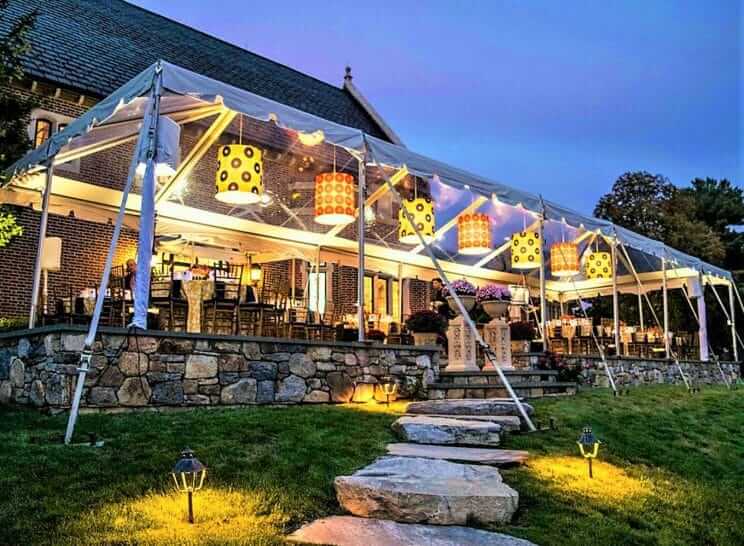 In Restaurants
One of the hardest-hit businesses in the United States in the last couple of years has been the food industry. Specifically, restaurant owners have had to resort to takeaways in order to survive. The problem with that approach is that not all restaurants lend themselves to that kind of model. There has also been the issue of staff layover as most staff become redundant with such a model. The upshot is that there is a lot of losses, manpower wastage, and much more. This does not have to be the case though. As most restaurant owners are discovering, there are ways around this problem. Extending restaurant space by using tents is a great way to create enough space for diners to eat safely while at the same time allowing your business to carry on with the same model. Done correctly, there is even a chance that one may be able to expand the sitting space in the restaurant and thus increase revenue.
In Retail Stores
Retail stores face the same problem as restaurants when it comes to COVID-19 restrictions. People shy away from traditional retail shops due to fears of infection. While many retail stores resorted to online sales, this is not easy for all retailers to adopt. Some business models, such as those dealing with heavy and non-convectional products have struggled to adopt the online retail model. Those retailers dealing with niche groups have also struggled as their adoption of online techniques has been slow. The result is losses as well as layoffs in such stores. However, through tents for retail stores, these business owners are able to carry on without any problems. Retailers are using tents to expand their premises into parking lots and other spaces, thus creating safe shopping spaces for their clients. Moving some of their business outside also means better ventilation, better lighting, and all-around safer spaces.
For Medical Centers
For the last couple of months, medical centers have been the epicenters of the COVID-19 crisis. With many patients coming for testing and treatment, medical facilities have struggled with space issues. Fortunately, many such facilities are discovering that tents are a great way to solve this problem. Using tents, they are able to create isolation areas, testing areas, triage areas, and so on.