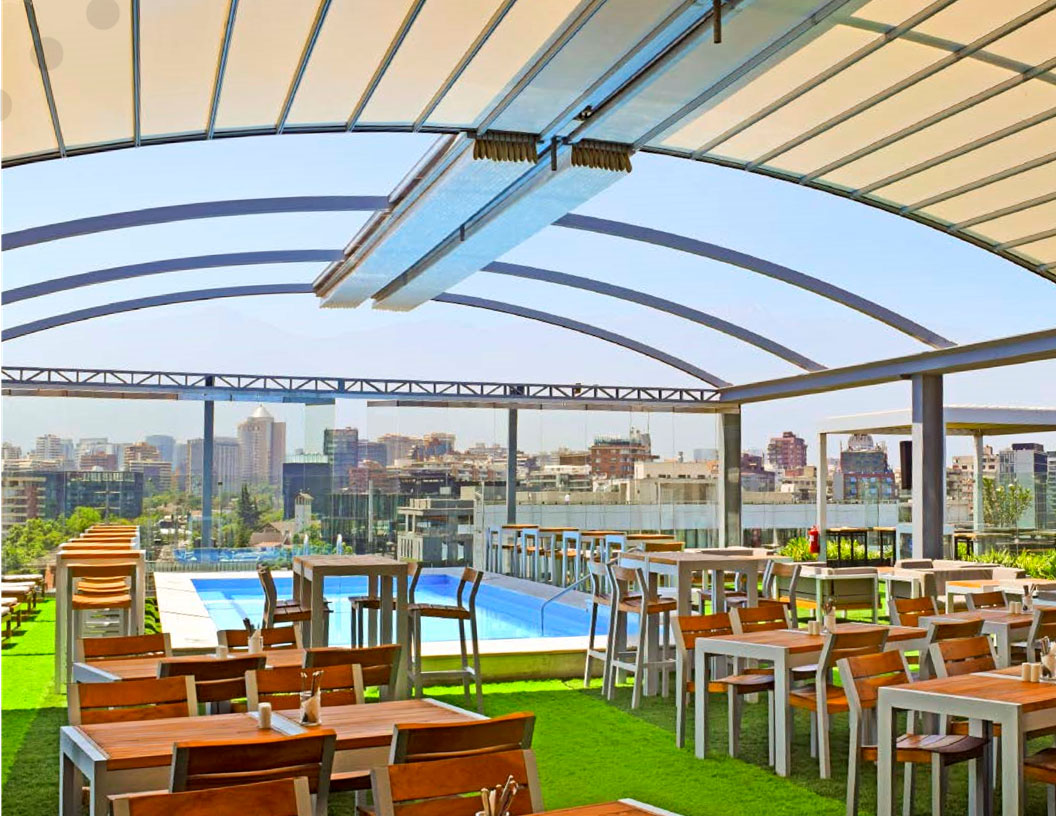 Pergodom Plus
With three sizes available, the Pergodom Plus can cover up to 1380sq/ft of your outdoor space. The Pergodom Plus is a dome-shaped retractable roof pergola that is entirely made of aluminum profiles and steel hardware. This type of pergola features a translucent top, which allows natural sunlight to enter without sacrificing privacy or protection against the rain and wind. The slanted design of Pergodom Plus allows rain to travel to the side gutters. Excess water is then drained through the posts to the ground, allowing for easy drainage and collection of rainwater. With the Pergodom Plus, you get access to a variety of specifications and installation options that enhance the functionality of your retractable roof.
It is a versatile option to cover greenhouses, pathways, skylights, swimming pools, large terraces, and other spaces that do not need a center post. If you are a homeowner, event organizer, restaurant owner or simply an individual who is looking to enhance their outdoor venue with a unique retractable roof, the Pergodom Plus makes it the ideal roofing solution for your outdoor venue needs due to its elegant, functional and weatherproof design.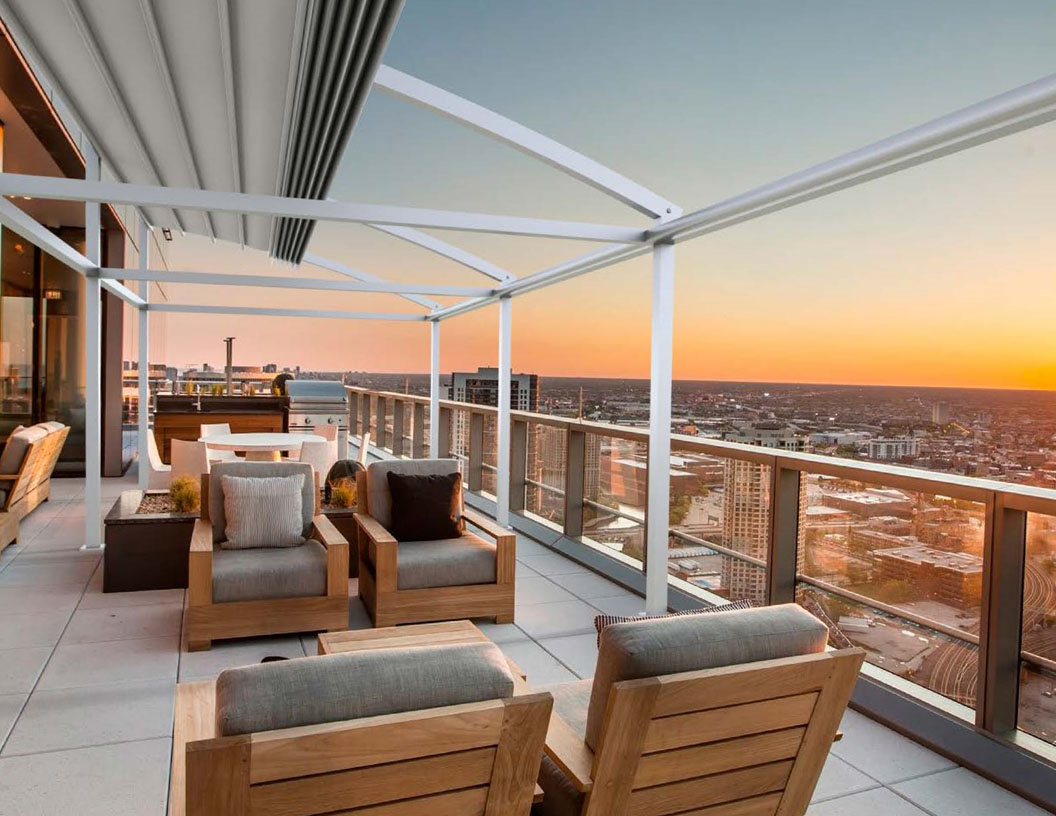 Pergodom Plus Features and Benefits:
Structure made of 6063-T6 aluminum profiles
 Powder coated, Semi-gloss finish
 Stainless steel hardware and fasteners
 Slope 25% by default
 Can cover up to 1380 sq/ft
RTS double transmission torque motor
 Cell phone operation of motors & lights
(optional)
 Wind / Rain sensors (optional)
 All our products are ¨ALL SEASONS¨*
*with certain exceptions depending on regions
If you have any questions about ordering our Event Series, feel free to contact us today.
Pergodom Plus Avaialble Sizes:
Single Bay | Width: Max. 16'4" | Length: Max. 31'2"

Double Bay | Width: Max. 29'6" | Length: Max. 31'2"

Triple Bay | Width: Max. 44'3" | Length: Max. 31'2"
Gallery