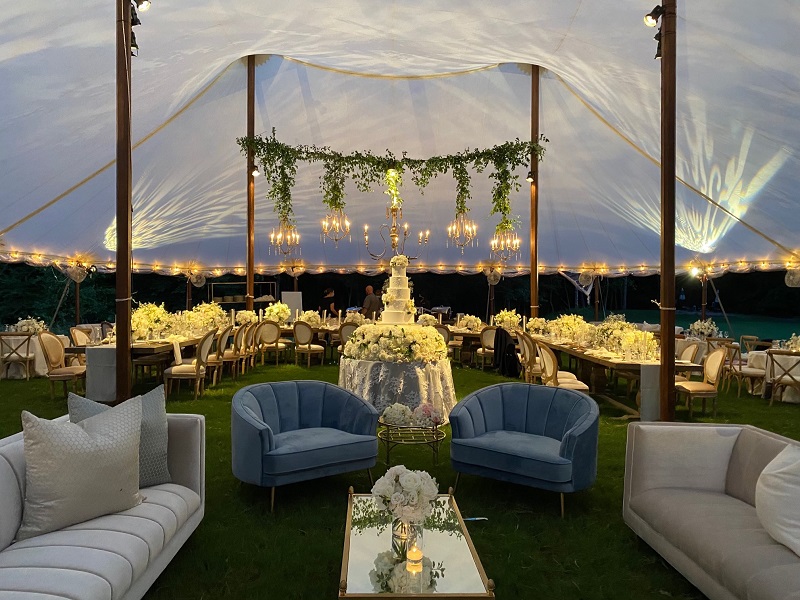 SAILCLOTH TENTS
Are you looking for high quality sailcloth tents with a unique luminous appearance for an upcoming event? Look no further than Anchor Industries as we are reliable supplier of sailcloth tents that are not only beautiful but also durable. For outdoor weddings, ceremonies, and other celebrations, sheer top sailcloth tents are increasingly becoming the industry standard.
Our sailcloth tents are more than just tents for great weather. During the day, the translucent, luminous cloth of our sailcloth tent sparkles. At night, its luminous beauty radiates in its surroundings. In bad weather, our sailcloth tents provide great protection and security for your guests and belongings so you can host your event with ease. Known for our intelligent engineering and quality skills, you can have greater peace of mind when you use our sailcloth tents. The breakthrough WeatherShield wall attachment system, which has a patent pending, removes the gaps that allow rain and wind to enter without the use of a valance or any other visible disruption to the clean, acute catenary eave line. Our sailcloth tents set the tone for radiant splendor and unrivaled weather protection.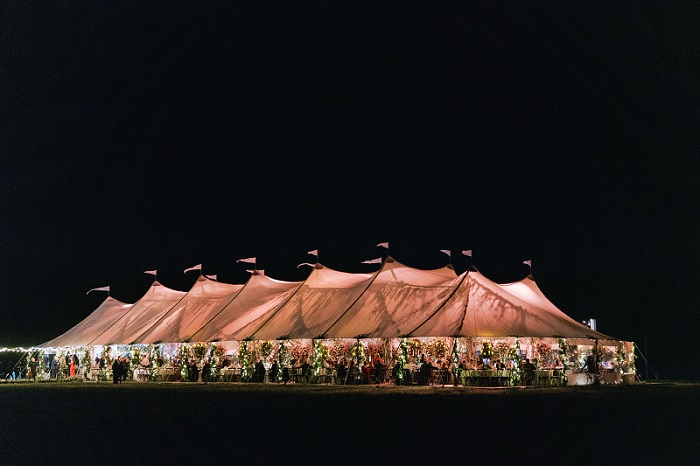 Sailcloth Tents Features and Benefits
Provide greater protection and security
Made with luminous fabric that glows in the dark
WeatherShield wall attachment system that prevents rain and wind from entering
Clean appearance without visible disruption to its exterior
A combination of high quality materials and intelligent design
If you have any questions about ordering our sailcloth tents, feel free to contact us today.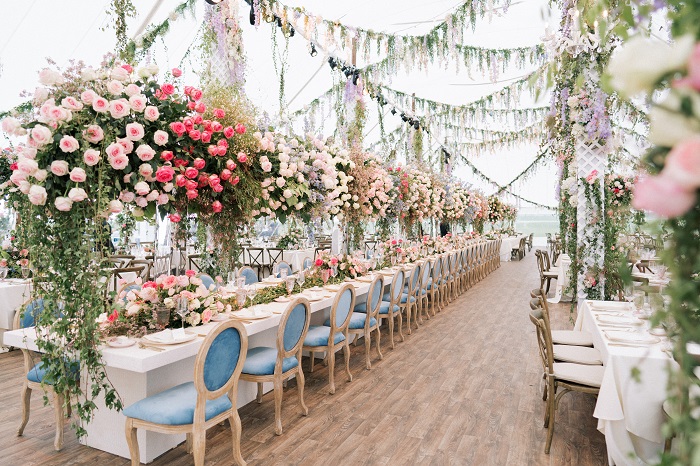 Aurora
Anchor raised the bar with Aurora, a sheer top tension tent that positively glows. The 32' wide single pole expandable Aurora is the newest offering in Anchor's sheer top line-up, which also includes Auroras in widths of 45' and 59' (twin pole expandable). Aurora marries the essence of the sailcloth tent's appeal with renowned quality and engineering expertise. The result is enhanced protection and security that give a rental company peace of mind and ecstatic clients. Leg spacing is 10' and aluminum or wooden side pole packages are available.