Tents come in various shapes and sizes. There is always one tent for rent to consider if you are hosting an event, regardless if it is a wedding, birthday, or community affair. When thinking of renting one, there are a few factors that can impact the decision. In order to help you come up with the best choice, you need to ask yourself the following.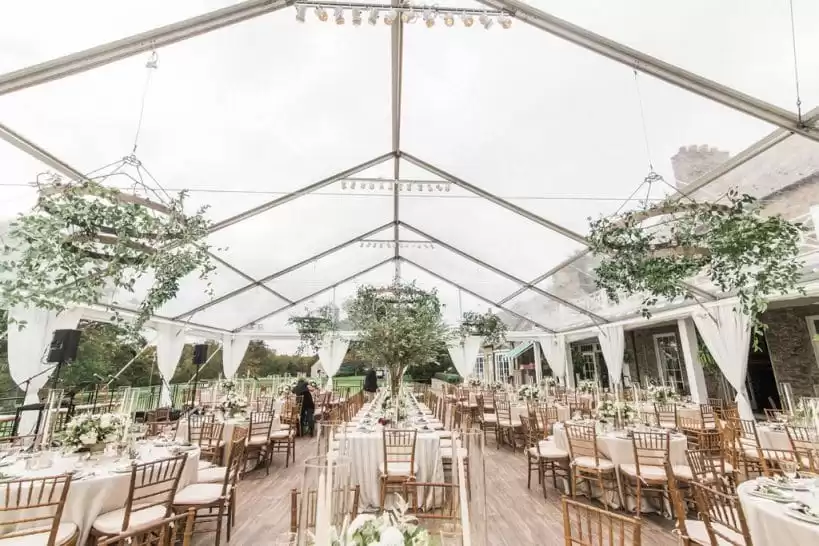 # 1 – "What Kind of Seating Will I Need?"
The entire seat plan affects the decision since you have to consider how many tables are needed in the room, and if you will be putting up a dance floor, a stage, or a buffet area. This setup divides the room, and when making that division, you need to take into account the extra room needed to move around and enjoy the occasion. You must consider the comfort of your guests at all times.
# 2 – "What Kind of Lighting Does the Occasion Call For?"
This is a crucial question to ask if you are hosting an outdoor party at night. The reason why you must ask this with your tent rental is the fact that you might want to ask the same company if their tents come with lighting options when you rent them. This is very important most especially if you do not want to be dealing with a lot of service providers with just one outdoor event coming. If you are renting frame tents for special events, you may want to consider using string lights for that warm look.
# 3 – "How Many Guests Am I Expecting?"
This is one thing your professional company wants to know when you are renting a tent from them. The number of people you expect will dictate the size of the tent that you will rent. You can calculate the tent size just by using your guest list. As a general rule, a 100-square foot of area can accommodate eight guests. If you are using long tables, it can take 80 square feet for every eight guests. On the average, you will need 15,000 square feet of area if you are expecting 150 guests.
# 4 – "Is Temperature Control Necessary?"
You are lucky if you are hosting an event during months when the temperature is perfect, but if it is to be held at other times, then you have to consider asking yourself this. Portable air conditioners are needed during warmer months, and in that case, walled tents are a great investment for the occasion. Portable heaters, on the other hand, suit colder months, instead. Ask the tent rental company if they have such units coming with your rental.
# 5 – "Do I Need Other Special Features?"
Gone are the days when you see plain, white canopy tents for rent. Rental companies and tent manufacturers understand the ever-changing requirements of customers, and with those things in mind, they have already added some special features that make the event even more memorable. Colored tents are popular, and clear span structures are also being offered.
Above all these questions, you need to consider your guest's comfort at all times. Location matters as well. When you put all these together, then you are about ready to rent the perfect tent that goes with the occasion.