Weddings are blissful events that celebrate the bonds of holy matrimony. Outdoor nuptials also unite families in rejoicing in your happiness and that of your bride or groom to be. With this in mind, you need durable, sturdy and aesthetically-pleasing wedding tents from the best in the business. At Anchor Industries, Inc, we specialize in high-quality wedding tents that truly add class and style to any themed wedding. This includes Pole Tents, which are perfect for any sized wedding and features the following:
Elegant designs that accentuate any wedding theme or décor.
All-Purpose Canopy made from 14 oz. of block out vinyl for protection against harmful UV rays, gusty winds, and inclement weather.
Pole tents are easier to set up than frame or tension tents. They also work great for smaller weddings and are ideal for outdoor picnics, festivals, and social – business gatherings.
Tension Tents for Outdoor Nuptials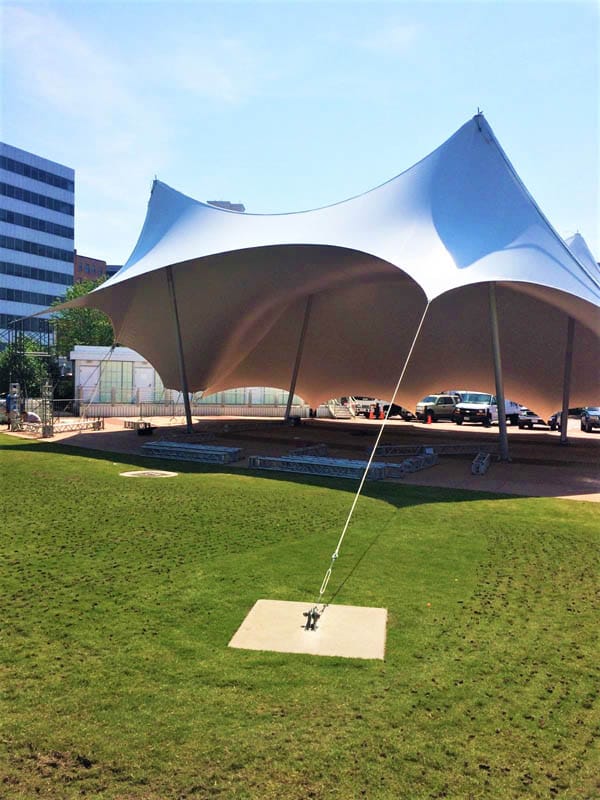 Tension Tents are perfect for extravagant outdoor weddings. With unparalleled beauty, these units showcase sailcloth peaks and eves for captivating and compelling visuals. If planning a gala event, consider the Century tension tent – a cornerstone product at Anchor that continues to receive stellar industry ratings and customer reviews. With large, engineered canopies that are manufactured in a myriad of sizes – you get superb tents that are trendy, glamorous and fashionable for any wedding or social party.
These tents also feature lofty ceilings, high-peaks, and spacious interiors for wedding receptions and catering. With the strong visual appeal, Tension Tents can be the focal points for your outdoor wedding receptions with live entertainment. As always, these tents guarantee spacious interiors for the newlywed's first dance, as well as ample leg room and mobility for all guests and attendees.
The Aurora Tent for your Weddings
Anchor's Aurora tent should also be on the top of your wedding tent list. This beautifully designed canopy features high-quality materials and is synonymous with unsurpassed engineering. With translucent, luminous fabrics that accentuate your wedding – day or night, this tent adds true sophistication with guaranteed protection and security. In fact, Anchor features the WeatherShield wall on this tent, which is perfect for fending off gusty winds and rain. With gorgeous styles and eye-catching visuals, the Aurora protects your wedding and guests from all weather elements in true style and comfort.
Frame Tents for Weddings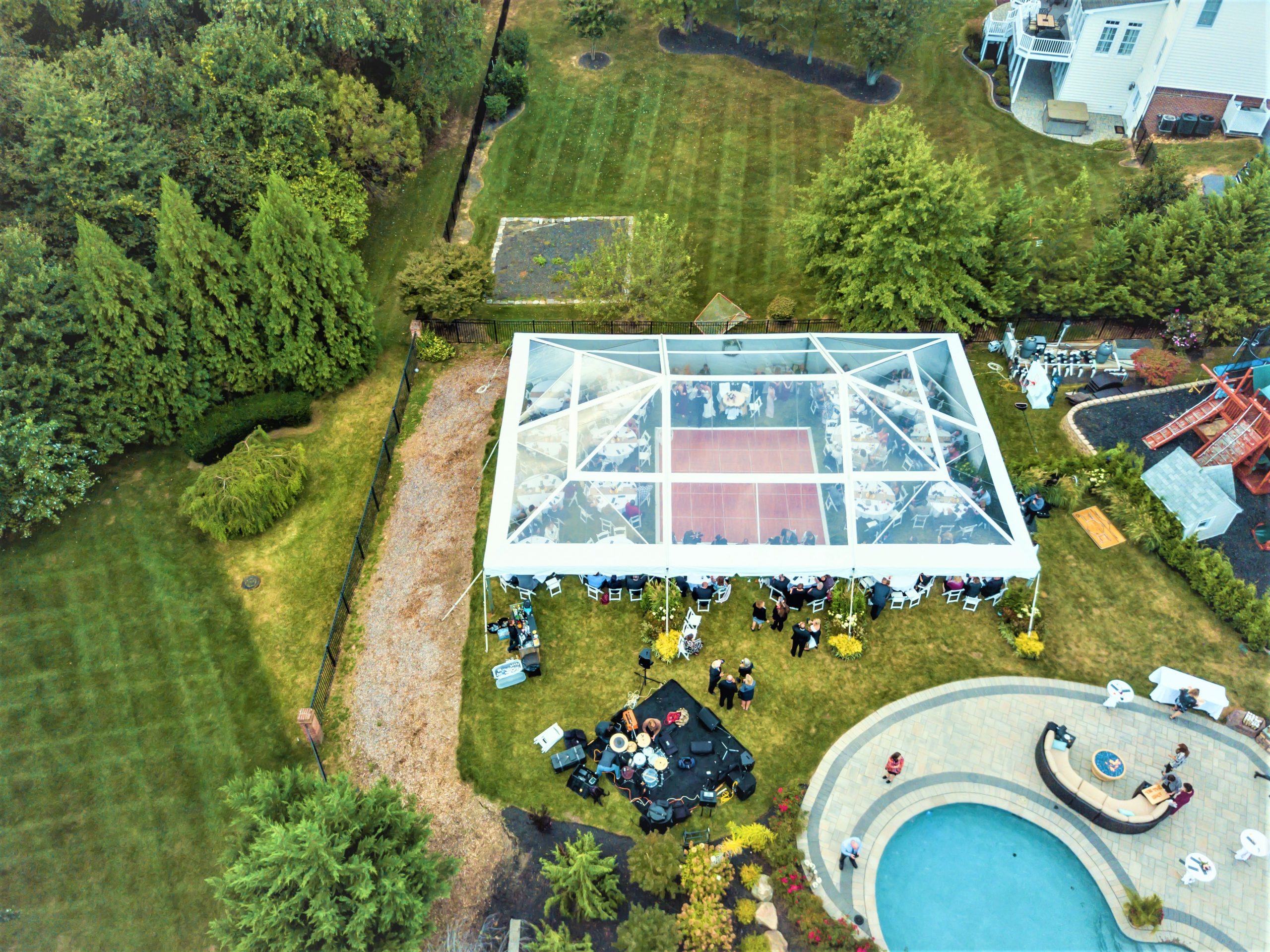 As your seasoned and reputable wedding tent manufacturer, we are proud to showcase a versatile and durable frame tents. These units do not rely on staking for their structures. They are also the go-to tent for surfaces like concrete, decks or pavement. These units also do not have center poles like pole and tension nets. This means there are never any obstacles that hinder your wedding guests' views. With open and airy interiors, Frame tents are perfect for wedding decorations and customizable across the board.
At Anchor Industries, we feature a wide array of frame tents for outdoor weddings, receptions, corporate gatherings, social functions, and family or neighborhood events. This includes the popular Fiesta Frame Tent which features interchangeable components. The Fiesta Frame Tent is ideal for having all your events under one roof. Like other Anchor Tents, this one is weather-resistant and designed to keep your wedding guests cool and comfortable. Here are some more essentials of this popular wedding tent selection:
Fiesta Frame Tent tops are made of mildew-resistant and flame-retardant materials for longevity and safety.
These units feature vinyl-laminated fabrics that are easy to clean, maintain and look great.
Installation is also easy and this tent should be a part of your wedding or event hosting inventory.
The Anchor Experience
Anchor Industries is one of – if not – the best wedding tent manufacturers in the nation today. We pride ourselves on manufacturing high-quality wedding tents that are fully inspected and must pass stringent quality control tests and criteria. One phone call, e-mail, or visit to our website is all you need to explore the latest in trendy, safe and cost-effective wedding and event tents today.
For more information on lavish and elegant wedding tents, simply contact us today or visit our website.