Adding a cover to your patio is a fantastic way to get more from your outdoor space. Patio covers not only increase the utility of your patio but also help to improve the aesthetics of your outdoor space. For example, by keeping out sunshine and rain, the patio covers make it possible for you to use your outdoor space all year round. Homeowners have also discovered that adding a patio cover to their outdoor space can also help to increase the value of their homes. With this in mind, here are some great options when it comes to patio covers.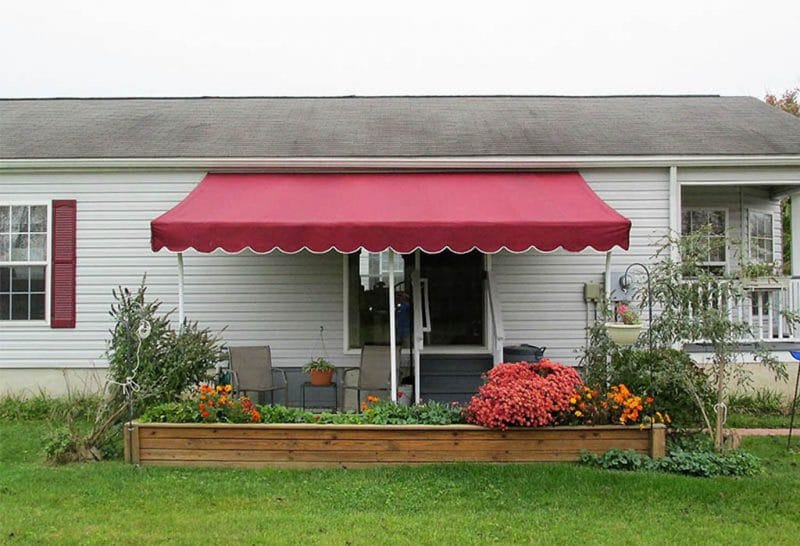 Things to Consider
Before we delve into the actual covers, it is important to consider a number of factors before settling on an outdoor cover design. The primary factor of course is how you would like to use your outdoor space. If you envision your outdoor space as an area for relaxing and enjoying the sun, the type of cover that you choose may be different from what you may choose if you are envisioning a near-enclosed living space, possibly with an outdoor kitchen. The space that is available as well as the design of your house may play a part in determining the type of patio cover that you select. Finally, your budget also matters, not just in the design of the patio cover and also in the material that you use.
Modern Designs
This design typically features straight angular lines with the cover extending all across the outdoor space. A clever way to improve on this design is to use breathable materials on the roof. These serve two purposes namely allowing some sunlight to filter through as well as enhancing air circulation. The fact that the frame is made of string materials means that this patio cover can be used all year round.
Farmhouse Style
Here, the patio cover designs follow the raised and triangular rooftop designs of a farmhouse. For added beauty, the patio cover can be built with beams that run across the inside of the cover as would feature in a farmhouse or a barn. The great thing about the farmhouse design is that accessories can be added to make your time on the patio more comfortable. For example, you could consider adding fans on the cover beams to make summer days a lot cooler. Depending on the material that you use on the cover, this type of patio cover allows for all-year use of your outdoor space.
Permanent Umbrellas
These are a great option when you do not have a lot of space or you simply wish to have a minimalist theme in your outdoors. These permanent umbrellas feature a single steel support frame with smaller beams radiating out at the top. A cover is then stretched over the radiating stems, ensuring that a significant area under the umbrella is shaded. Given the fact that it used only a single frame for support, the permanent umbrella design is highly space-efficient. You then get a choice of cover material, meaning you can use a cover that allows some sunlight to filter in or one that completely keeps the sun rays out. Permanent umbrellas are especially popular for poolside spaces, allowing you to enjoy some shade without leaving the pool area.