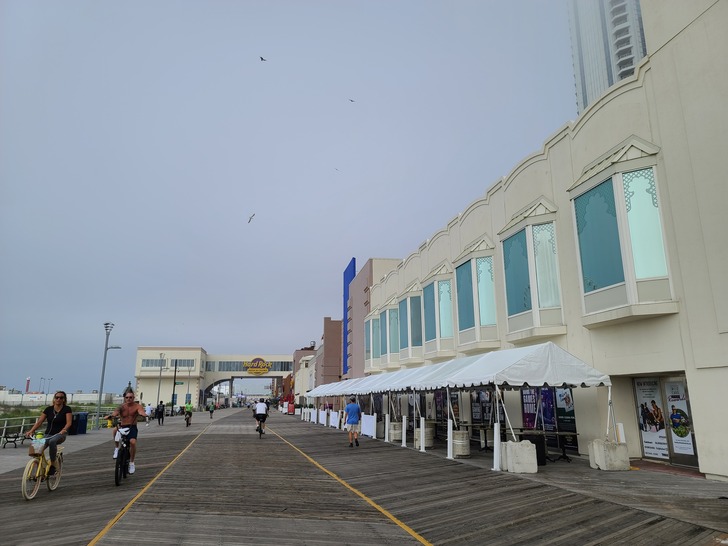 Fiesta® Marquee
Perfect for creating dramatic entryways, the Fiesta® Marquee protects entrances, exits, walkways, and even stairways from unwanted weather conditions. Constructed with vinyl laminated polyester material that is resistant to mildew, fire, and leakage, you can have peace of mind when it comes to safety.
The Fiesta® Marquee is versatile and adapts to most situations, featuring both 45-degree and 90-degree turns. This makes the Fiesta® Marquee ideal for rental companies. In addition, the Fiesta® Marquee is extremely easy to install, with end cables that detach easily for a quick extension. With the Fiesta® Marquee, you can easily create solutions in L shapes for your events.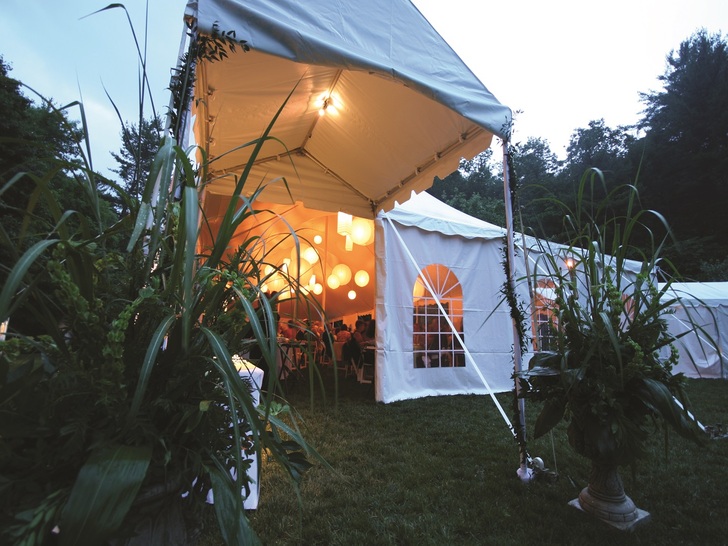 Fiesta® Marquee Features and Benefits:
Modular design – Standard 10′ width, unlimited lengths
Free-standing Marquee adapts to any situation with ease
18 oz. blockout or 18 oz. translucent vinyl laminated polyester fabrics manufactured to resist fire, fading, mildew, and leakage
Velcro end gable panels detach easily for quick expandability
Parts compatible with Fiesta Frame
Complete units come with guys and stakes
Custom sizes are available
Guys included with tops
If you have any questions about ordering our Fiesta® Marquee, feel free to contact us today.
Fiesta® Marquee Widths:
6' wide

9' wide

10' wide

45˚ Corner Marquee

90˚ Corner Marquee

Stair Step Marquee
Gallery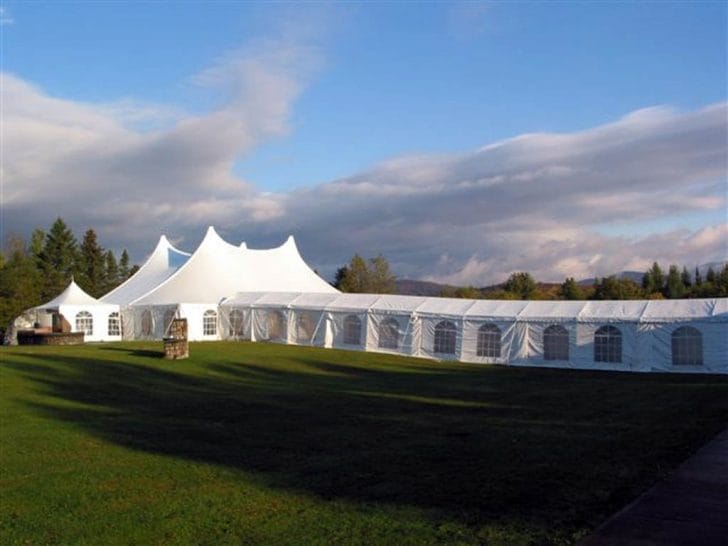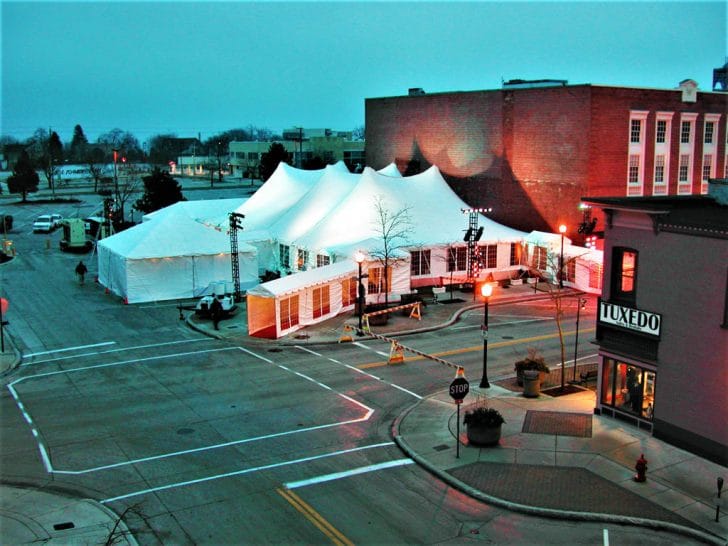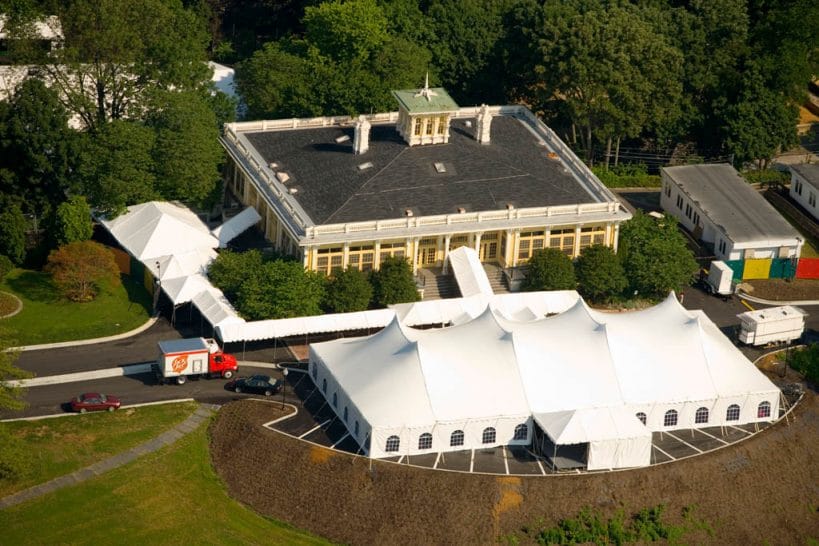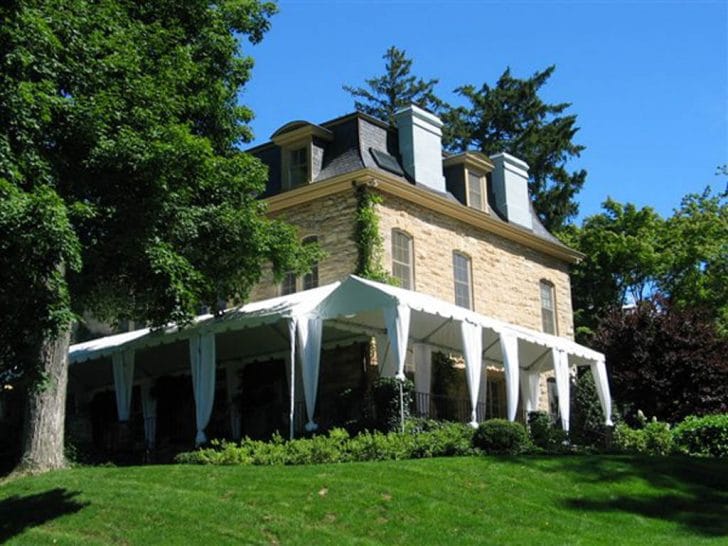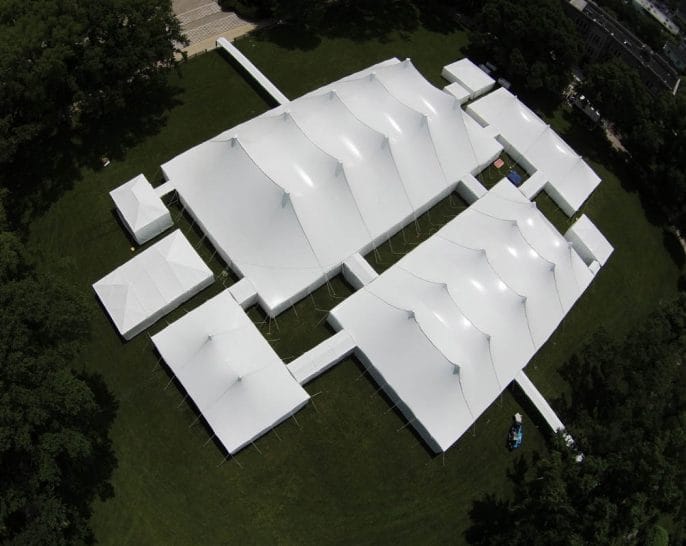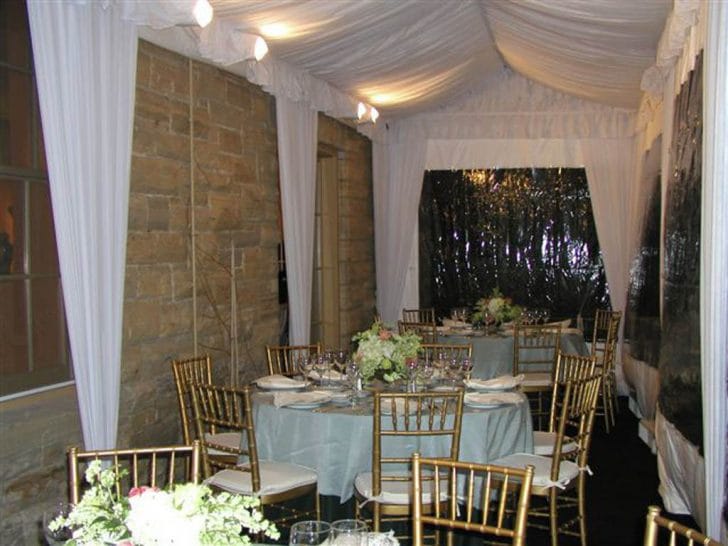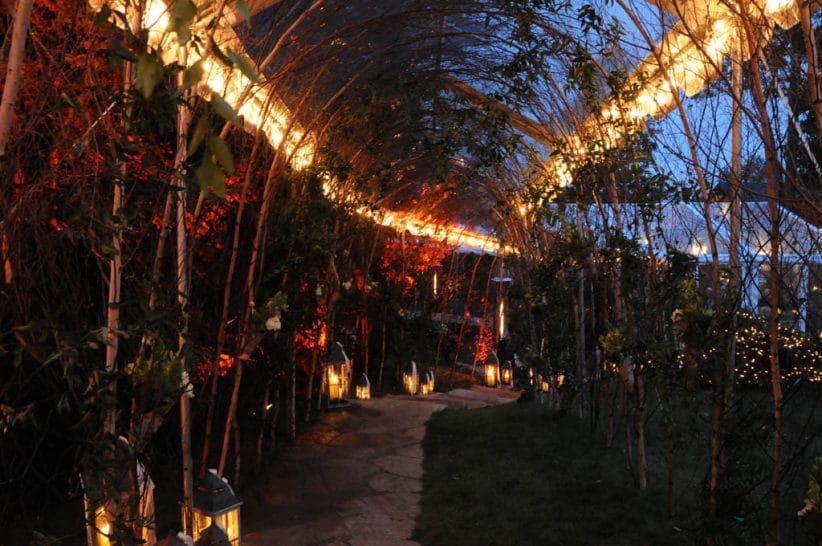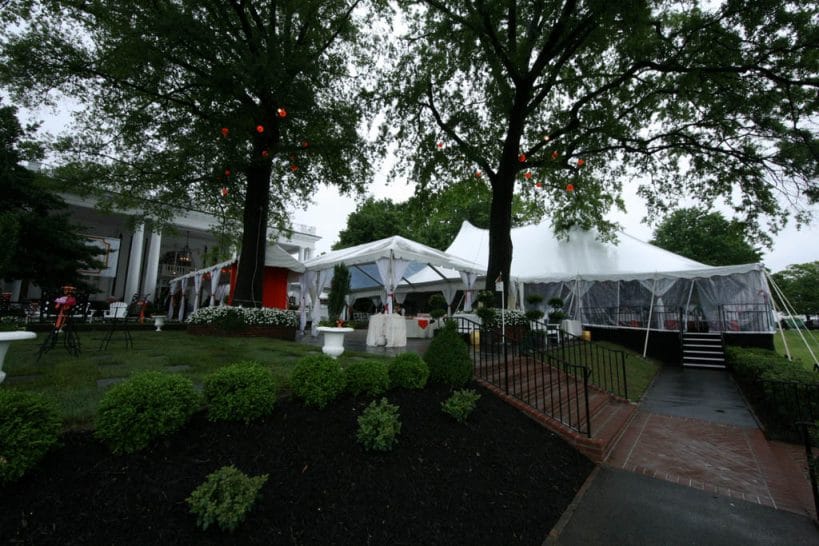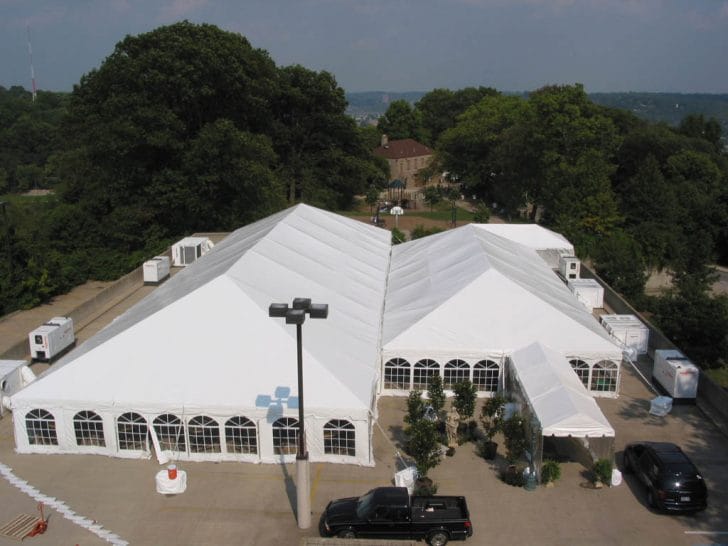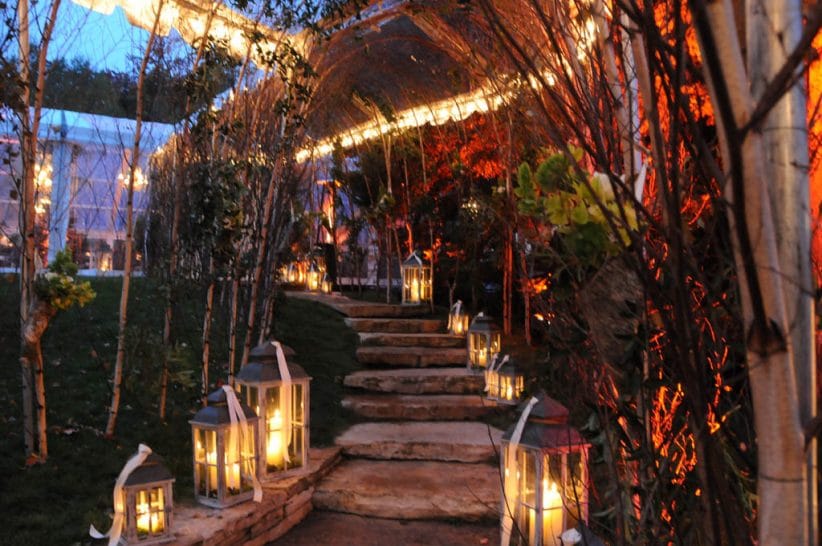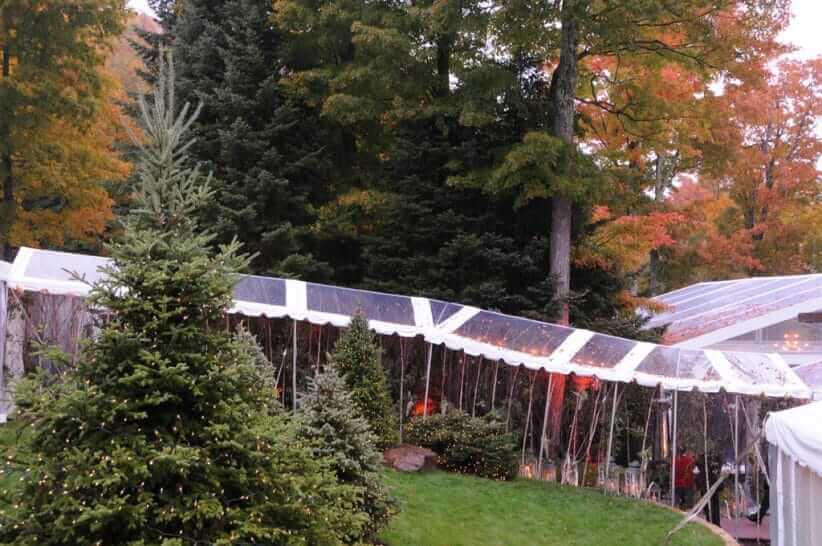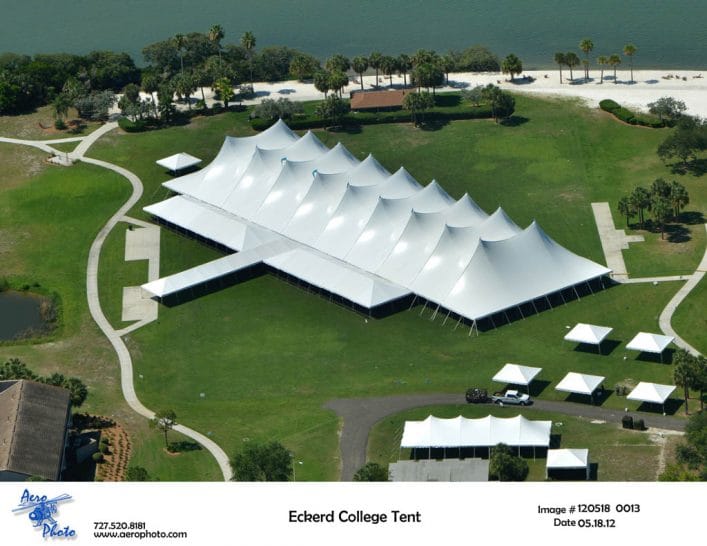 Fiesta® Marquee INSTALLATION INSTRUCTIONS