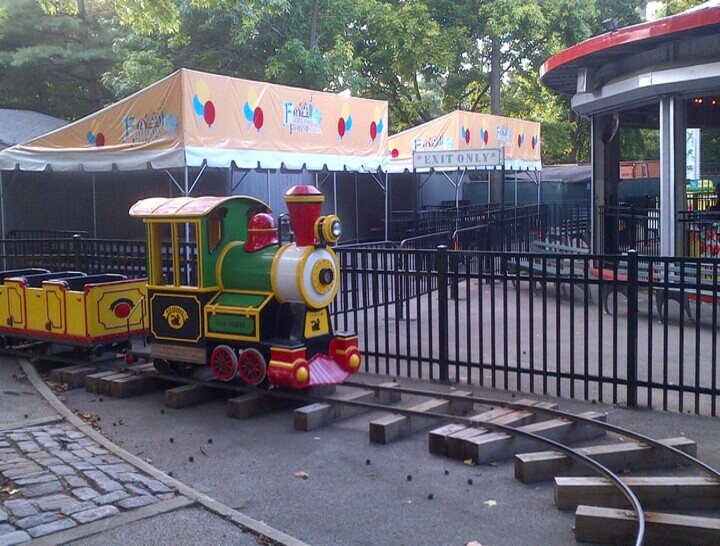 Fiesta® Pavilion
The Fiesta® Pavilion serves as an elegant shelter for outdoor events, perfect for use alongside sales booths, swimming pools, patios, decks, and others alike. When inclement weather approaches, guests can seek shelter and comfort in the Fiesta® Pavilion. With 3 different pavilion widths you can choose from, there is sure to be one that is of the perfect size to generously accommodate your guests.
Both decorative and functional, the self-supporting Fiesta® Pavilion adjoins with virtually any house or buildings. It is also thoughtfully designed to have a gentle negative incline so that water runs from the building to reduce the build-up of water during a heavy downpour.
In addition, the Fiesta® Pavilion is easy to assemble. Tops are shipped in storage bags accompanied by all of their parts as well as assembly instructions. The Fiesta® Pavilion is made of flame-retardant and flame-resistant vinyl laminated polyester fabric, so there is no need to worry about fire safety concerns. A variety of color options for the Fiesta® Pavilion are available for you to choose from. Call us today for a custom quote on pavilions that are projected to be over 14′.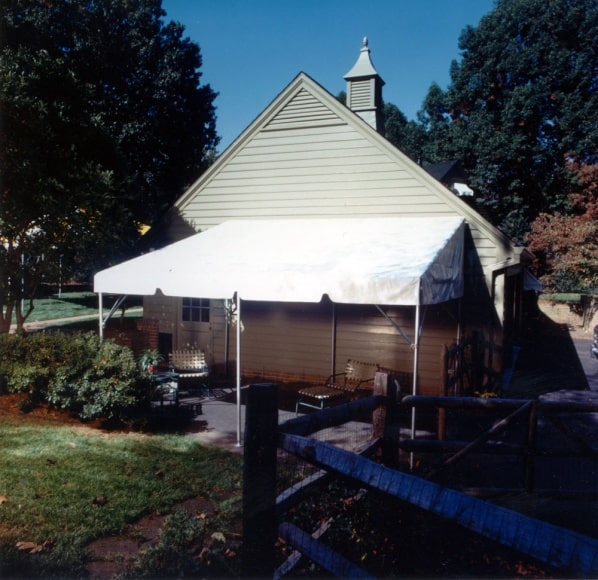 Fiesta® Pavilion Features and Benefits
Cover your gathering in style

Adjoins with any house or building

Expandable in increments of 7′ 6″

Vinyl laminated polyester fabrics are manufactured to resist fire, fading, mildew, and leakage

Versatile & self-supporting

Variety of colors available

Variety of custom color options available
If you have any questions about ordering our Fiesta® Pavilion, feel free to contact us today.
Fiesta Pavilion Widths:
10'x 15' - Pitch 2'10"

12' x 15' - Pitch 3'4"

14' x 15' - Pitch 3'11"
Gallery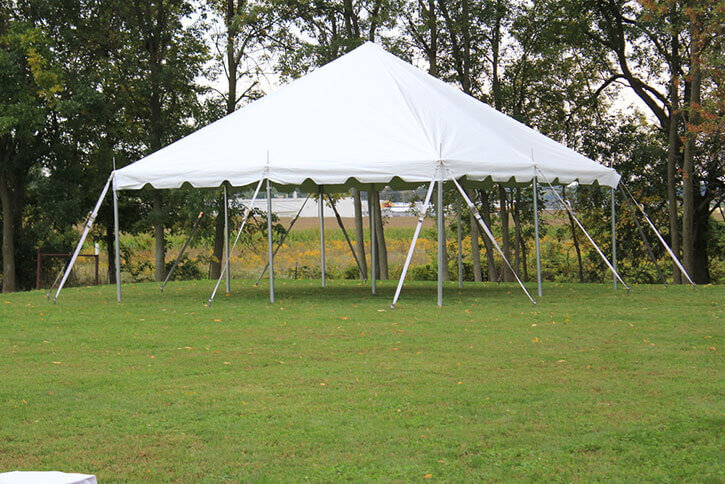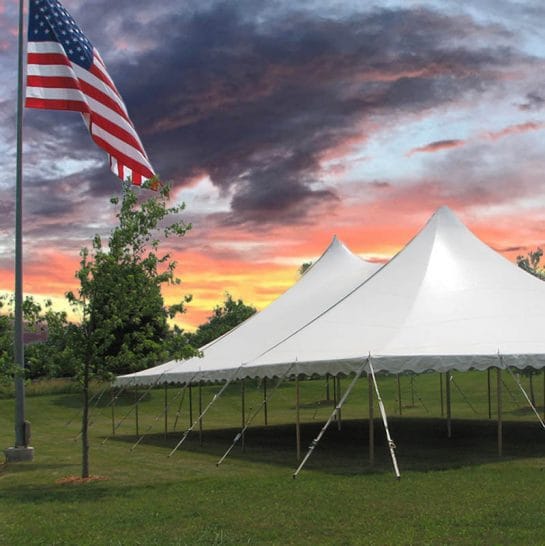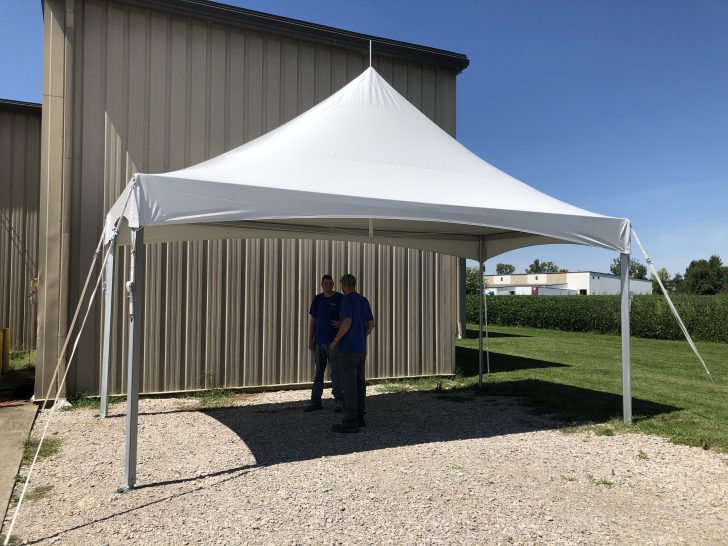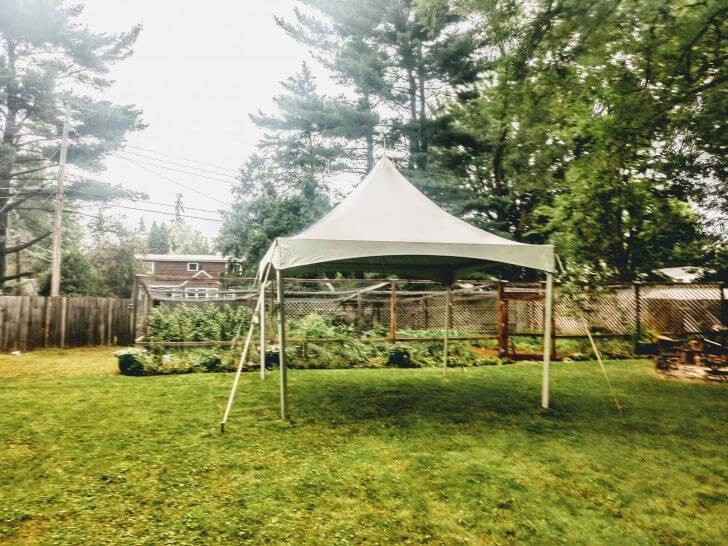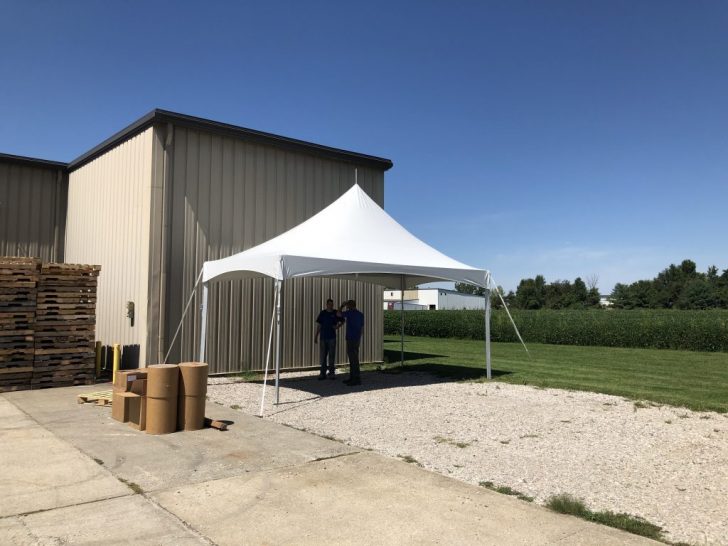 FIESTA® PAVILION INSTALLATION INSTRUCTIONS