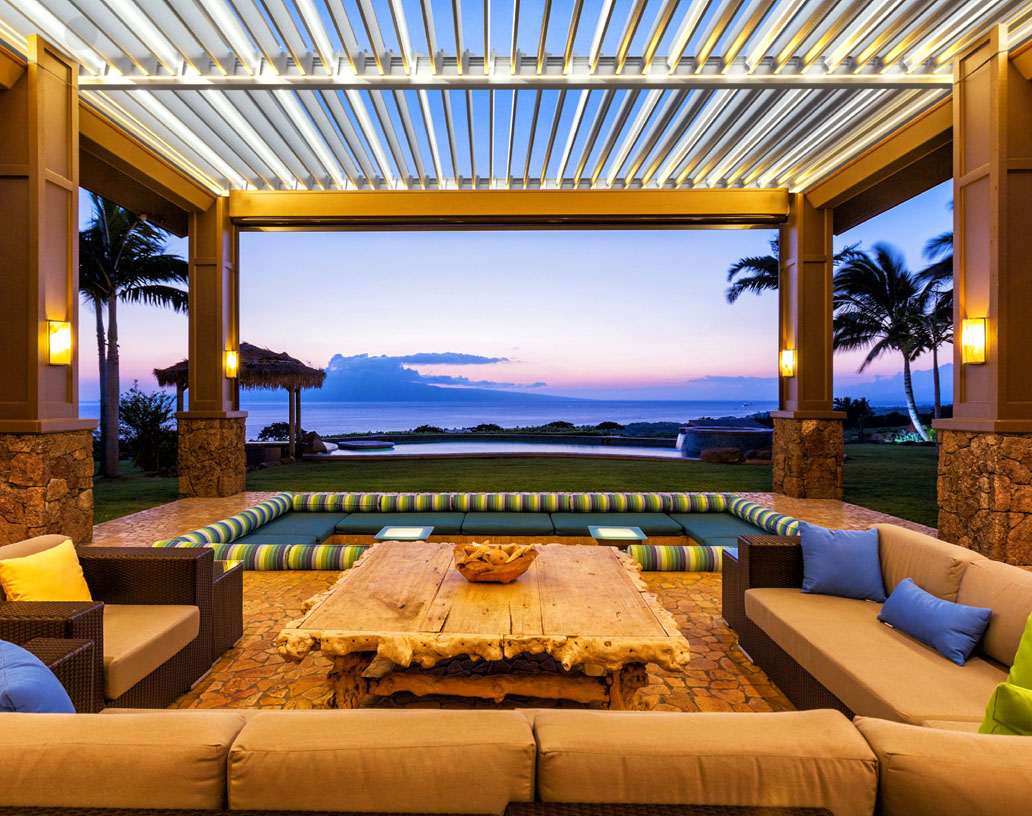 Pergolam
The Pergolam is available in three sizes: single bay, double bay, and quad bay (maximum width of 14'9″ to 29'6″) and can shade up to 527sq/ft of outdoor area. This pergola features 10-inch-wide slats (when opened), stainless steel hardware, powder-coated aluminum profiles, durable nylon, and no visible screws and cables. Designed to provide a sense of openness, Pergolam allows natural light and breeze to pass through. Thanks to the HERMETIC features, the magnetic bar can remain detached from the fabric to prevent the passage of water and light. Last but not least, individuals can choose between a continuous and step-by-step rotation system of 0°, 50°, 100°, and 150°. This not only creates a cooling impact for your outdoor space, but it can also weatherproof the venue against weather elements.
It is a versatile option to cover many outdoor spaces such as pathways, patios, decks, terraces or other spaces. With it's elegant, useful, and weatherproof design, the Pergolam is the ideal roofing option for your outdoor roofing needs if you are a homeowner, office or building owner, or simply an individual hoping to improve or beautify their outdoor venue with a versatile roofing solution.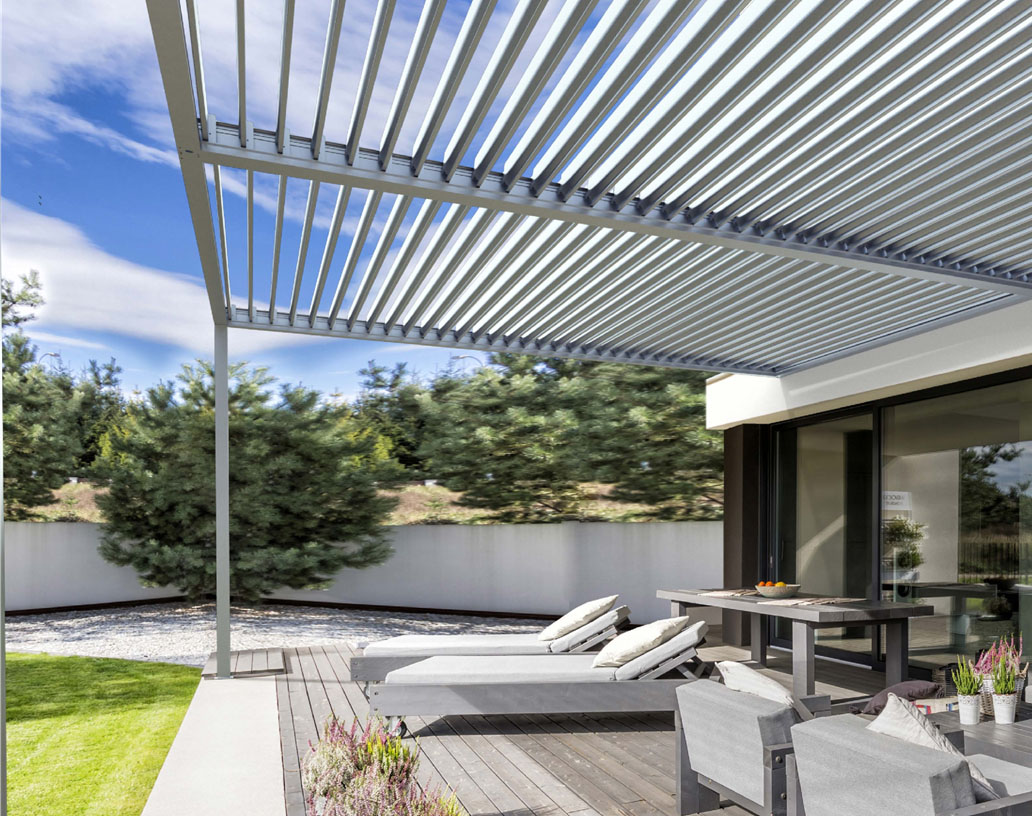 Pergolam Features and Benefits:
Structure made of 6063-T6 aluminum profiles
 Powder coated, Semi-gloss finish
 Stainless steel hardware and fasteners
 Can cover up to 527sq/ft
 RTS double transmission torque motor
 Cell phone operation of motors & lights
(optional)
 Wind / Rain sensors (optional)
 All our products are ¨ALL SEASONS¨*
*with certain exceptions depending on regions
 Easy to Install
If you have any questions about ordering our Event Series, feel free to contact us today.
Pergolam Avaialble Sizes:
Single Bay Width: Max. 14'9" Length: Max. 22'11"

Double Bay Width: Max. 22'1" Length: Max. 22'11"

Quad Bay Width: Max. 29'6" Length: Max. 45'11"
Gallery