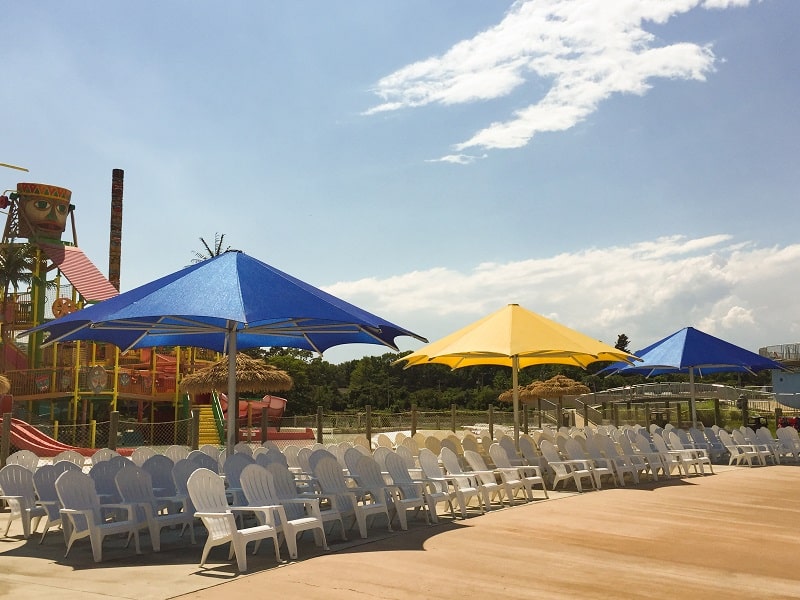 QUALITY SHADE STRUCTURES
Protecting yourself or guests from the hot sun is a key element of providing a comfortable outing experience for all involved. Whether you're crafting a comfortable poolside space, developing a picnic area, or searching for a shade solution for your ballpark concessions, our team at Anchor Industries has the products to help.
We know you have many options when choosing a provider of shade solutions. If you value turnkey structures, quality workmanship, in-house engineering and design, state-of-the-art manufacturing, and a heartfelt commitment to customer service, you'll choose Anchor Industries. We offer the best sun protection products by manufacturing an extensive line of unique fabric shade structures.
We offer umbrellas, tents, canopies, awnings, and sun shelters designed for installation around outdoor spaces where protection is needed from the sun's harmful UV rays. Our wide selection of solutions is ideal for every application, from poolside to ball field.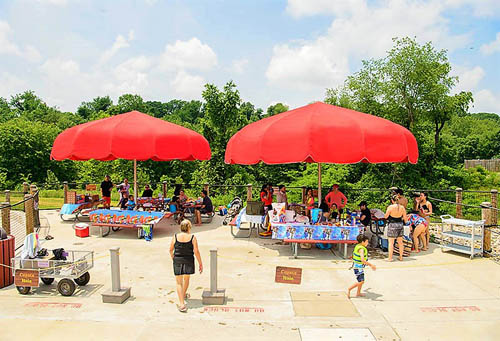 FUNbrellas®
Anchor's FUNbrellas® are giant, permanent umbrellas constructed as unique alternatives to pavilions and gazebos. Designed for use in areas where natural shade isn't available, these permanent structures include tough aluminum and painted steel frames, plus a rainbow of available color and fabric options in acrylics and breathable mesh tops.
FUNbrella® shade structures were originally conceived for use around commercial pools where chemicals, water, and sun are abundant. These permanent shade structures are durable, easy to maintain, and great for providing protection from the sun, without diminishing the outdoor experience at pools, water parks, playgrounds, resorts, and other recreational areas.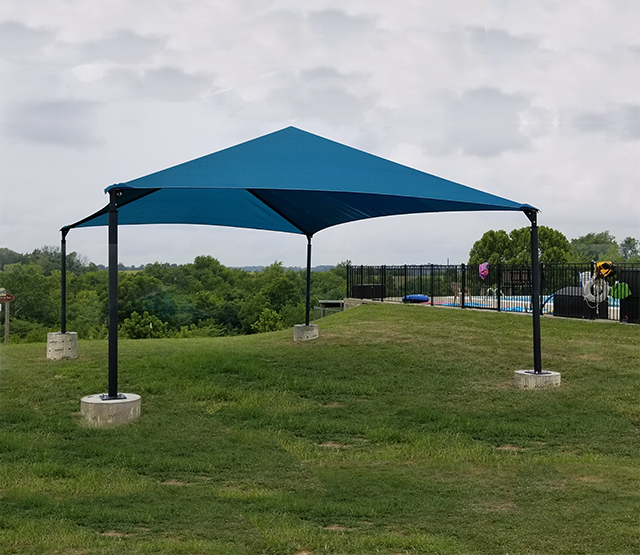 PERFECTSHADE®
For a sleeker look and wider coverage, we carry a range of canopy options for installation on your patio, at ball games, or in any other space where you need added shade. PERFECTSHADE™ is ideal for enhancing UV protection and providing cooling comfort at ball fields, sports parks, swimming pools, childcare facilities, amusement parks, and other gatherings. The PERFECTSHADE™ design features an awning made with Anchor UV Shadecloth that is designed to be installed on a concrete pad. The system utilizes a heavy base plate and anchoring bolts to withstand high winds and provide enhanced comfort.