Anchor Industries Inc. is your reputable and seasoned commercial shade manufacturer. Whether for outdoor team-building events or corporate branches, we showcase a choice selection of shade structures and cabanas. Our product showcase also includes stylish umbrellas that protect attendees from harmful sun and UV rays. These commercial shade canopies keep all guests comfortable and cool throughout your events. They can be set up over outdoor tables for product launches, event hosting, catering and much more. Here are some of the advantages of Anchor shade structures for outdoor commercial events:
These structures provide great protection from harmful solar UV rays.
Shade structures can be installed for outdoor product events, poolside spaces, patios, picnic areas, and decks.
Shade structures offer perfect sun and weather protection at office functions and ballpark concession stands.
All shade structures are made from sturdy, durable and lasting materials. This includes high-end workmanship, along with state-of-the-art manufacturing and cutting-edge engineering and design.
Anchor Industries features a wide range of colors for all shade structures. We also answer all your product-related questions and can even help you select the right commercial shades for your outdoor functions.
Commercial Shades and Canopies
Shade structures are very important for outdoor events at parks. As an industry leader in marquee tents, pole tents, and frame tents, we manufacture sun shelters with the best materials on the market. We also specialize in bespoke canopies, awnings, and umbrellas for easy installation around outdoor spaces. These units even fend off gusty winds, rain and keep your guests happy for all types of social and corporate functions.
Whether for front yard seating areas, patios, ballpark concessions or poolside decks, these units are stylish, functional and designed to last for years to come. Here are some of the top sellers at Anchor for event hosting companies and customers.
Commercial Umbrellas for Maximum Shade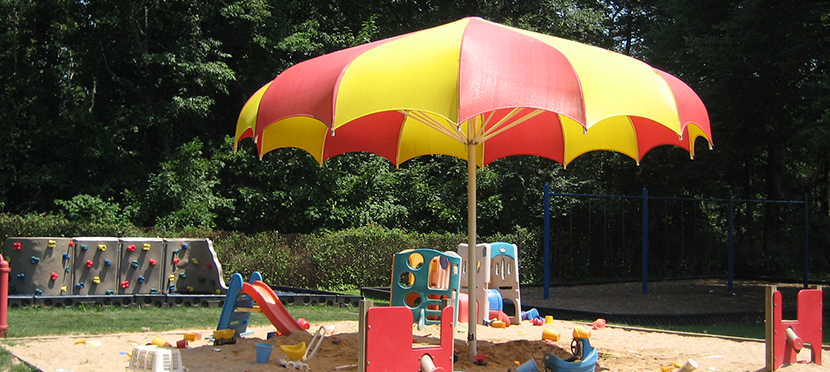 FUNbrellas® add vibrant colors and designs to your outdoor shading needs. These sturdy units keep your guests cool on hot and steamy days. For permanent installations, you can rely on these structures to achieve desired results. Here are some perks of these fun umbrellas for optimal commercial shade:
Permanent umbrellas in a myriad of colors, styles, designs, and sizes. These units are a cost-affordable and perfect alternative to expensive outdoor pavilions and gazebos.
These units are tested to withstand harmful UV rays, wind, and even rain. They are great for outdoor open green spaces where natural shade is not present.
FUNbrellas® are made from sturdy fabrics and aluminum. You also get a huge selection of acrylics and breathable mesh tops to choose from.
PERFECTSHADE™ Commercial Canopies
PERFECTSHADE™ commercial canopies are made with UV Shadecloth for installation on concrete surfaces. These structures offer wind-resistance features and protect your events from excessive sunlight. They are also equipped with heavy base-plates and anchoring bolts for added strength and convenience. They easily blend in with your event's theme and overall home and business décor. Similarly, they work great on entrances and exits and are perfect for all types and sizes of outdoor events that have seating and dining areas.
Outdoor Cabanas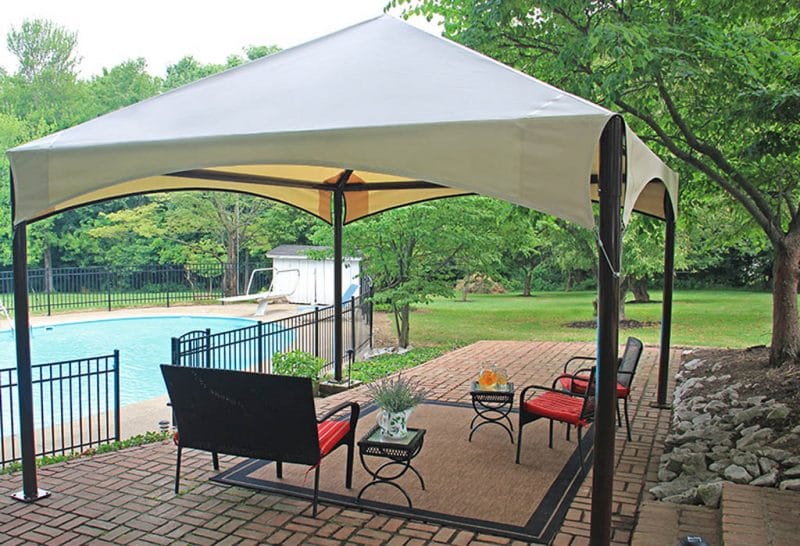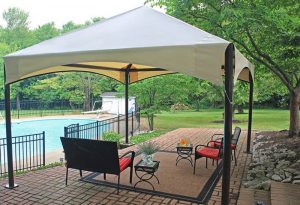 Cabanas also offer optimal shade for poolside areas and backyards. In fact, they are synonymous with true comfort and enhance any social function or business event. We are proud to feature the Aloha Cabana, which includes a strong frame made from aluminum for corrosion-free performance.
The cabana is even easy to assemble and designed with a bolt-down area for wind-resistance needs. With three colored tops to choose from, this product is both functional and aesthetically-pleasing for all your outdoor gatherings.
Anchor Industries, Inc. remains dedicated to providing the best commercial shade products at cost-affordable prices. We invite you to visit our website to learn more about these must-have items for outdoor business and social events.
For more information on commercial shade structures, simply contact or visit our website.