Anchor Industries pool covers protect all types of pools in the off season. This includes preventing falling leaves, branches and debris from gaining a foothold in the water. Similarly, these sturdy and durable covers cut down chemical costs while keeping pools safe and clean for months on end.
With over 40 years of extensive industry experience, we continue to manufacture pool safety covers for residential, commercial and neighborhood pools. No matter the style or design of your pool, we can help you choose the right cover within time and budget. In fact, it's as easy as checking our website or contacting us to discuss your custom pool cover requests.
Pool Cover Manufacturer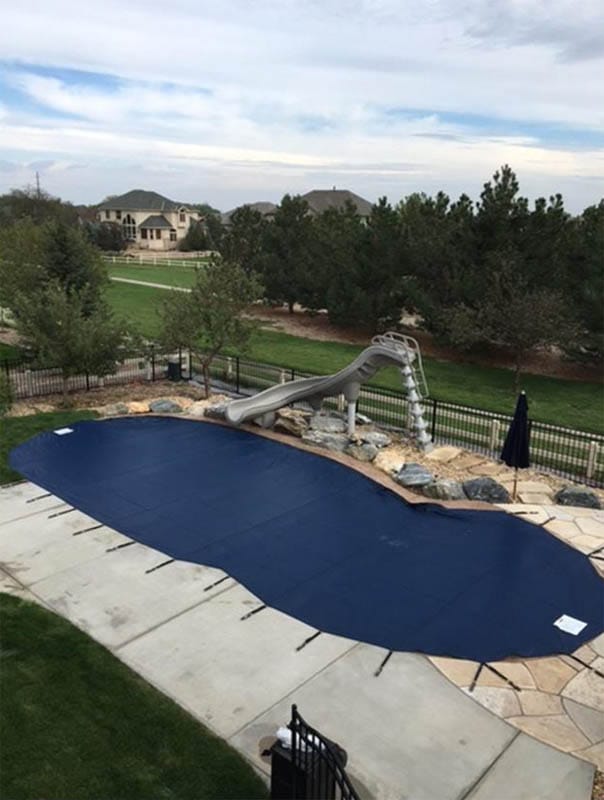 As your reputable and seasoned pool cover manufacturer, Anchor Industries is committed to excellence in producing cost-affordable pool covers. In fact, we create covers that are both functional and aesthetically-pleasing year round. Here are some of the benefits of purchasing these covers from us:
Pool covers protect loved ones, friends and pets from accidentally falling into your pool.
These units keep your pool debris free in the off season. This includes defending against leaves, branches, twigs, and debris from gusty winds and inclement weather.
Pool covers protect your water from insects and chemical costs. With solid and mesh styles available, you have great choices to achieve desired results.
These sturdy and durable covers ensure lower maintenance and service to your pool.
Pool covers even protect the outer rims of your in-ground pool from corrosion and other common issues.
Why Pool Covers are Important
Pools are refreshing for all types of homes and outdoor athletic centers. They let you and yours relax and wind down after a long day at work or school. Similarly, pools offer hours of non-stop fun and entertainment for the entire family. From flotation devices and slides to toys, pools are simply the best way to enjoy quality time with loved ones and friends. With this in mind, these units must be protected and cared for at all times. With pool safety covers from Anchor Industries, you truly get maximum coverage for protection and performance. Here are some of the top pool covers we showcase at Anchor Industries Inc:
Mesh Pool Covers for Optimal Protection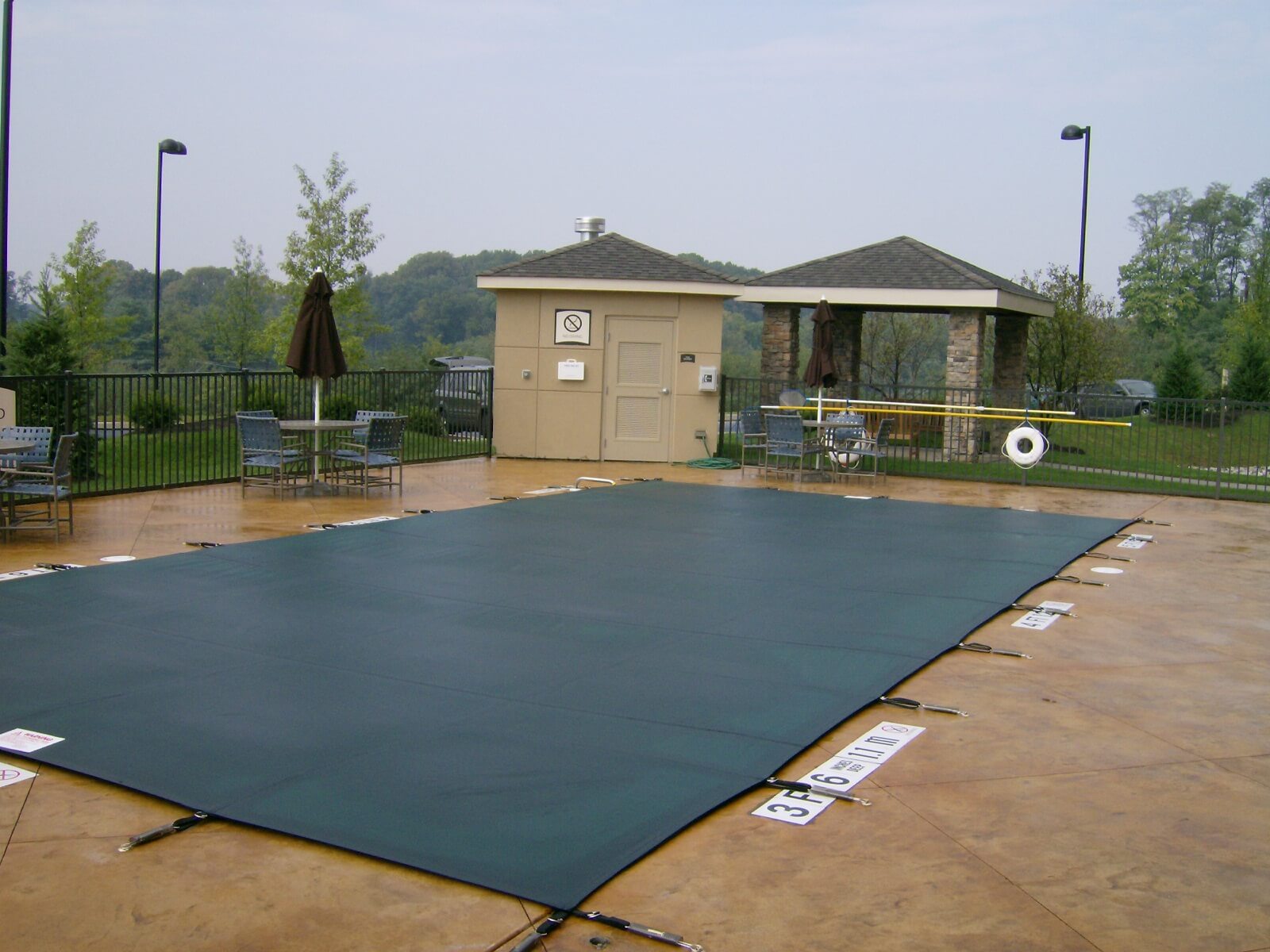 Mesh Pool Covers protect your kids and pets from accidentally entry into the water. They are also designed to stretch across the entire pool for maximum coverage and safety. In addition, these units protect your pool from falling debris, dust, insects, and other weather elements.
At Anchor Industries, we stand by all our pool covers, including our signature Mesh Safety Pool Cover and Defender Mesh Safety Pool Cover products. These covers are even easy to install and maintain while reducing chemical loss from your pool's water. Here are some more perks of purchasing Mesh Pool Covers at Anchor Industries:
Mesh covers prevent accidentally entry into the water. These items fit all styles and designs of pools and are cost-affordable and safe.
These mesh pool covers offer maximum coverage and protection for all sized pools.
These covers are easy to fold and put away when not in use.
Mesh pool covers are great for traditional, modern, and irregular or uniquely shaped pools.
Anchor Industries Guarantee
From mesh to solid pool covers, we guarantee maximum customer satisfaction across the board. Similarly, we are always available to answer all your product-related questions and concerns. Whether for homes, businesses, schools, or neighborhood pools, our covers continue to receive great industry ratings and buyer reviews.
For more information on sturdy and reliable pool covers, contact us today or visit our website.