Finding the perfect tent for your needs can sometimes be a challenge. The wide availability of modern tents means that you'll need to compare sizes, materials, designs, and even the underlying structure of a tent.
One big decision you'll come up against is the choice between pole and frame tents. From a distance, they might appear to provide remarkably similar outcomes. However, there are significant differences between the two. While there's no outright better option, there will be one that is more suited to your unique needs.
Let's look at both and find the right tent for your next investment.
Frame Tents for Commercial Use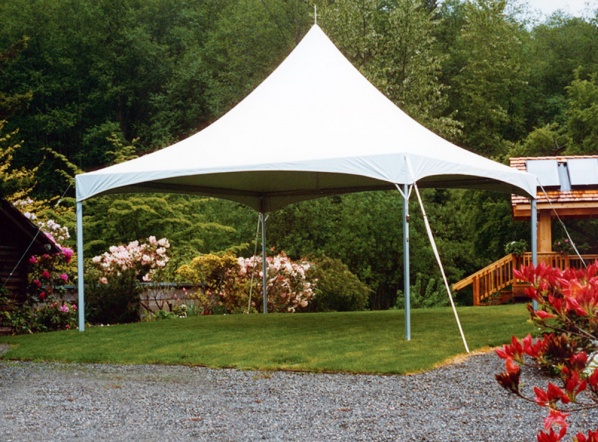 The biggest advantage of using frame tents is their suitability for installation on any surface. Whether you're setting up on concrete, asphalt, or even a paved surface, you'll find this type of tent to be ideal.
As freestanding structures, these tents don't need center poles to keep them upright. The entire frame can support the load of the canopy and any sidewalls that will be used. This maximizes interior space, which is hugely beneficial for corporate events and private parties.
With modern design and material innovations, it's now easier to train your crew to set up an entire tent frame, canopy, and modular walls. Fiesta® Frame Tent are renowned for their versatility and easy handling, and they're easier to set up than competing tents.
Before you invest in a frame tent, consider the advantages:
Frame tents can provide you with more usable space thanks to the lack of center poles.
If you need a structure that will be in place for more than a single day, frame tents are ideal. They are inherently sturdy by design and can withstand wind and other environmental conditions. In comparison, pole tents would require checking and possible readjustment daily in a long-term installation.
Because commercial frame tents have completely open interiors, they're more suitable for solid flooring. You could install wood veneer flooring panels, a dance floor, or any surface for your event. It would be harder to incorporate consistent flooring in a pole tent.
Frame tents are highly modular. From adding marquee entrances and walkways, to connecting a complex of different tents, you can get these structures to work in almost any situation. Frames can also be used for mounting decorations, lighting, and other features that would not be possible in the average pole tent.
Pole Tents for Commercial Use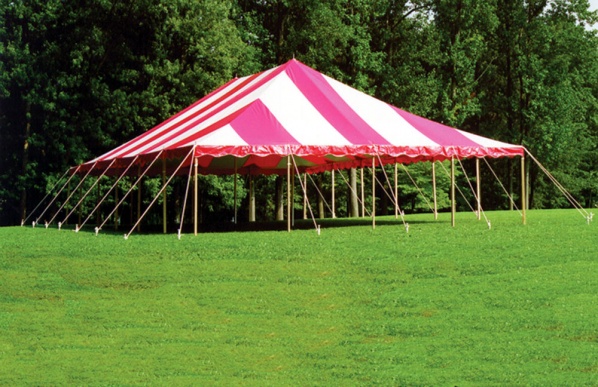 With all the advantages of commercial frame tents, it might seem like pole tents are largely obsolete. This isn't the quite the case. Different applications call for different solutions, and pole tents can still make sense in certain scenarios.
Pole tents are often used on grass for single day events. They have a classic aesthetic that is preferred by some clients. They're also quite simple to set up and take down. Another big advantage of pole tents is their affordability. With fewer materials and simpler hardware, you could invest in a mid-sized pole tent on a tight budget.
There are some unique advantages to consider as you decide on your next purchase:
Pole tents can be installed on uneven surfaces where frame tents would require leveling.
Pole tents can be easier to transport due to simple hardware.
There's no frame to hoist on a pole tent, so you could get set up with a smaller crew.
Some end-users simply prefer the look of pole tents. If you are in the hiring business or if you manage events like weddings and other celebrations, you could find that pole tents are frequently requested.
Making the Right Decision for Your Needs
Both commercial frame tents and pole tents have their advantages. Your unique needs will determine which is right for you. Before you invest, make sure that you've compared the best commercial tents on the market today.
Anchor Industries Inc. is America's top commercial frame tents manufacturer, with more than a century of experience in the industry. From frame and pole tents, to large clear span structures for long-term installation, you can discover the best solutions at competitive prices.
Explore your options today and contact us for more information and custom fabrication requests.