When you take a walk around your hotel grounds, do the surroundings do justice to your brand? If you haven't decorated spaces and provided key amenities, then your business might not be living up to its potential. The hotel industry is highly competitive. If you're missing something that the competition provides, then you might as well be turning customers away.
Here are simple and actionable ways that you can enhance a hotel or resort outdoor space this year.
Comfort and Functionality Comes First
Before looking at commercial umbrella prices, furniture, tiles or landscaping materials, etc., you should always ask yourself two key questions. Is the concept functional? Does it add comfort?
Your hotel or resort should look great. That's non-negotiable. However, it should never come at the expense of comfort or practicality.
Think of the small additions you can make in the design phase to ensure that additions serve a practical purpose. A little extra effort will result in great outdoor spaces that will impress your guests and keep them coming back to your resort.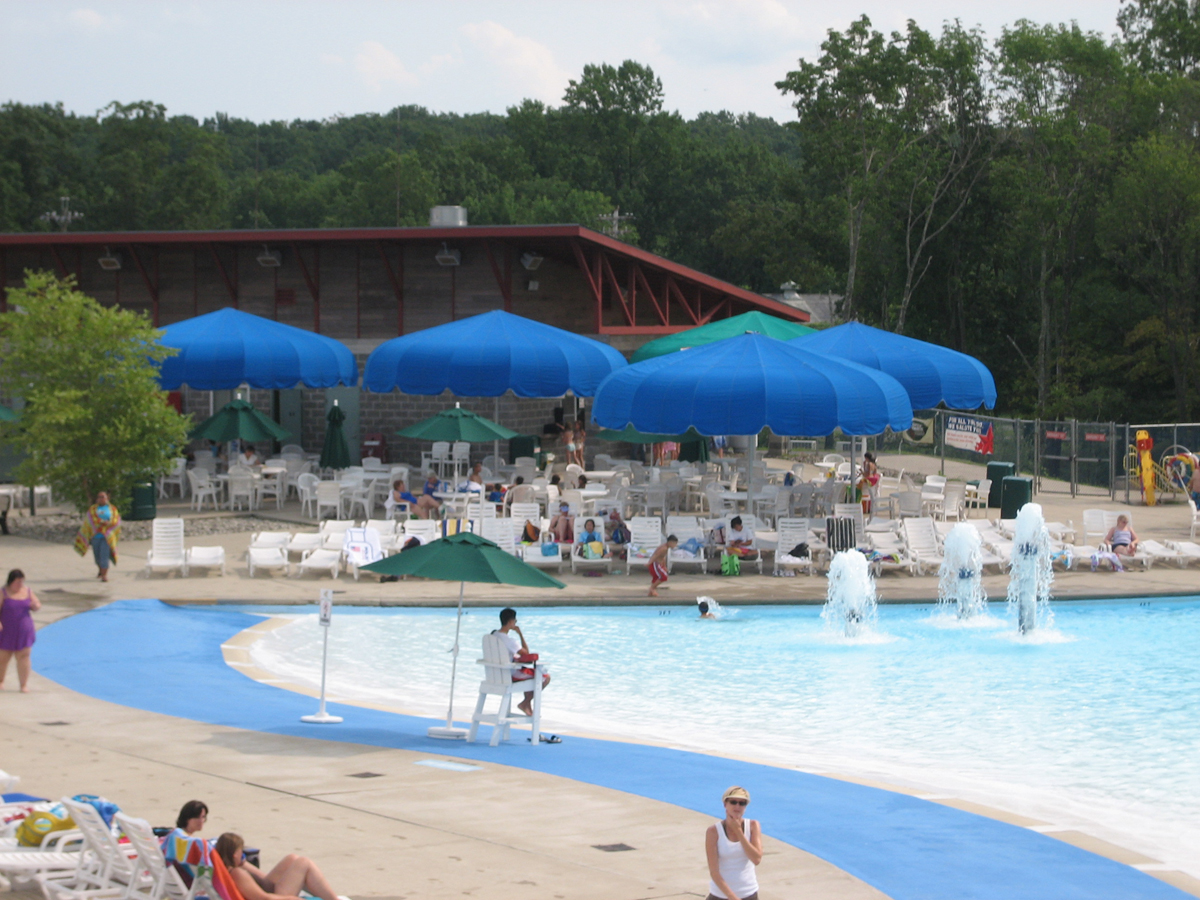 Integrate Outdoor Structures Into your Landscaping
If you have some outdoor space you need to fill, consider adding an outdoor structure. Cabanas, covered family areas or even a semi-open outdoor gym would be great at your poolside.
If you have larger outside grounds, including sports courts, a swimming pool or other amenities, then you could consider adding an outdoor restroom for the convenience of your guests.
At a waterpark, you could add structures like slides and fountains that create fun and visual impact.
Create Shade with Commercial Patio Umbrellas
Never underestimate the benefits of a commercial umbrella for hotels and resorts. Outdoor shaded areas become hubs for people to recline and relax. If you don't have enough umbrellas, or if yours are starting to age, make sure to invest in new inventory.
Permanent umbrellas are perfect for hotels because they require little maintenance and they can last much longer than the average collapsing umbrella. They can also be sold with custom-colored fabrics and UV resistant logo printing.
You can purchase the industry's best commercial patio umbrellas at Anchor Industries.
Maximize Indoor/Outdoor Flow
Just as you would in your own home, you need to create a smooth transition between indoor and outdoor spaces. There are many ways you can achieve this.
Creating a cohesive flooring design is one way to do it. If you are using tiles in your downstairs lobby and catering areas, then you could carry the design outdoors and even to your facility's pool area.
When you add shade features like canopies or commercial patio umbrellas, you could use custom colors or even custom graphics to make the indoor/outdoor flow feel natural and well planned.
Every area of your hotel should have something unifying. It could be something small such as a furniture theme, or something more obvious like colors and logos used for branding.

Don't Ignore the Small Spaces
It's natural to think big when you are redesigning a hotel or resort exterior. A lot of focus often goes into creating standout features that are visually dominating. While it's definitely important to have some real standout landscaping and structural designs, you should also think about the small spaces that you could improve.
Visitors to your hotel or resort want a rewarding experience. Some may be staying for days or even weeks, and they're going to eventually discover every hidden corner. Don't ignore the small spaces, even if they might not seem important.
A reading chair and table tucked into a small garden, or even a hidden water feature can add to your resort or hotel's beauty. You can make these simple creative decisions and implement them with little cost.
Be Mindful When Improving Your Outdoor Areas
It doesn't take a lot to fully transform your hotel or resort exterior. If you're lacking shade in the summer, simply adding some strategically placed commercial umbrellas for water parks could be all you need. For a complete revamp of your property, you could go all out with landscaping and outdoor structures.
The extent of your redesign is ultimately up to you and with Anchor Industries the ideas are endless. Be mindful of customer experience. Start with the basics to create a more welcoming hotel or resort that earns more revenue and customer loyalty.