Clear top tents make for impressive outdoor events and are popular at weddings, festivals, and even outdoor food shows. Transparent tops allow for a beautiful canopy of trees or even a starlit night. These tents have even seen use at sports events for fan meet ups, catering, and a variety of other purposes.
Why is it that clear top tents have become so popular at modern sports events? Discover the reasons and make the right investment for your team, club, or business.
They Provide Protection from the Elements
All day sports events can take a toll on attendees and even the athletes that are competing. Having covered areas for protection against wind, rain, and sunshine is essential.
Clear top tents can be modular with clear sections and blackout shades that provide protection against harsh sunlight. Functionally, clear top tents are no different to solid tops, meaning that they provide the same level of protection against wind and rain. With the right tent, it would even be possible to air condition the interior, creating a relaxing space for teams or members of the public.
They Can Be Used for Fan Spaces That Increase Engagement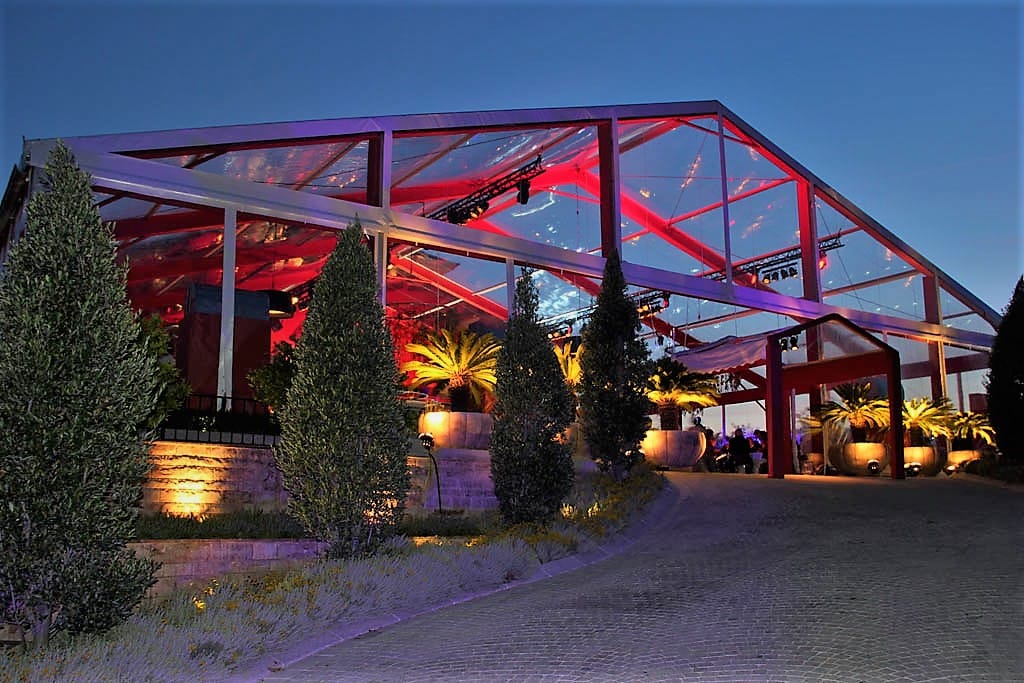 Fan engagement is essential for sports teams at any level. From the minor leagues to the majors, fans are an integral part of every sport. To build a loyal community, clubs and sports teams should interact with the public. Clear top tents can be used for meet and greets, workshops, or simply as spaces where fans and athletes can come together to share their passion for sports.
Tents can also be used as presentation areas for awarding athletes at the end of an event.
If you are a sports team owner or even an events organizer, having clear top tents in your inventory will give you more flexibility at every sports field or athletic center.
They're Perfect for Chill-Out Zones
All-day events can be tiring, leaving the public fatigued. For families and young children, it's important that there are quiet and relaxing places available. Chill-out zones are becoming more popular in all types of events. Tents are perfectly suited for creating quiet places that provide rest and light refreshment.
Decorate the interior of clear top tents with couches, bean bags, or chairs and tables. The tent could then serve as a dedicated chill-out zone for tired fans, parents, or even athletes.
Clear top tents are protected from wind and rain, and they can even insulate against outside noise.
They Can Be Turned into Press Areas for Large Sports Events
Larger sports events will attract members of the press. If you want the best coverage for your event you will need to have excellent facilities. Clear top tents for sale can be used to create press conference and briefing areas. They could even be used for areas that are set up with tables where reporters can work quietly away from the public.
Reward members of the press for their commitment to your sport, your league, or your team. Create a functional and quiet working space with the highest quality commercial tents.
They're Ideal for Entertainment and Catering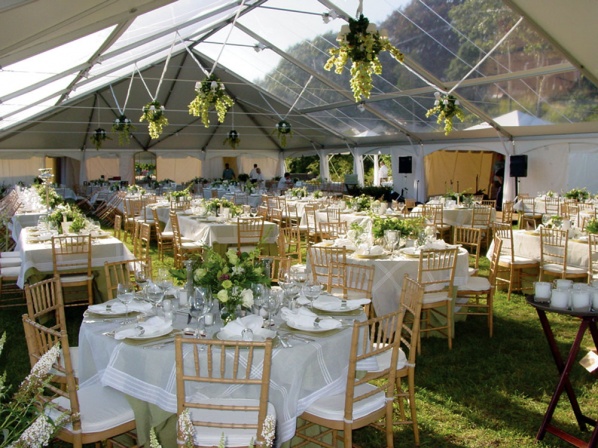 The best sports events provide varied entertainment that often goes on far longer than the game or track/field event. Use clear top tents to host evening concerts that close sports events in style. Tents can also be used for exclusive catering, allowing for extra revenue generation that can be put back towards teams and athletic development.
Clear tents create a perfect setting for a temporary restaurant or concert venue. As twilight comes, clear tops will look amazing with the starlight above.
Looking for a Reliable Clear Top Tent Manufacturer?
You've learned how useful these tents are for sports events and why they're so popular. Now it's time to experience the benefits first hand.
You'll get more value from a high quality clear top tent that is designed to last for years of frequent use. Anchor is a leading tent and shade product manufacturer with more than a century of experience in the business. Expertly engineered products and the finest materials ensure a long return on your investment.
Whether you're looking for a clear top tent supplier for sports events, or need tents for any other scenario, we can deliver outstanding solutions. Explore our complete range today and enjoy the versatility and practicality that Anchor tents provide.