DIY weddings have become incredibly popular in recent years. The freedom to plan everything yourself and the flexibility of using your own venue can be appealing. You can often save hundreds or even thousands by hosting your own wedding, and you could reduce stress throughout the entire process.
Of course, your happiest day will still need to be meticulously planned. If you want to do a DIY wedding right, you'll need to consider all the essentials.
From choosing a wedding tent supplier to taking care of the lawns, here's everything you'll need to keep in mind when planning a tent wedding in your backyard.
Be Prepared for the Weather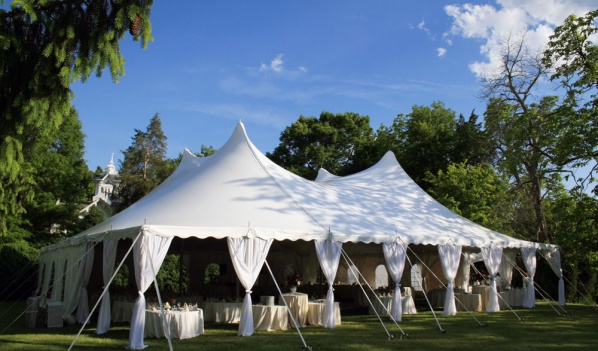 Weather is the biggest concern with an outdoor venue like a backyard. Rain is one thing to worry about, and you'll also need to consider sunshine and wind and how they might impact comfort.
An open-air wedding might sound appealing, but it is never practical. This exposes you to risk if the weather should suddenly change. Instead, turn your backyard into a real venue by renting wedding tents.
From small pole tents for a small ceremony to larger frame wedding tents for sale, there are plenty of options available. You could hold your ceremony and reception within a single temporary structure. This will give you absolute peace of mind knowing that the sun, wind, and rain won't ruin your special day.
Communicate with Your Neighbors
Large gatherings of people come with elevated noise levels, so you'll need to make sure that you've spoken to your neighbors and gained their approval to host your wedding at home. Depending on where you live, you may even have HOA regulations concerning weddings and other events that you can host in your back yard.
Even if you're good to press on, you will still need to take every possible step to reduce noise and even light pollution from an evening wedding. Erecting a quality frame wedding tent will do a lot to reduce noise. A fully enclosed frame tent can have a floor installed, essentially making it a large room where most noise and light is contained.
Your neighbors will love you for it, and your guests will be impressed by the well planned and professional-looking surroundings.
Get Your Yard in Order
Your yard will need to be cleaned and maintained before the big day. This means cutting the lawn and removing any debris that has collected on the grass and in gardens. Try to improve the aesthetic of any feature that will be visible to guests. Fairy lights in trees and stake lights in gardens and planters could create a magical atmosphere for a reception that goes on into the evening.
Think About Accommodation
You may host a few guests overnight. For anyone else who is traveling from out of town, it's best to help arrange for accommodation. Whether or not you pay for or subsidize the accommodation is completely up to you. Be upfront with your guests about any accommodation costs they might need to cover.
To make things easier, find a local hotel or even a bed and breakfast that has the capacity for your wedding day/night. Many local businesses and even larger hotel chains will work out discount rates for wedding groups.
Plan the Reception and the Ceremony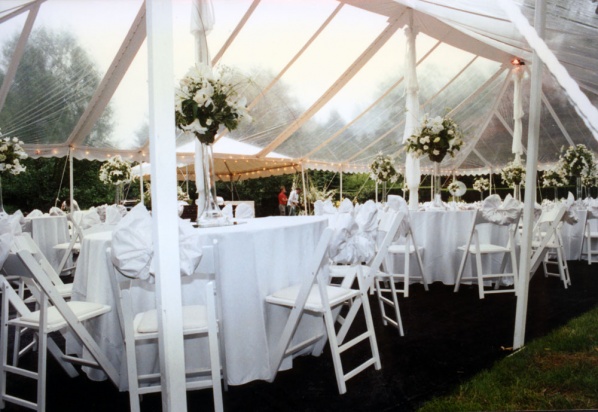 You'll likely use the same space for the reception and the ceremony. A versatile solution will be needed. High-quality wedding tents can really help at this point. With a large frame tent, you'll have the perfect space for arrivals, the ceremony, and then everything that comes after. You can install a dance floor, add seating and tables, and you could even add a smaller marquee for catering and storage of any supplies that you will need.
Make sure you take time into account if you will be changing the setting. I.e. you may need 30 minutes to an hour between the ceremony and reception to change the seating arrangement and other furniture.
Frame tents are ideal if you want to add lighting and sound equipment, with several versatile mounting solutions available.
The Best Wedding Tents Come from Anchor Industries
For a wedding that you'll remember for a lifetime, rely on only the best tents in America. Anchor Industries has more than a century of experience in high-quality commercial tentmaking. As the leading wedding tent manufacturer, we ensure that every event gets the functional, durable, and beautiful venue that it deserves.