Memories are made from precious moments, and a great event is a sure way to create some of those meaningful moments. Whether it's a product launch event or birthday party, give yourself plenty of time to plan so that everything can come together nicely. However, one thing we can't control is the weather. Preparing for the possibility of rain is a key step toward having a successful event. Read on to learn more about the best ways to weatherproof your outdoor event!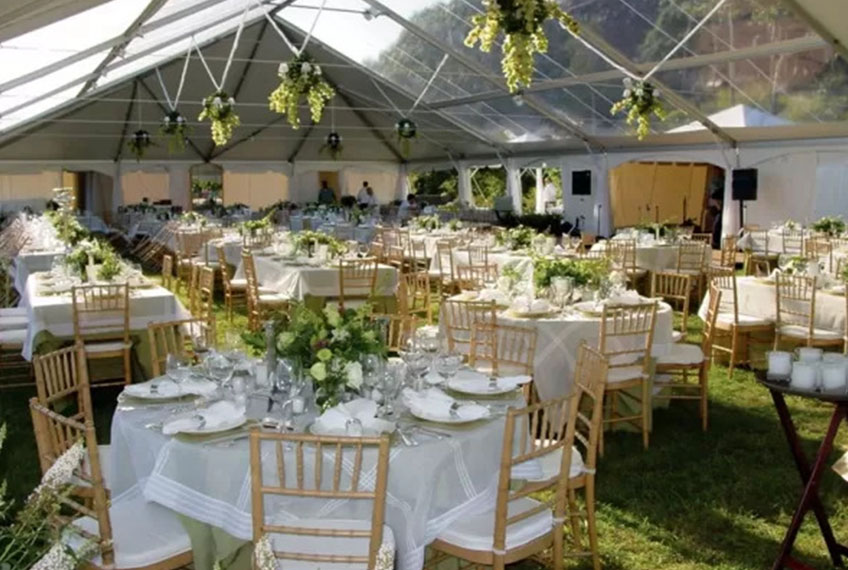 Forecast For Rain 
Before the event, you have to research the venue and take a look at the weather forecast for that particular day. Always be prepared for the worst scenarios so that your event does not come to a stop. If you are planning an outdoor event during a season that is usually rainy, you may want to select weatherproof décor. Choose plastic seats and tables instead of metal ones so that you do not have to worry about rust issues in the long run. Additionally, plastic chairs dry faster and they are easier to move under shelter if necessary.
Prepare The Venue
Venue preparation is important to planning a successful event. Becoming familiar with the space will help you to plan better seating arrangements. This applies to the weather too. Do visit the venue before the event so you can plan properly. When visiting the venue, look out for any convenient shelter areas where activities can be held instead. The natural instinct is to head indoors when it starts to pour. Advance planning will allow your event to go on without the rain getting in the way. Also, check with the venue staff if they have a backup generator in case a storm cuts the power supply.
Set Up Weather-Resistant Tents
Rental tents are available in many shapes and sizes, and they are quite handy against the rain too. Other than protecting your guests, it can also keep the expensive DJ and A/V equipment safe. It also protects the food from getting soaked by rain. Having the right tent space will save the day. These versatile tents do great in the heat as they provide your guests with the space to rest in the shade. If the weather forecast shows rain for the day, make sure to get a few extra tents aside just in case you need the dry space where your guests can gather. Small or large clear span structures are great options for an outdoor party. They are also certified to ASCE 7-16 safety standards for your peace of mind.
Seek Expertise 
Event planners have seen it all. Do talk to your team and your venue staff to see if they have any contingency plans. If organizers know about the details before the rain hits, managing the event will be simple and smooth.
Embrace The Rain 
You can't stop Mother Nature, so you might as well embrace her at the party. If it happens to rain, have fun with it! Many events have waterslides, pools, water balloon tosses, and other water activities. A little rain can add to your event if you bring a little planning and the right attitude.
High-Quality Weatherproof Tents available at Anchor Industries, Inc.
Are you planning an outdoor event to host a significant occasion? Anchor Industries, Inc. will assist you in selecting the right tent for your occasion. Anchor Industries, Inc. has been a leader in fabric technology and frame innovation since 1892. Our products are all simple to construct and incredibly sturdy, making them an excellent choice for any event regardless of the weather.
Expert workmanship, powerful engineering, and decades of expertise go into our reliable weatherproof frame tents. Contact us today to find out more!