Trade shows give companies a great opportunity to show off their products to their potential customers and others in the industry. It is a chance that cannot be wasted. Many attendees go to trade shows without plans to see another one within the year. So, companies have one opportunity to impress their clients. For that to happen, they have to pick the right space. Clear span buildings bring many benefits that help trade shows become successful. Read on to learn about the reasons to hold your trade show in a clear span building!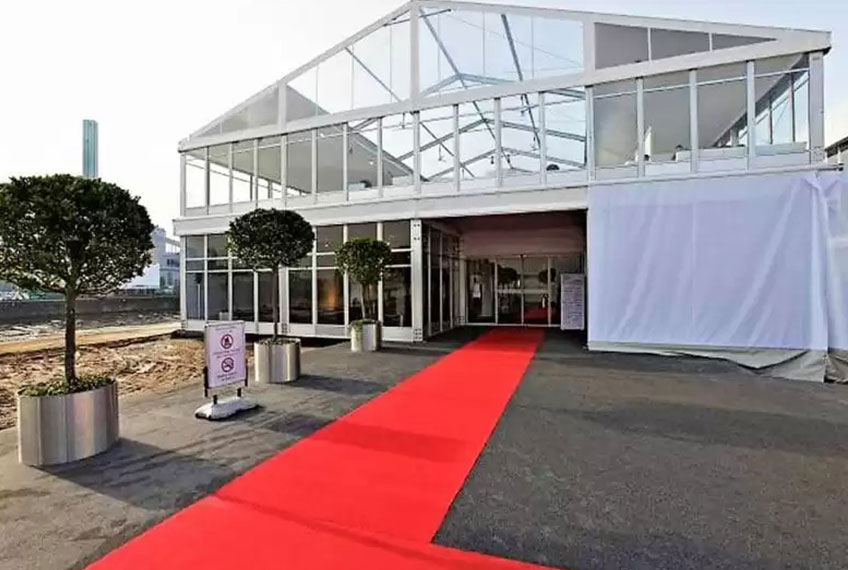 Clear Span Buildings Have Great Acoustics 
It is difficult for you to make a proper impression when there are bad acoustics. Clear span buildings help to muffle any noise from the outside while the presentations inside sound clear. This enables attendees to listen well to the demonstrators who are sharing about their products. They are able to hear key details about products that they can bring back to the team. This way, exhibitors can convert the attendees into clients. These buildings can also be lighted up with lighting, making them a great environment to livestream a presentation. So, exhibitors can reach potential clients with the same message and energy.
No Internal Columns 
Internal columns can be a trouble at trade shows. This makes it harder for vendors to set up their booths. Clear span buildings do not come with internal columns, so people have access to all the space they need. The vendors have space to set up and attendees have a clear view of everything that's going on.
Exceptional Clearance Space
Vendors do not want to have fixed limits on the size of the equipment they can display. With clear span buildings, they will get to have plenty of space for their use. Equipment can be brought in easily to set up the booths and demonstrate products. You can even have two trade show exhibits within clear span buildings. This makes it easy for vendors with big equipment to show off their products to the trade show attendees.
Countless Possibilities 
Companies that have brick-and-mortar trade show venues have to choose basic designs to prevent overspending. Anything that is outside of the regular scope will cost a lot of money. This can eat into the trade show budgets. For clear span buildings, manufacturers can use customizable modular construction. This means they have countless affordable options for them to pick from. There are overhead steel doors, separate offices, conference rooms, and catering space. The ideal trade show building can be built without having to pay high construction costs.
Flexibility Of Location 
Companies are reluctant to go straight into trade shows as they don't know what results they can get for sure. They want the opportunity to change things such as the location. Having brick-and-mortar buildings does not give them that luxury. When they choose a site, they have to stick with it. Having a clear span building will give them the flexibility of location.
Wow Guests with a Clear Span Structure from Anchor Industries, Inc.
Anchor Industries, Inc. has pioneered fabric technology and frame innovation since 1892, putting its clear span structures at the forefront of the markets we serve. We provide the most comprehensive selection of code-compliant clear span structures to meet the diverse demands of trade show events.
Our high-quality clear span structures are built with expert craftsmanship, strong engineering, and decades of experience. This allows us to construct the industry's longest-lasting tents, which have continually generated revenue for our clients. Get in touch with us today to learn more!