Outdoor weddings are becoming more popular in recent years. This is for good reasons too! They allow you to enjoy the warm sun and natural surroundings. A wedding tent is one of the essential things you need if you are planning a wedding in the great outdoors. Read on to learn more about the different types of wedding tents you can rent!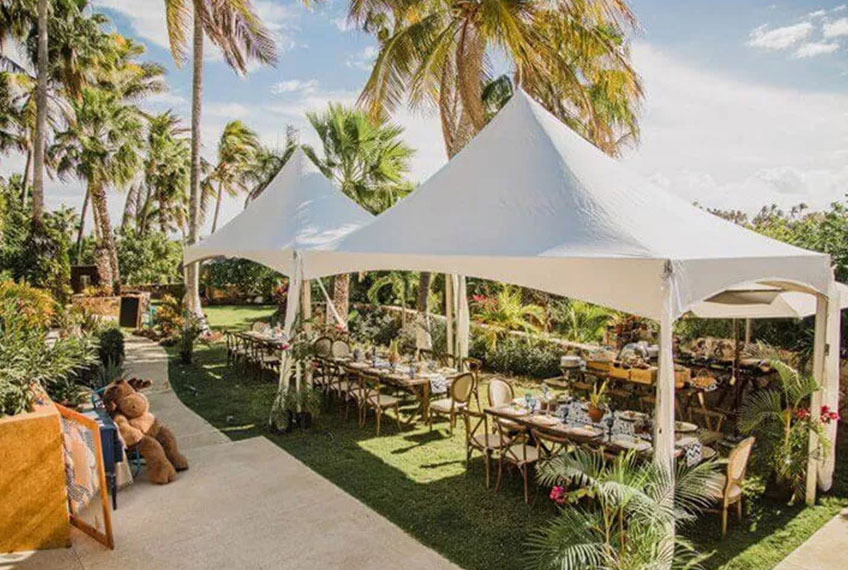 Frame Tent
The frame tent is possibly the most popular wedding tent style. Its canopy is held up by a metal frame, so it can be set up on any terrain. The best part about frame tents is that they do not come with center poles, so you don't have to decorate around the framework and can create the seating arrangement without any obstructions.
Pole Tent
Pole tents are also popular for outdoor weddings. They are held by poles, so you need to create your floor plan around them. But these poles will really take your decor to the next level. They bring an elegant peaked ceiling effect and can be used to hang garlands and fairy lights.
Sailcloth Tent
If you are looking for a tent wedding style with a more natural look, this is the one for you. The sailcloth tent has wooden poles as the base and a sailcloth canopy. Its fabric is way lighter than a vinyl cover, allowing more light into the tent. Do note that it is basically like a pole tent, so you have to find a place to keep it firmly on the ground.
Browse through Anchor Industries, Inc.'s Latest Wedding Tent options Today
Are you planning an outdoor wedding reception to commemorate your special day? Not to worry, Anchor Industries, Inc. has you covered. Our tents are easy to assemble and extremely durable, making them a perfect solution for any wedding event requirements, regardless of the weather. When you work with us, you are working with one of the largest and most experienced teams in the industry, which has consistently delivered above and beyond for our clients since 1892.
Contact our helpful staff today to learn more about our wedding tents!