Commercial tents have become the ideal venues for all occasions. From weddings to trade shows, you'll find thousands of businesses and private groups using tents all across America.
With the growth of the tent industry, there's been a high level of technical development and innovation. One design that is being constantly improved is the clear span structure. Wide-open interiors allow for better utilization of space and expansive decorating options.
If you are looking for the premium solution for your next event, then you'll need to consider the unique advantages that come from using clear span tents.
Clear Span Structures are Perfect for Long Term Installation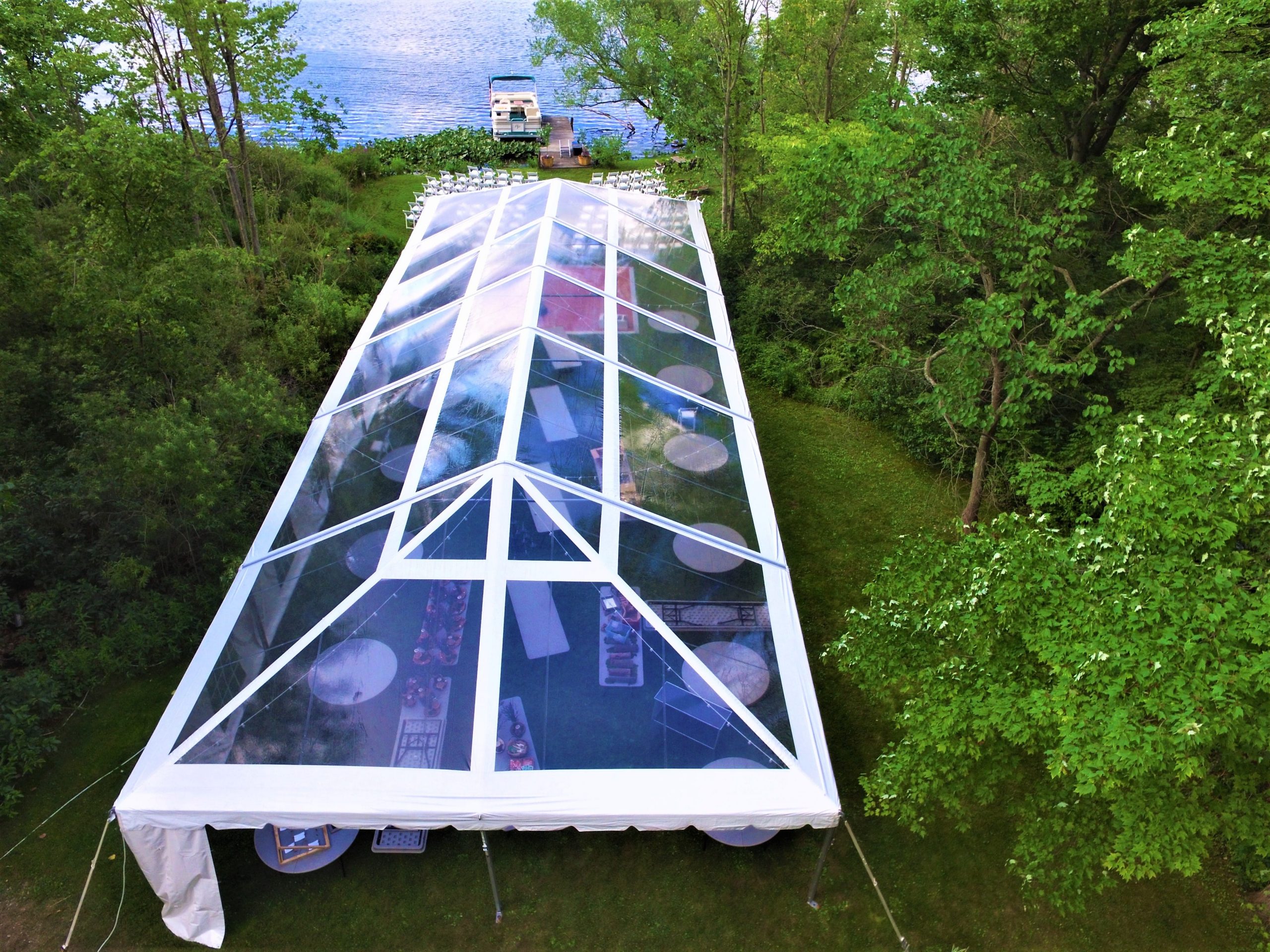 A clear span tent is not your average frame tent. These unique structures are made from higher-grade materials and hardware, making them ideal for long term installations.
Specific examples include:
A multi-use venue for the wedding season. You could invest in a clear span tent that remains intact for the entire season, allowing you to get the best return on your investment.
Expo centers often need additional space for events that can't fit within the main structure. Clear span tents can be used as long term structures to take overflow during the largest events.
Commercial businesses can use clear span tents as extended showrooms and customer outreach centers. Display products, present seminars, or hold workshops from within an elegant clear span structure.
Any business that needs a temporary but sturdy building solution could benefit from clear span structures.
Trade fairs and other events that run for days or even weeks could be perfectly served by a clear span solution.
Not all clear span models are created for long term installation. If you are interested in getting the longest possible return on your investment then you could start with the Expo Series from Anchor Industries.
Can You Still Use Clear Span Tents for Smaller Events?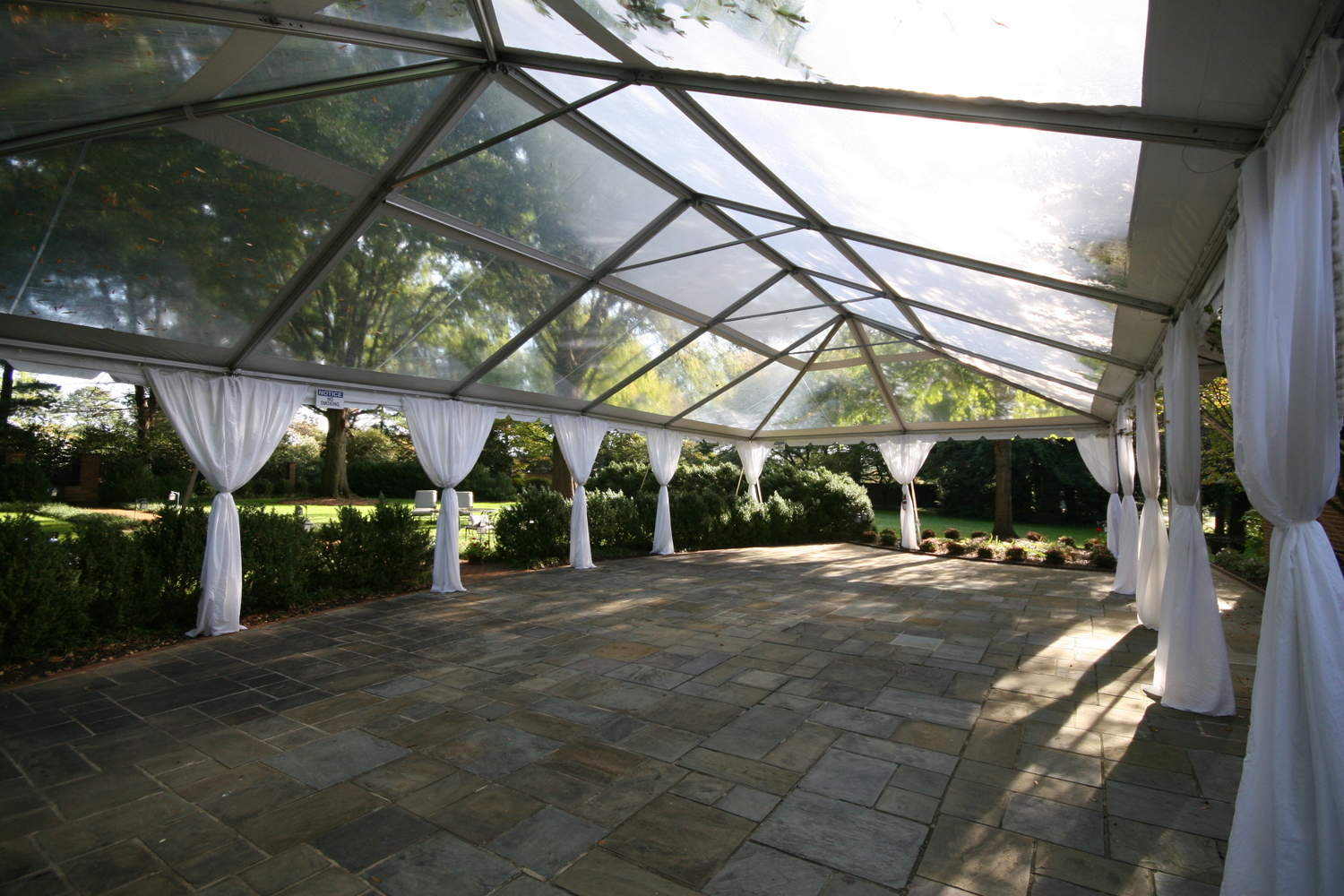 We've talked about clear span tents and some of the long term scenarios they could be used for. What about smaller events that might run for a single weekend or even a single day?
All the benefits that are inherent to the clear span design can still be enjoyed for smaller events. Weddings, family reunions, private corporate parties, and even small entertainment events could be held in PZ (PARTY) Series Tents from Anchor Industries. Engineered in collaboration with Röder, these tents are ideal for small to medium-sized events where the installation is likely to be short term.
Available with 2.3M or 3M uprights, and in widths of 6M and 9M, you'll be able to find the perfect configuration to meet your needs.
Like all clear span tents, your customization options will be significant. You could choose to have standard cathedral windows, solid walls, or even completely clear vinyl walls. These clear span structures can even be configured with clear vinyl roofing panels, allowing for maximum light and warmth during the day, and breathtaking beauty under the stars at night.
If you need to create a standout event at any time of the year, the PZ Series should be one of the first options that you consider.
What Makes Anchor the Best Clear Span Tent Manufacturer?
At Anchor Industries you can enjoy a broad selection of tent models for your next event. From the smallest private events to large scale commercial events, we have solutions that will exceed your expectations.
Anchor is the ideal clear tent supplier, thanks to our extensive experience in the industry. We've been designing tents and other temporary structures for over a century, and our engineers and manufacturing staff have decades of collective experience.
We design tents with the end-user in mind. Longevity, safety, aesthetics, and flexibility are all pillars of our design philosophy. If you want to be able to host the best events and present the perfect solutions to your clients, then Anchor is the ideal place to start.
Come and view our full lineup of clear span tents and make an investment in your future success.