Every wedding has a ceremony, vows are sworn, and then it's time for the reception…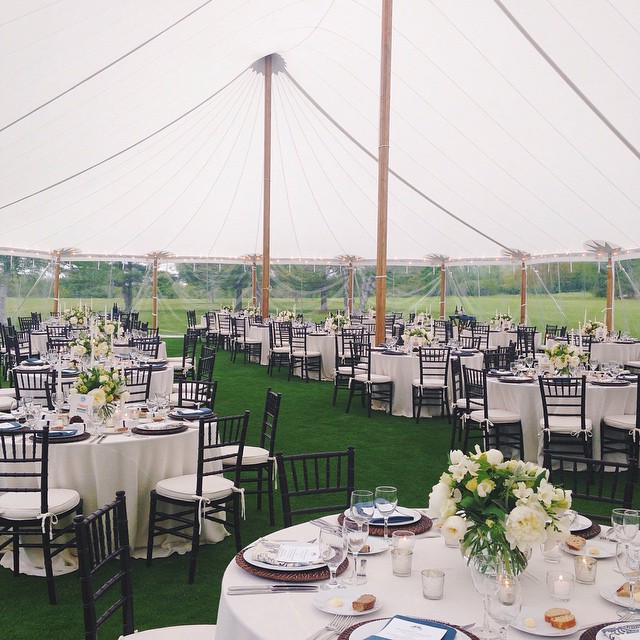 The format is classic and expected. Unfortunately, it's sometimes less than memorable. The bride and groom will remember their special day forever. But, for the guests, a wedding needs to be something out of the ordinary for it to stand out.
Even a person with a relatively small group of friends and family will attend up to 10 weddings by the time they turn 35. This number can increase dramatically for people with a larger social group. With so many weddings in a lifetime, it's unsurprising to learn that many people can't even recall the specifics of the last five weddings they went to.
For a wedding that your guests will love, you'll need to start with an innovative approach. From choosing clear top tents for weddings to using music wisely, these are the unique wedding tips that will elevate your special day above all others.
1: Plan a Surprise for the Reception
A surprise will completely break the expected flow of a wedding, making it immediately more memorable than any other event on the calendar.
Plan a guest entertainer such as a live band, comedian, or even a dance troupe. Make sure that the entertainment reflects your own personality, this will make it even more special on the day.
You can bring out the entertainment early in the reception to set the mood. Or, you could plan it towards the end to finish the event on a high note.
2: Make Engagement a Priority
Sure, a wedding is your special day, but that doesn't mean that it should be all about you. Guest engagement is essential if you want people to walk away with memories that they'll keep for a lifetime.
Plan games and activities that will get guests talking and having fun together. Musical chairs, the shoe game, and garter toss… these are just some of the examples that you could incorporate on the day. Keep things fun and lighthearted, especially if you will have kids attending your wedding.
Games will give people an opportunity to meet and bond. Remember, you're bringing two unique families and social groups together. Games and other fun activities can relieve the tension and awkwardness that can come from putting hundreds of strangers in a room together.
3: Serve the Very Best Food Possible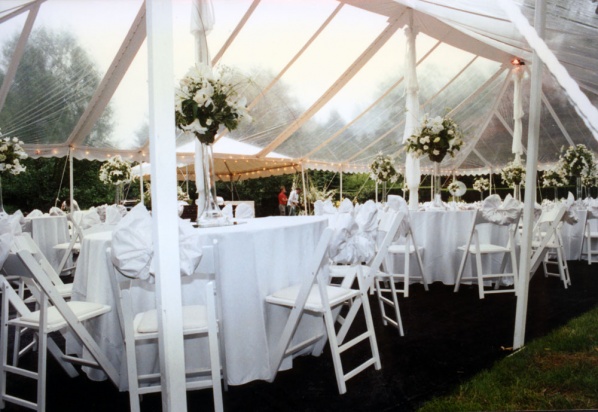 A well-fed guest is a happy guest. But, quality should always come before quantity. People won't forget your wedding if you serve food that is delectable and unique.
You could theme the food based on your family's heritage and the regional delicacies of your ancestral nation. If you can't find anything special in your history, you could choose a food theme that appeals to you and then chooses a specialist caterer.
Your choice of a caterer will be crucial. If you are offered set menus and inflexible conditions, then you need to find someone better to work with. Remember, you're trying to avoid the 'cookie-cutter' experience.
In some cases, you may even want to source your own private chef who can bring in their own catering team and suppliers. You might pay a little more for a designer menu, but you can bet that it will be one of the best dining experiences that your guests have ever had.
4: Venue is Everything – Try Clear Top Tents for Weddings
Finally, let's not forget where the wedding will be held. You don't have to compromise when it comes to the perfect venue. Maybe you've found an idyllic outdoor location, but it lacks a suitable events hall. With clear top tents for weddings, you could turn any location into the perfect wedding venue.
A clear top tent will help your wedding to stand out during the wedding season. In the daytime, it will bring in extra light that keeps the setting open and airy. In the evening, a literal canopy of stars will appear above your guests.
For a magical evening, you can hire a temporary structure from a clear top tent supplier near you. If you want to learn more about how the best clear tents are made, you can visit Anchor Industries.
Plan a unique wedding and your special day will be cherished and remembered by everyone in attendance.