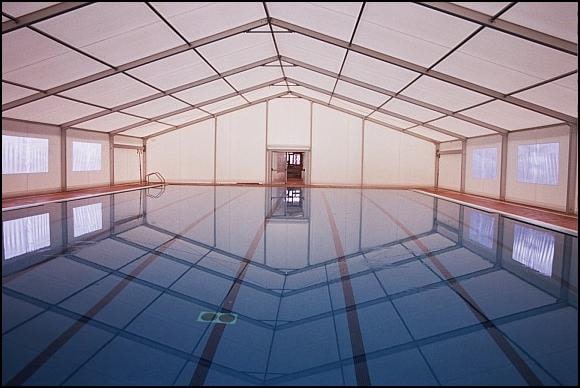 PZ (Party) Series
The PZ (Party) Series clear span structures look absolutely classy and stylish with their clear vinyl walls with solid, cathedral windows. What's more, it is ASCE 7-10 certified which helps to give visitors peace of mind knowing that the structural support is safe and durable. With the PZ (Party) Series, individuals can access a wide range of customization options, including different fabric colors and window patterns. As Anchor Industries, Inc. has an experienced and in-house team of graphic designers, we can add custom graphics on your PZ (Party) Series clear span structure. We have custom design capabilities that can turn your PZ (Party) Series into a real piece of art that turns heads and creates a lasting impression. 
Our PZ (Party) Series are ideal for any small event needs, such as birthday parties, wedding occasions, outdoor space for restaurants and more. Regardless of whether you are an event organizer, a parent or simply an individual looking for tentage solutions for your special occasion, the PZ (Party) Series is the perfect tentage solution due to its classy yet durable structural support.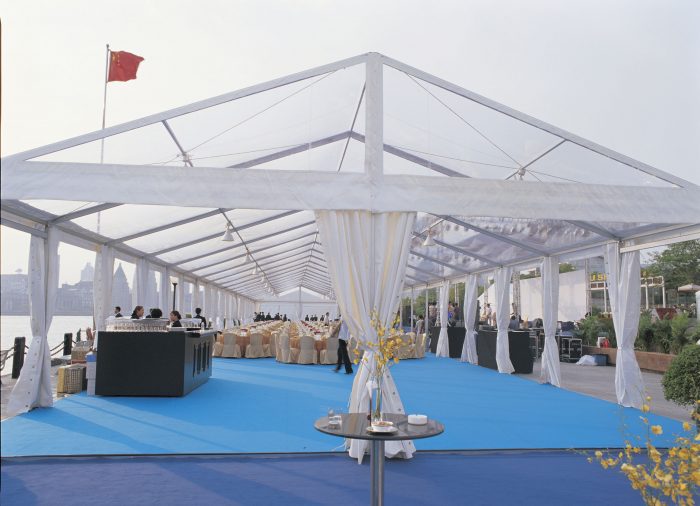 PZ (Party) Series Features and Benefits:
Keder trac roof fabric
Complete hardware and cable assemblies
Fabric panels are constructed of 25 oz. vinyl coated Ferrari 702
Bay spacing – 3M (9'10")
Anodized 4-channel aluminum
Engineered to 2012 International Building Code
Interior Liners and Frame Draping
Compatible with Industry Flooring Systems
Single and Double Door Units
If you have any questions about ordering our PZ (Party) Series, feel free to contact us today.
PZ (Party) Series STANDARD WIDTHS:
6M | 2012 International Building Code

9M | 2012 International Building Code
Gallery