You can create standout events with commercial frame tents, leaving your clients impressed and ready to return for more business. With some extra planning and accessories, you can enhance your tents for unforgettable occasions.
Here are five ways you can make your next event extra special.
1. Get Creative with Your Frame Tent Lighting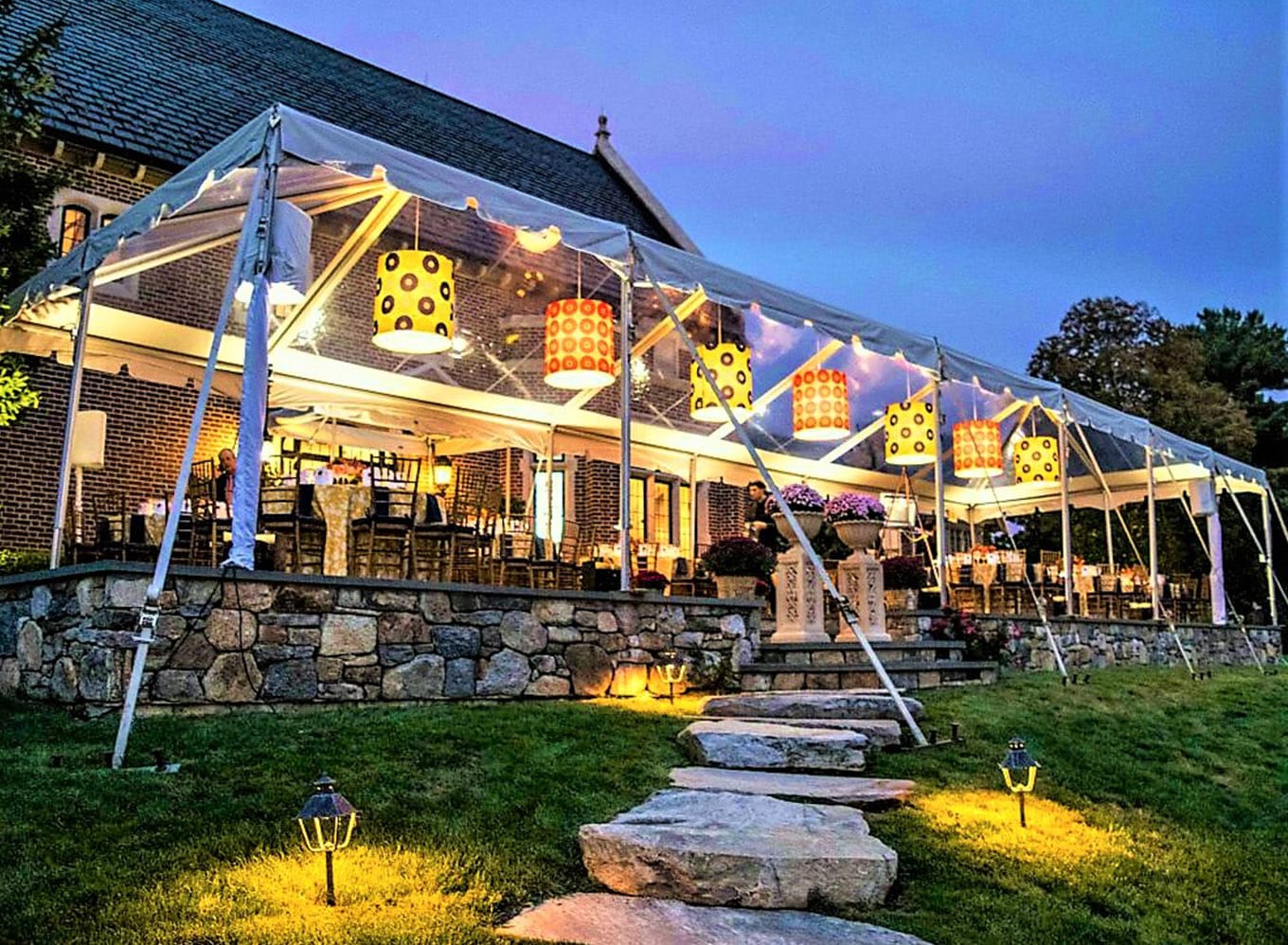 Whether you're planning a wedding or a large corporate party, your choice of lighting for frame tents will be critical. Get the lighting right and attendees will enjoy the perfect atmosphere all throughout the evening. Get it wrong… and the whole event could feel dull and flat.
Be creative with your lighting and consider some of the biggest trends seen at events today.
LED string lighting, also known as fairy lighting, is perfect for almost any event. This type of lighting can complement your main lighting fixtures by adding a magical atmosphere. Consider this for weddings and other parties. LED string lighting probably won't be the best idea for a corporate function or trade show.
Designer LED lanterns are ideal for open-air events from spring through autumn. In the winter, make sure you install walls on your frame tents, and you could create a garden-style atmosphere inside. Lanterns have a unique aesthetic that your guests will love.
You can use sparkle balls for mood lighting. These gorgeous and fun lighting accessories are perfect for festive parties around the holiday season. Try decorating with sparkle balls for Christmas parties or even dinners and ballroom style events.
Bottle lights are another unique take on your lighting needs. These can improve the atmosphere for weddings and high-end private events. There are several variations in design ranging from classic soda bottles to tinted wine bottles.
Remember to keep accessways well-lit to avoid accidents.
2. Add a Marquee for Entryways and More
Frame tents for sale are ideal for events of all sizes, but you should consider adding some extra marquees if you want to make the best impression on attendees and your clients.
Marquee tents can be used to create walkways, red carpet style entryways, and you can even use them for catering equipment or storage needs outside of your main tent. Modular marquees will allow you to customize to your needs, with unlimited lengths, corners, and even stair sections.
3. Keep Your Tent Air Conditioned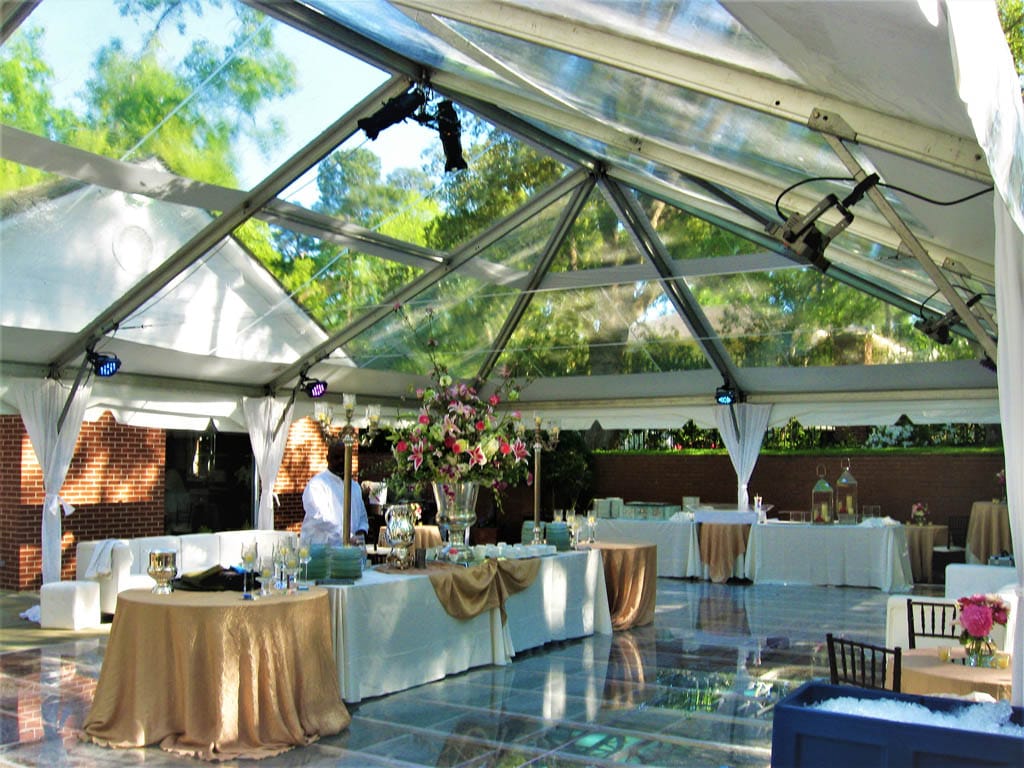 As an events planner, guest comfort and satisfaction both have a direct impact on your bottom line. If attendees are happy, your clients will be too, and this could lead to repeat business and new referrals.
The best frame tent suppliers create structures using heavy-duty vinyl that is thermally efficient, making these tents ideal for portable air conditioning or even evaporative cooling in the right climate.
Winter events typically won't need air conditioning, and fans will usually be enough for ventilation. For warmer states like Florida, Texas, or even California, air conditioning can be used year-round.
4. Build a Dance Floor
Modern frame tents are compatible with commercial flooring systems, giving you the opportunity to create a beautiful dance floor for corporate events, weddings, private parties, and even live music events.
Engineered wood and vinyl flooring solutions can provide a high-end aesthetic, durability, and a feel that is comparable to a traditional dancefloor within a permanent venue.
5. Invest in Clear Top Commercial Frame Tents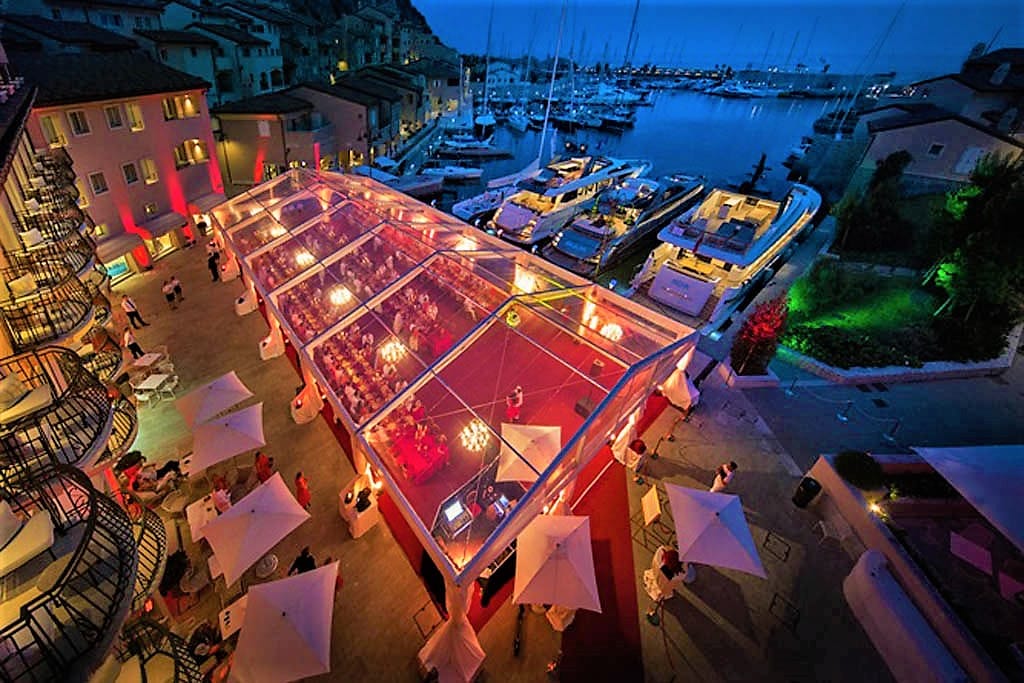 Finally, we come to one of the best ways to enhance any event. Instead of opting for solid roofing panels, choose clear tops instead. Clear top tents are ideal for wooded and garden surroundings. They create warmth and add light during the day, and in the evenings, they open the view to a canopy of stars. Clear tops work great with the lighting selections mentioned above, and they will leave attendees thoroughly impressed with the tent design. This will reflect positively on your business.
Taking some time to think about frame tent enhancements will allow you to create memorable events that help grow your business.
If you're ready to invest in new frame tents for rental and events planning, Anchor Industries has you fully covered. With over a century in the commercial tent business, we know how to make tents that last. Our designs are versatile, attractive, and easier to install and pack-down.
Make your next investment your best one yet. Explore the range of frame tents for sale at Anchor.