In the tent rental business, the quality of your products could make or break your future. Low quality, budget-priced tents might seem appealing at first, but they'll break down quickly, leaving you out of pocket and in need of replacements. Low-quality tents will also leave a poor impression on your customers, so loyalty and repeat business will be hard to maintain.
Having the best tents available is an investment in your future. In addition to quality, you'll also need to consider the style of tents that you keep on hand.
Anchor Industries is a leading wedding tent manufacturer with more than 100 years of operational experience. We manufacture tents at competitive prices for business owners who demand the best. Best of all, our renowned quality ensures a great return on your investment.
If it's time to build out your hiring inventory, you'll need to determine which tents are best for you. Take a look at three popular wedding tent styles to give you an idea of the solutions that could grow your business.
Pole Tents for Affordable Wedding Tent Hire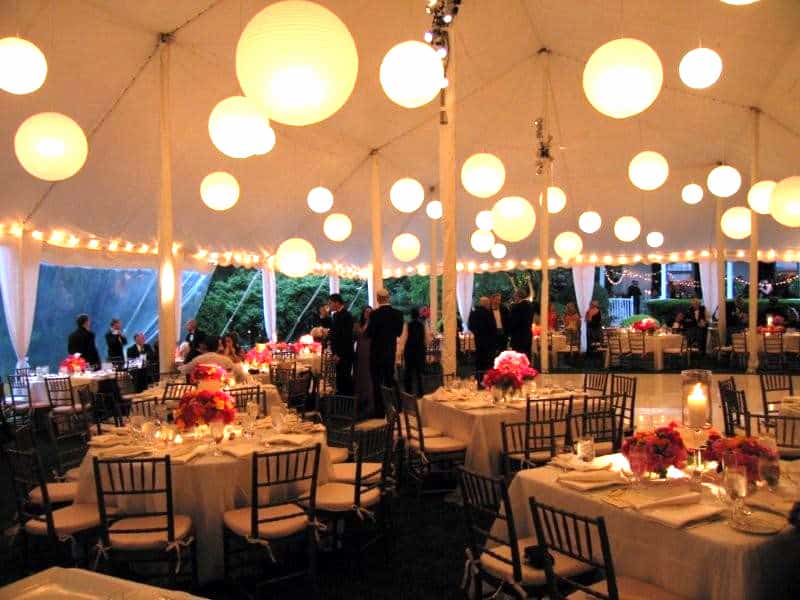 Pole tents can bring a classic feel to any event, and they're particularly impressive for weddings. Pole tents are usually easier to install and tear down, compared to other types of tents. This could, in turn, reduce your staffing costs and increase your bottom line.
Pole tents make for great open-wall wedding tents during the spring and summer, or, in the autumn or winter, you could use modular wall sections with impressive cathedral windows.
With pole wedding tents your clients will be able to set up an event on grass, even if the ground is not completely flat. This can be very helpful for backyard weddings or events in parks where the ground has a slight sloping gradient.
High-quality pole tents from Anchor Industries are made from heavy-duty materials and can be fabricated in a range of solid colors or striped designs. You can get the perfect aesthetic for your brand and business needs.
Frame Tents for Larger Weddings and Great Presentation
Frame designs are popular for weddings of all sizes. From private family affairs to large gatherings and even celebrity weddings, frame tents can provide the space and flexibility that is needed to impress your clients.
Frame tents come with several unique benefits to make them competitive in the market.
They don't need staking, and they can be installed on any flat surface, including pavement and concrete.
Frame tents lack center poles, so there's more room inside and more flexibility to create an efficient wedding tent layout.
These tents are suitable for air conditioning and evaporative cooling.
You can customize frame tents with window styles, door openings, clear tops, and even custom branding.
Perhaps most importantly, frame tents look great. If you want to impress your clients and drive future business success, you'll need to consider the range of versatile frame wedding tents from Anchor.
Tension Tents for a Classic High-End Aesthetic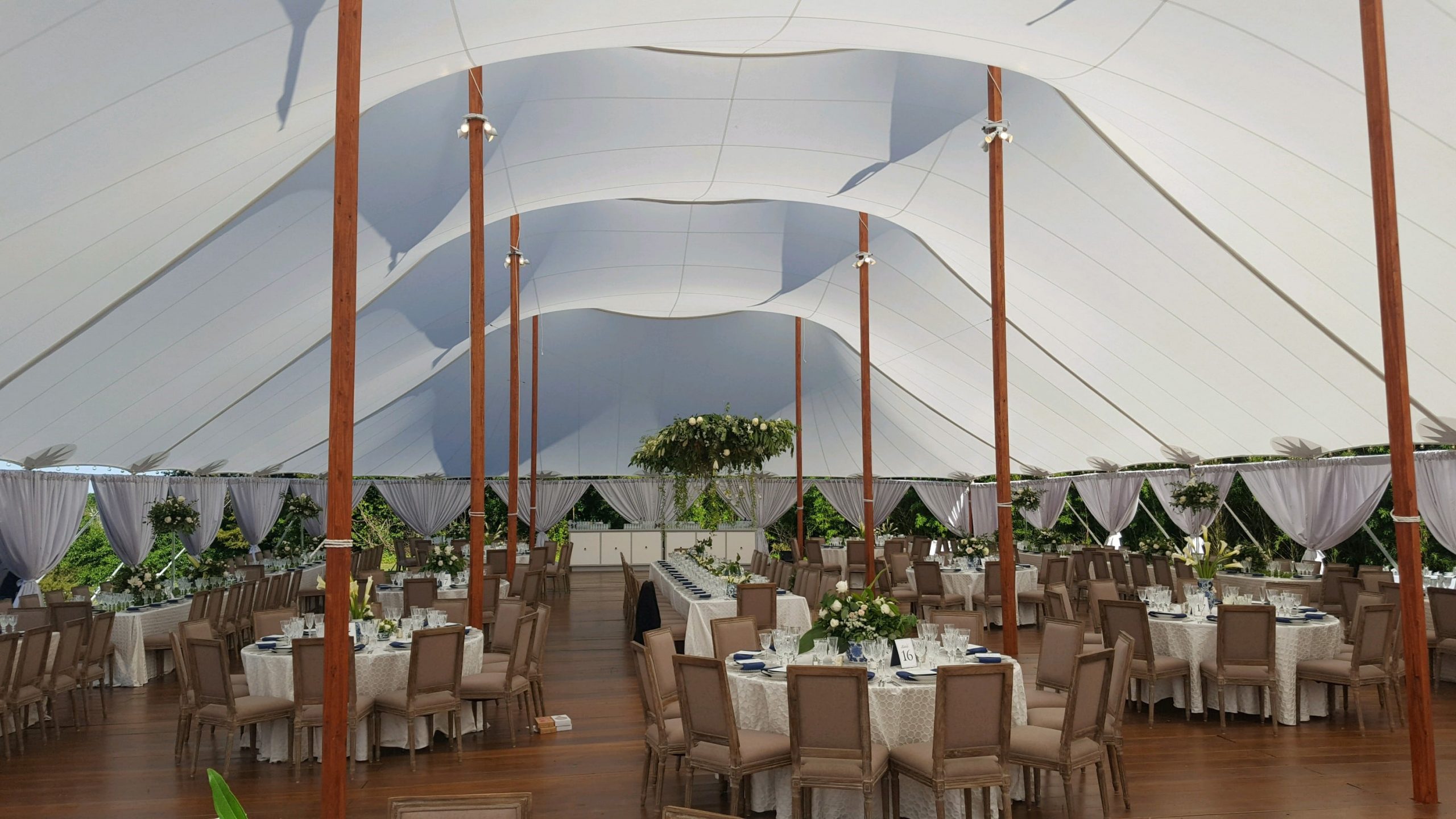 If you want the high-end elegance of a frame tent, but with a more traditional aesthetic similar to a pole tent, tension wedding tents could be the answer.
These are some of the most popular tents available for weddings, commercial events, and large private corporate events. High peak tops and beautiful curves make for impressive presentation on any grass venue.
Tension tents require expert installation, so you'll need to incorporate this into your service and pricing model. However, the discerning clientele you attract could allow for better overall returns.
Anchor is America's Leading Wedding Tent Manufacturer
Don't cut corners when it comes to wedding tents for sale. Your business needs the highest quality solutions to compete in your niche.
Anchor Industries creates durable, beautiful, and practical wedding tents in a range of styles. Contact us today to order the best tents for your inventory.