Any investment you make in your business should be carefully considered. If you're in the events management or tent rental industry, your inventory could make the difference between success and failure in your niche. High-quality clear span tents could increase the business you generate, allowing you to meet the needs of a demanding market.
Unfortunately, not all clear span tents are created equal.
There are several key factors that you need to look for when comparing tents and the manufacturers that make them. In this quick guide, you'll learn how to tell the difference between a dud and a great investment.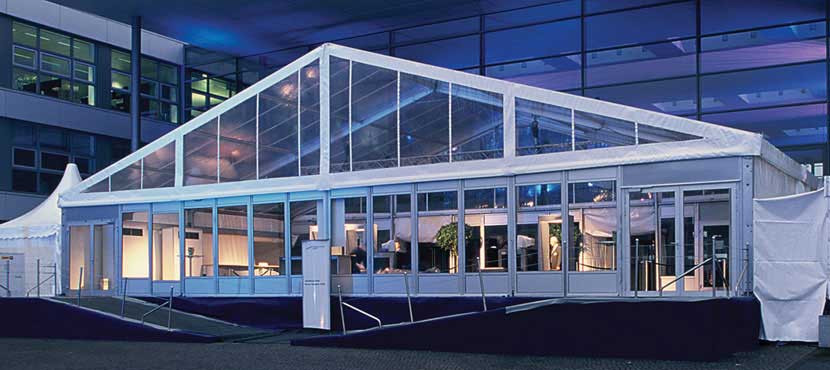 Find a Clear Span Tent Supplier that Provides Options
You might have a general idea of what you are looking for in clear span tents, but you won't be able to make the right decision if you aren't presented with options.
Insist on a supplier that has a range of tents available at different price points. The price will usually be consistent with the size, quality, and design of the tent. A quality commercial tent is a significant investment, but you can have confidence knowing that it will provide years of use for your event rental business.
Factors you will need to consider are standard sizes (both width and upright), as well as accessories like hardware and cable assembly. Quality and ease of use should be essential factors on your wish list.
Consider the Materials Used for Clear Span Tents
Quality comes down to a few different factors. First, there's the design of a tent. Clearspan tents need to be manufactured in a way that protects them from damage in the most demanding conditions. Engineering and manufacturing processes also matter. In most cases, it will be better to order from a domestic supplier. You will have confidence knowing that they comply with industry safety and manufacturing quality standards. You may also have the opportunity to visit the supplier or one of their sales agents, which will give you a chance to evaluate designs and overall quality.
Materials should be selected to provide the best possible quality without unnecessary weight. Steel and aluminum hardware, heavy-duty vinyl panels, and high-quality roof fabrics should all be offered.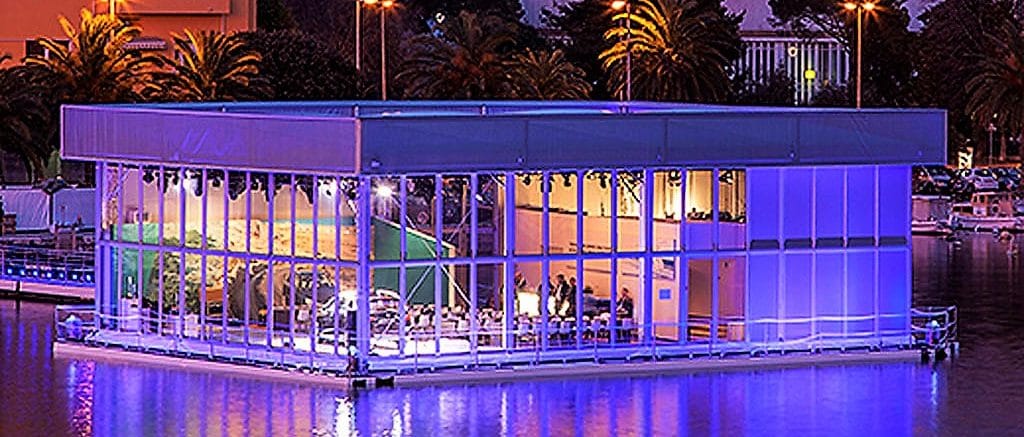 Look for Products That are Versatile
In the hiring and events industries, versatility could increase your return on investment. Clearspan tents should be flexible for your needs. You should insist on modular sections and standard widths of at least 6 or 9 meters. If you need something unique, find a manufacturer, such as Anchor Industries, that can customize a tent design to your specifications.
An extensive choice of window patterns will allow you to choose the right items for your business needs. Door units should be available in both single and double sizing so that you can choose the right option for your next project. With modular tents, you will be able to keep an inventory of all the most common accessories so you can customize a fit-out for every client.
Value-added extras can include color choices for walls and roofing, interior liners, and custom branding or graphics services.
Don't make compromises when choosing clear span tents for sale. This is one investment that will impact the success of your business for many years to come. Getting the most versatile option possible will allow you to maximize the investment you make.
Anchor Industries Inspires Confidence
Anchor Industries has been in business for over a century. Innovation, engineering expertise, and high-quality clear span tents have helped us to grow our business. Today, we're regarded as one of the world's top commercial tent manufacturers. If you want solutions that will last, it's time to talk to us.
With a clear span tent, you will enjoy more interior space for flexible layouts and suitability for any event. From weddings to corporate events, Clear Span designs can help you to make the right impression on your target market.
View our products online and use our convenient contact form when you need advice, technical information or ordering support for clear span tents.