Did you know that here at Anchor Inc we offer custom-made covers for pools that are easy to install and remove? Our wide variety of pool covers are great for many applications, both residential and commercial. In fact, we've been a leader in cutting edge pool cover technology for over 40 years. Since modern pools are designed with such irregular shapes and sizes nowadays, it's very common for customers to call us looking for a completely custom fitted pool cover. In fact, creating custom covers for pools is one of our specialties.
Pool Covers For Every Need
Whether you're looking for a safe way to close your pool in the winter, or simply looking for something to keep debris out of your pool, we have options. Our goal is to provide the most effective products to our customers by understanding their needs first. Because our products are custom made, it's crucial for us to ensure that our customers get exactly what they're looking for.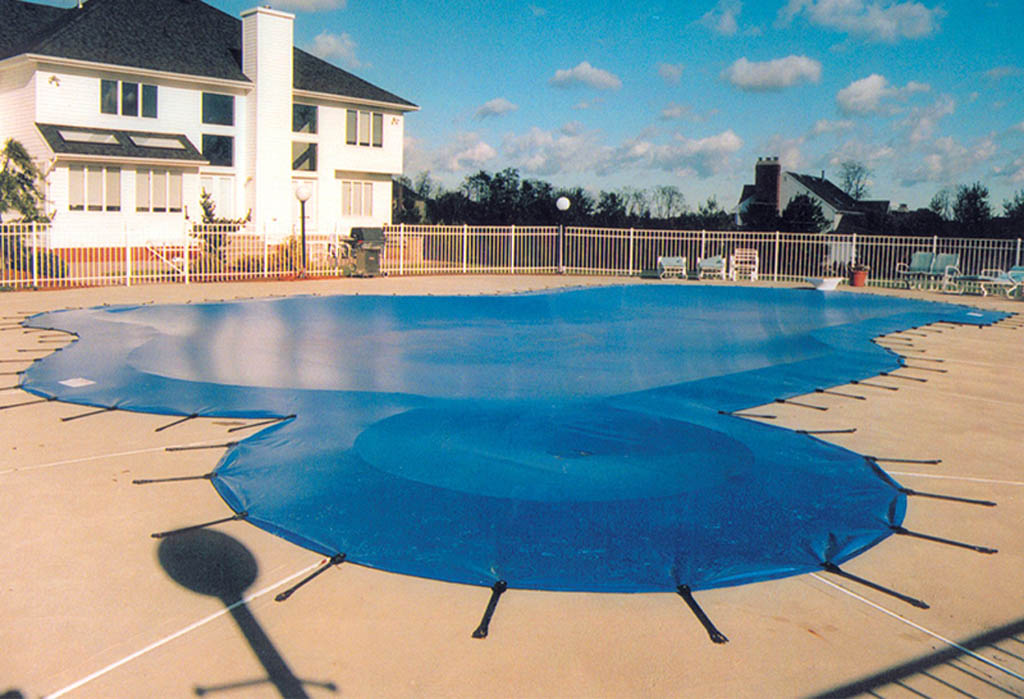 Most prospective customers turn to us in search of a pool cover that will prevent young children or even pets from falling in. Our pool covers are made with a thick material that can withstand the weight of a person and provide safety for commercial or residential pools. Our Anchor Industries Classic Solid Safety Pool Cover & 5-Star Solid Safety Pool Covers are great for safety purposes and can help keep debris out of pools too. These are made with 14 ounces of Vinyl coated fabric that offers a very smooth surface. These thick fabrics are resistant to tearing, ripping, UV damage and even inhibits algae growth. Our Classic Pool cover is also backed with a 10-year warranty which provides peace of mind to our paying customers. Our Classic Solid cover is a great option for someone looking to add a safety feature to their pool area. They connect to the deck of the pool area using highly durable 10" straps made of rubber. Since the pool cover is designed to slightly rest on the surface of the pools water, there's no need for cross webbing either. When you're ready to put the cover away, simply remove the cover and the recessed brass anchors are flush with the ground making them perfectly safe.
Custom Fit Mesh Pool Covers
Mesh pool covers are very popular and with good reason. They're very easy to install and just as easy to remove, they're also great for safety when you want to keep kids out of the pool. Our safety mesh pool covers are made with some of the highest quality materials available and they're also light-weight which makes it easier to handle. When you're not using the cover, you can simply remove it, fold it up and store it away with ease. Our Defender Mesh is not only great for keeping debris out of your pool, it's also known to reduce chemical loss from pool water.
Our Hassle-Free Replacement Program
Like all things that are exposed to extreme weather, pool covers eventually will need to be replaced. Here at Anchor Inc, we strive to make it super easy for customers to replace their pool covers when its time for a new one. Our turn-key replacement program is offered through our network of dealers, simply contact your dealer and we will get a replacement cover out to you ASAP. Since our engineering and manufacturing departments handled the original creation of the pool cover, we will have all the measurements and types of materials used to ensure that you get the same type of cover to match the existing one being replaced. Our turnaround time on getting replacement pool covers sent out is very reasonable.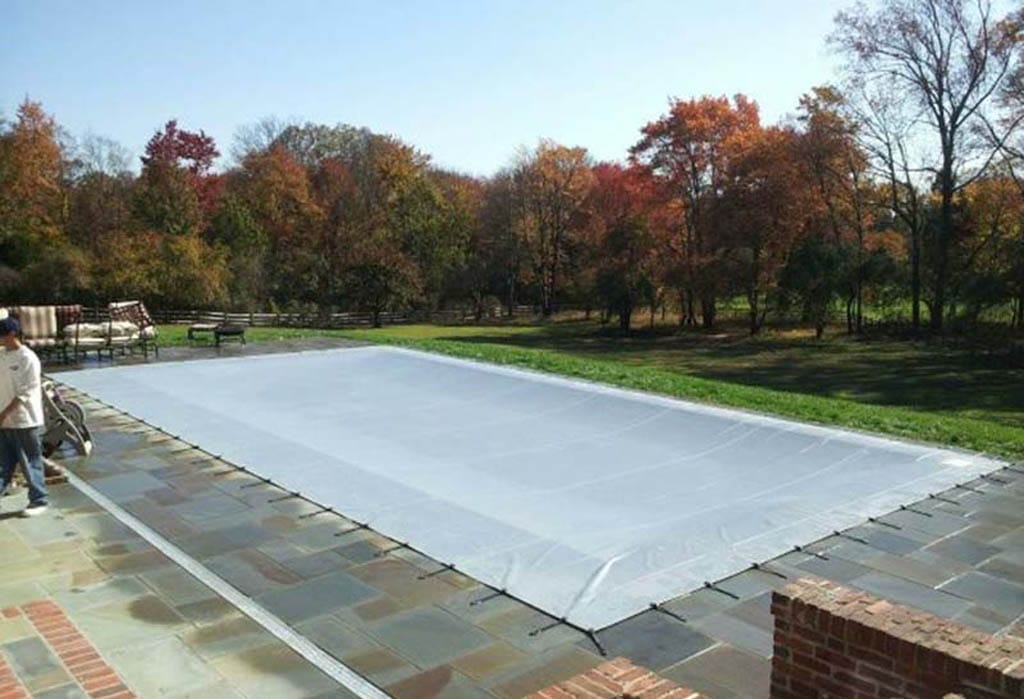 Why Choose Anchor Inc?
Founded in 1892, Anchor Industries is one of the leading manufacturers in the United States for frame and fabric products. We craft high-quality event tents, awnings, canopies, shade and clear span structures, and pool covers, helping you elevate your commercial or residential space. Our team is comprised of over 250 professionals and craftspeople that provide unmatched service to our customer base and each other. Our capabilities are almost limitless when it comes to custom manufacturing for pool covers and other types of fabric structures.
When you purchase a product from Anchor Inc, we don't just offer an excellent manufacturer warranty, we also promise to provide you the best customer service possible. Your satisfaction is paramount to us, not just weeks after making a purchase, but rather for a lifetime. We have been in business for over 125 years and have a tremendous amount of experience when it comes to creating custom pool covers, tents, awnings and more. Our company has been featured in many publications for many awards and our customer feedback is pristine. Simply search for our ratings and reviews online from past customers to see that we make customer satisfaction our number one priority.