One common question many new homeowners have is how to protect their backyard decking and furniture from weather conditions that might stain the deck or fade furniture from sun exposure – without compromising style and the overall look of the home. Well, we have the solution for you. Anchor Industries carries a wide-range of awnings an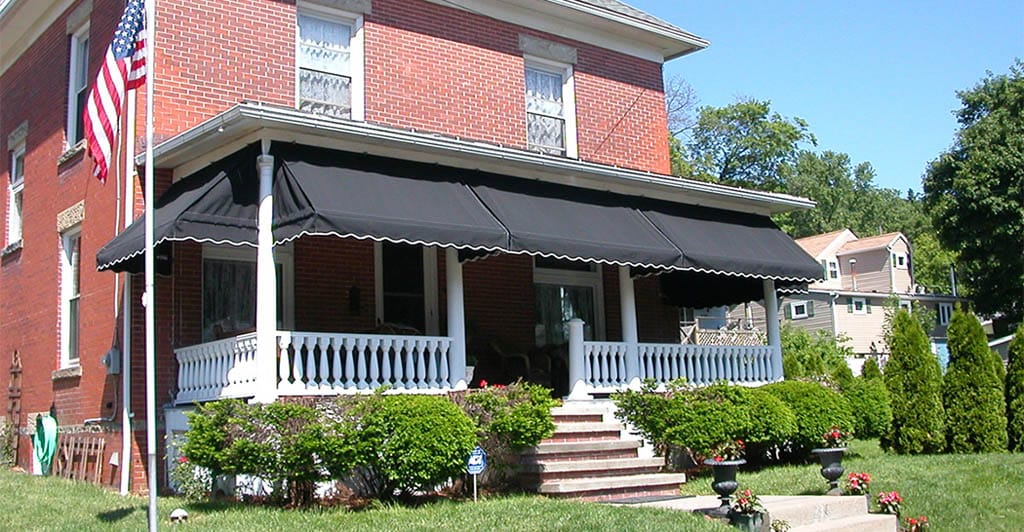 d canopies with various designs and styles that enhance the look of any home.
Residential awnings and canopies are a great asset to any home. With a stylish awning or a Fiesta Patio Canopy, you can maintain a cool temperature, provide shade and offer protection from a passing summer shower.
Awnings Offer Protection During Any Season
We all love the idea of hiding from the sun on a hot, summer's day. But, what about the rest of the year? Anchor Industries' residential awnings and canopies are for all weather typesand provides the shade you need to stay comfortable. If you live in an area that also experiences heavy snow, these awnings will provide great coverage for walkways around your home.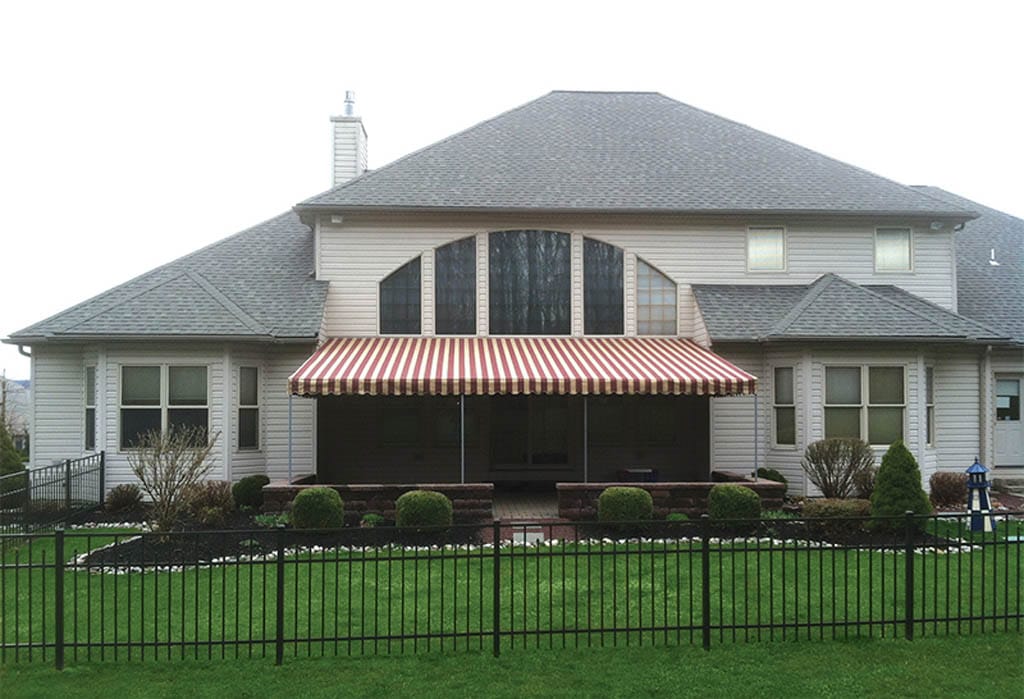 Snow can be difficult to walk through, especially on those early mornings when you are trying to get to work. Awnings and canopies from Anchor Industries will protect your walkways from extensive weather damage and keep the paths clear.
With a variety of beautiful fabrics, colors and designs to choose from, Anchor Industries can assist you with obtaining the awning or canopy that best fits your style and needs. You want your first home to be your masterpiece, and for a lot of families, it can become their forever home. No matter your style or taste, Anchor Industries has the right awning for your home.
Anchor Industries Inc. also produces fabric tops for retractable awnings that are easy to put away when not in use. A retractable awning is a great way to provide protection for your family and guests from the sun and elements, but does not need to be used during the evening or during optimal weather conditions.
Awning Manufacturers Design Easy to Assemble Frames
It's easier than ever to inv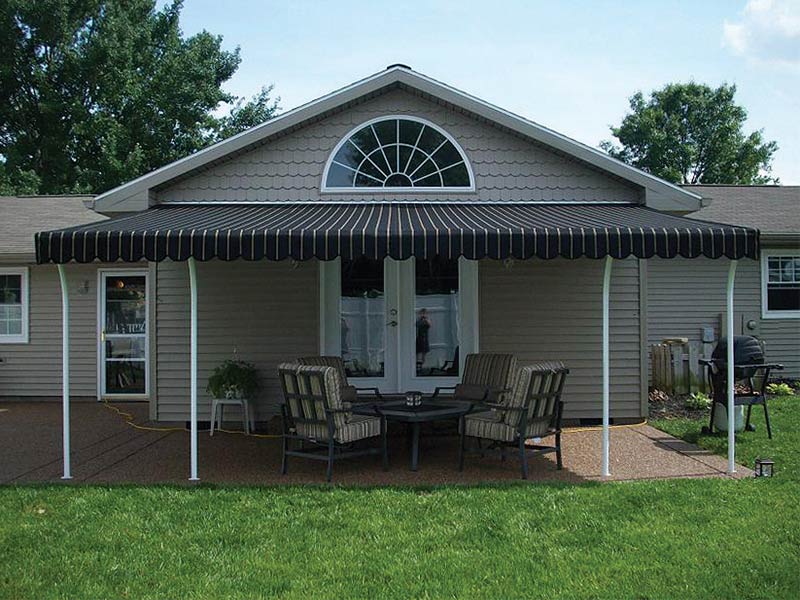 est in awnings for your home. The in-house engineering team recently developed the EZ Connect Frame System. These awnings ship at a great price because they feature a unique aluminum subframe design that weighs less and saves on freight costs.
This newer design also allows for easier storage and accessibility for assembling at the site.
These awnings are flexible and may be assembled as a box-style or blade-style to adapt to all styles. It gives a modern and contemporary look to any home.
Make Your First Home Look Like a Million Bucks
As homeowners, the dream is to make your home look as ravishing as possible so that the style may be contemporary for years to come. A deck or patio awning provides a feeling of luxury coverage all throughout any home. Provide the protection that your home will need without compromising its design and style.
Contact Anchor Today to Learn about Our Selection of Awnings and Canopies
Anchor Industries has manufactured quality awnings, canopies and tents since 1982 and is the most trusted tent manufacturer in the United States. Our advances in frame engineering and fabric technology keep our products at the forefront in the markets we serve.
For more information on ho w we can help you enhance the look and feel of your home with one of our residential awning or canopy products, contact Anchor Industries today. We look forward to hearing from you soon!