Are you in the market for a commercial patio umbrella? Not all products are created equal, so it's important to do your research before you invest.
Learn the most important points to consider when buying an umbrella and make an informed purchase that benefits your business.
How Good is the Hardware, and Can it Be Serviced?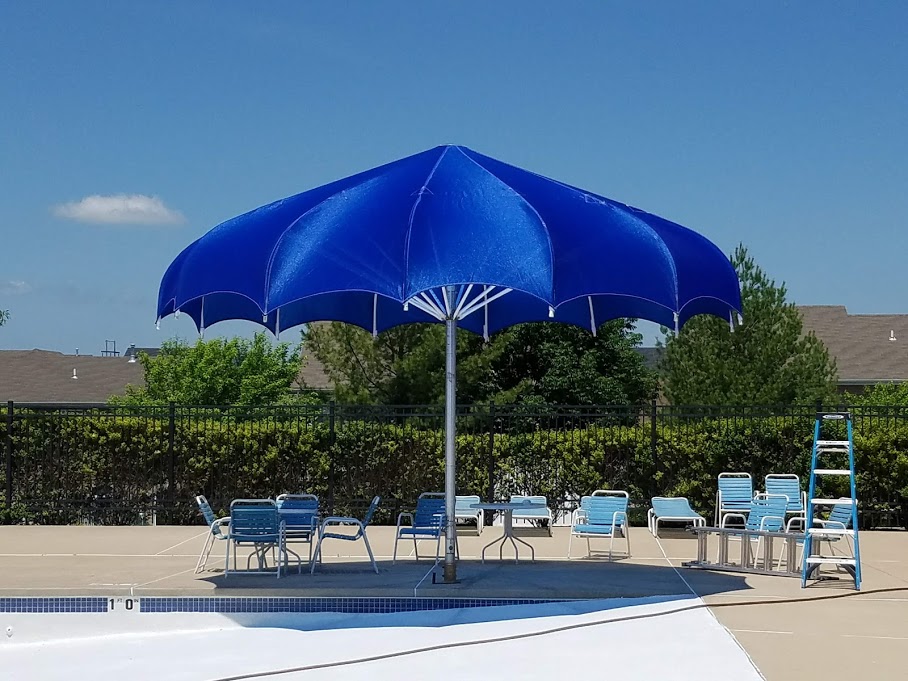 Hardware is just as important as the appearance of a commercial patio umbrella. Sure, you need umbrellas that look great at your hotel, waterpark, café, or restaurant, but you also need a solution that can be serviced throughout its lifetime, giving you a long return on your investment.
The best commercial umbrellas use high-quality hardware made from steel and aluminum. The winch assembly will be user-serviceable so that your team can perform repairs and preventative maintenance when necessary.
Never overlook the hardware when investing in commercial umbrellas. To get an idea of how the market leaders do things, take a look at the FUNbrella® installation and complete maintenance instructions.
Top Options – Can You Customize the Canopy on a Commercial Patio Umbrella?
If you're investing in a commercial umbrella for hotels, you need the top to match your company image and your outdoor aesthetic. The same goes for commercial umbrellas for waterparks, resorts, or any other business.
Top options can allow you to mix and match colors to achieve a look that will impress your guests.
Don't invest in an umbrella that doesn't come with options. The best commercial umbrella manufacturers offer products in different materials like UV Mesh Shadecloth and Woven Acrylic fabrics. Color options are extensive when you order from Anchor Industries, giving you more freedom to customize the look and feel of your commercial umbrellas.
How Much Coverage Will You Get?
Coverage is also an important consideration. With larger umbrellas, you can provide more shade for larger groups. This means that families, groups of friends, and corporate groups can all share seating under a single umbrella. For waterparks, resorts, and hotels, large umbrella tops are a must.
12 ft. is the ideal size for an umbrella top installed at a mid-sized outdoor pool, dining area, or recreation spot. 20ft. is a larger option available for the most expansive outdoor spaces. With a single 20 ft. umbrella you could create the same amount of shade as seven smaller commercial umbrellas.
Some manufacturers will offer discount pricing on small umbrellas, but is it worth it? In most cases, the answer is no. More umbrellas mean additional maintenance and points of failure. Investing in high quality 12 ft. and 20 ft. umbrellas will allow you to create extensive shaded areas with lower procurement and maintenance costs.
Is it Rated for Wind Resistance and Will it Provide UV Protection?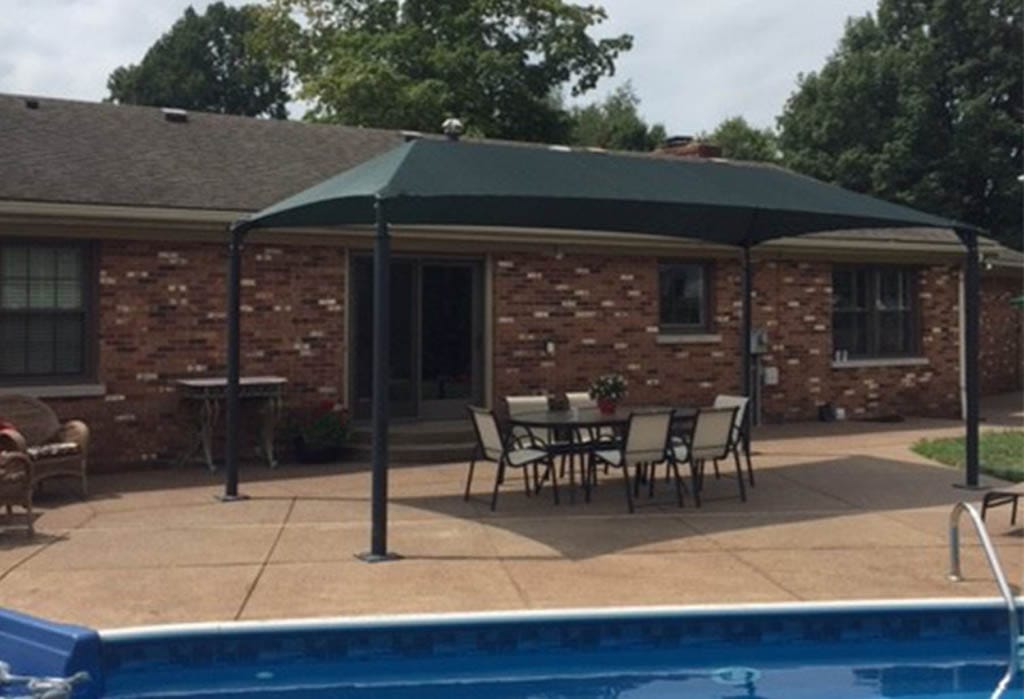 If you're looking at a commercial umbrella for sale that doesn't have a wind resistance rating, it's time to move on to your next option. Outdoor umbrella installations need to stand up to frequent wind gusts, particularly in large open areas. The best umbrellas meet recognized industry standards.
Take the FUNbrella® Classic from Anchor Industries as an example. It meets ASCE 7-02 specifications, indicating that it has been tested to withstand prolonged 3-second wind gusts at up to 90 mph.
UV protection is another major consideration. Acrylic fabric can block out most dangerous UV radiation, reducing the risk of heatstroke and skin damage for your guests. Specialized UV Shadecloth provides even better protection from harsh midday and afternoon sunlight.
Don't leave your guests exposed to the sun and elements with poor quality umbrella tops. Pay close attention to all the details when you make your next investment.
Meet All Your Needs with a Commercial Patio Umbrella from Anchor
We've talked about some of the features and attributes that make a great commercial patio umbrella. Of course, as market leaders in tent construction and specialized shade products, we know exactly what is needed to provide reliable protection for years to come.
At Anchor Industries, we take pride in engineering products that last. Our commercial umbrellas for sale are made to the highest standards, with rugged and durable construction that withstand the elements. We've been in business for over a century, and we're not here to make a quick profit with disposable products. By providing the highest quality solutions in America and through select global markets, we've built an unrivaled reputation in the industry.
If you want the best shade products, you need to talk to the best commercial umbrella manufacturer. Explore your options at Anchor today and make a long-term investment in convenient shade for all of your outdoor commercial spaces.