When you go to eat at restaurants or a public pool, finding outdoor umbrellas is a common sight. You can also find umbrellas at many other commercial events and places. Not only do these umbrellas provide shade, but they can also create a pleasant, lively atmosphere to any space. In this article, we talk about the things you need to consider so that you can choose the best commercial patio umbrella for your needs. We also look at why Anchor Industries Inc. is the leading manufacturer in the United States for umbrellas and other frame and fabric products.
First, let's look at these handy tips to guide you in making a good decision about purchasing patio umbrellas for your business.
Think about your space and the advantage of having a patio umbrella
If you are a business that serves customers outdoors, such as a hotel or a restaurant, you need shaded areas for different weather conditions. You don't want to turn away customers or have them leave if it starts to rain or if it is too sunny. This is where a commercial patio umbrella can help you.
Choose the type of umbrella that is most suitable for your needs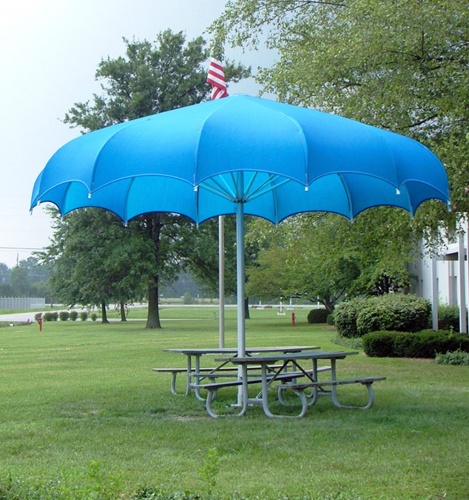 Umbrellas can come in a plethora of different shapes and styles. While it is easy to get confused by all the options, keeping your needs in mind is a good way to narrow down your choices. So if you have an area where space is restricted, for example, you may want to think about getting an offset umbrella rather than a conventional umbrella. Offset or cantilever umbrellas have stood off to one side rather than in the middle and can be mounted on a variety of bases. They are ideal for limited spaces where it is not always possible to put up an umbrella on an upright stand.
Pick the right size
Understanding your size requirements will help you decide whether you need one or more umbrella to provide an ample amount of shade in your space. It will also save you the stress of purchasing the wrong product(s). So measure your space and ask experts for help if needed.
Consider durability and weather resistance
Any business would want to spend minimum time and effort in maintaining and replacing their patio umbrellas. So choose a good quality, rust-resistant product with a weather resistant canopy that will last you for years.
Use the umbrella as a branding tool and to add elegance
Consider purchasing umbrella(s) with the colors and/or logo of your business to make it eye-catching. You can also personalize it in other ways to use it as a branding tool.
Keep pricing and budget in mind
Obviously, it is important to stick to a budget. Get the product that gives you the most value for your money. Choose products from a reputable manufacturer that provides warranty for their products.
Safety concerns and compliance are the most important
Carefully choose a product that meets the highest international safety and quality standards and will not put your customers in any danger at any time.
Products from Anchor Industries are your best choice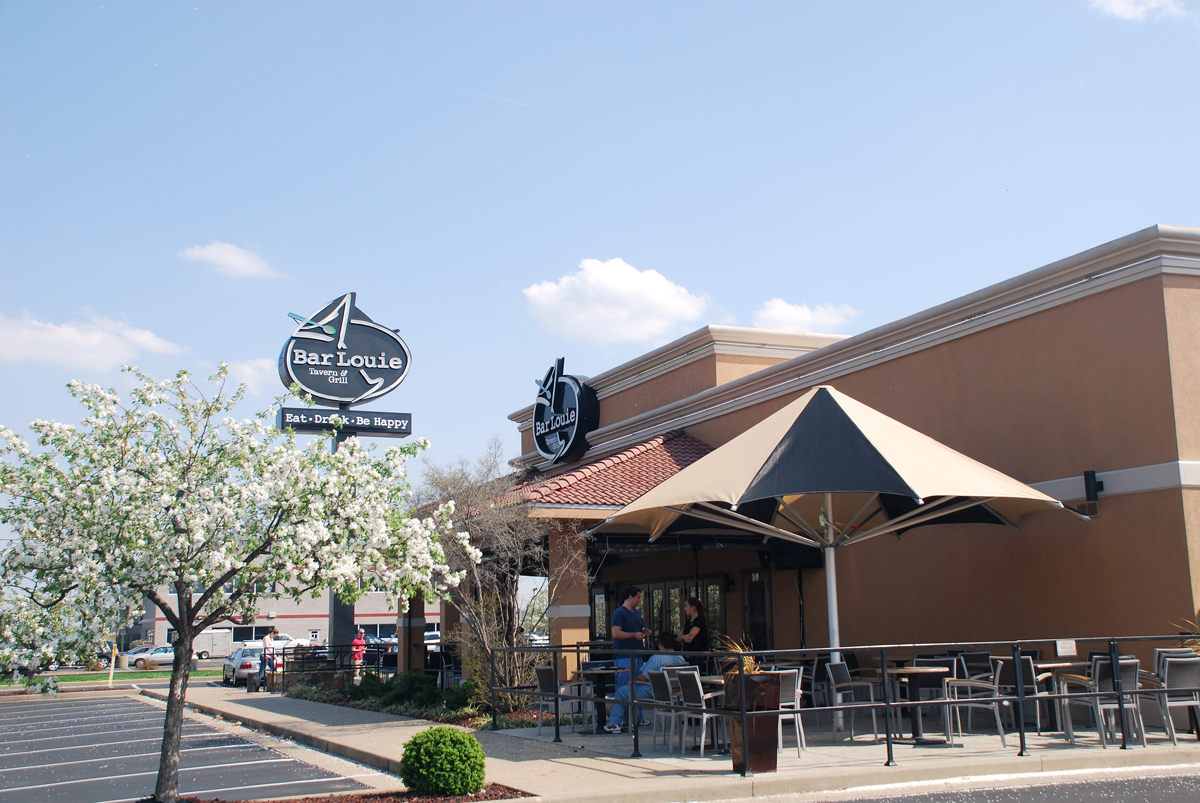 There are many companies that are in the business of manufacturing umbrellas and other shade structures. At Anchor Industries, our decades of experience in providing top-quality products engineered for maximum durability has made us the leader in the industry. Our history of producing innovative products and the many awards and recognition that we have won since our start in 1892, set us apart from other companies.
Our products are always designed and manufactured with quality and durability in mind. We continue to challenge ourselves by working on better and safer products not just for businesses and events, but also for the military, and for fire shelters. Whether you are looking for a commercial umbrella for hotels, resorts, waterparks, daycare, or more, you are sure to find the best products at Anchor Inc. Just check out our website to see our full range of products, place orders, locate dealers, and more. As the recognized leader in commercial umbrella manufacturers, our products, as well as our unparalleled service, will blow you away!