Anchor Industries, Inc. is your professional awning manufacturers. With years of experience, we can help you attract more customers to your place of business. In fact, awnings and canopies reduce cooling costs, while accentuating the aesthetic appeal of homes and office buildings. Retractable units also keep your customers in the shade at restaurants and retail establishments.
The Benefits of Anchor Awnings
Awnings and canopies keep your customers cool and comfortable at all times. Similarly, they combine function with decorative charm to protect entrances and windows. In fact, these units seamlessly blend in with existing décor and exterior features. This protects your business from harmful UV rays that can fade or damage signs and exteriors.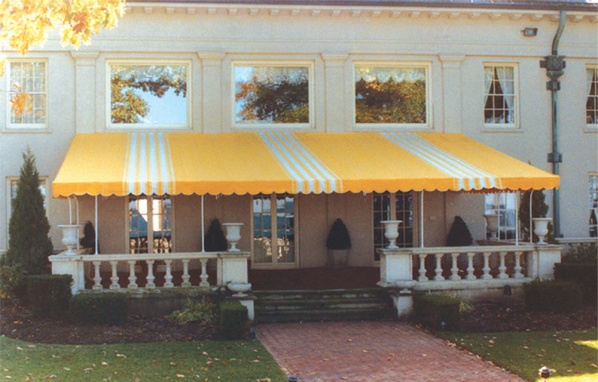 Canopies and umbrellas are perfect for your business' outdoor seating areas. The same also goes for patios and deck spaces that receive excessive sunlight and rays. At Anchor Industries Inc, we manufacture bespoke canopies and awnings based on your desired specifications.
Here are some more benefits of tents and awnings for sale:
Awnings and canopies make your outdoor spaces usable. They keep your customers in the shade while protecting them from rain and extremely hot temperatures.
Anchor Industries Inc. produces fabric tops for retractable awnings that are easy to put away when not in use. We also designed canopies and large umbrellas for all your outdoor patio tables, decks, and recreational areas.
Awnings and canopies improve the aesthetic appeal of your home or business. This includes relaxing in the shade on sunny days, as well as enjoying outdoor gatherings even if rain or drizzle is present.
These structures also reduce energy and cooling costs. In addition, they protect windows, window treatments, furnishings, art, and entrance-exit ways in your business.
Help your business secure higher visibility with sturdy and durable retractable awnings. In fact, our highly-dedicated team can enhance your business with awning logos to engage new customers and clients.
Residential Awnings
We feature a wide array of residential awnings for patio spaces. These units protect your windows and increase property value. They also add value to homes and businesses, while protecting draperies and furnishings from fading. If looking for shaded living spaces, here are some top products to consider:
Fiesta Patio Canopy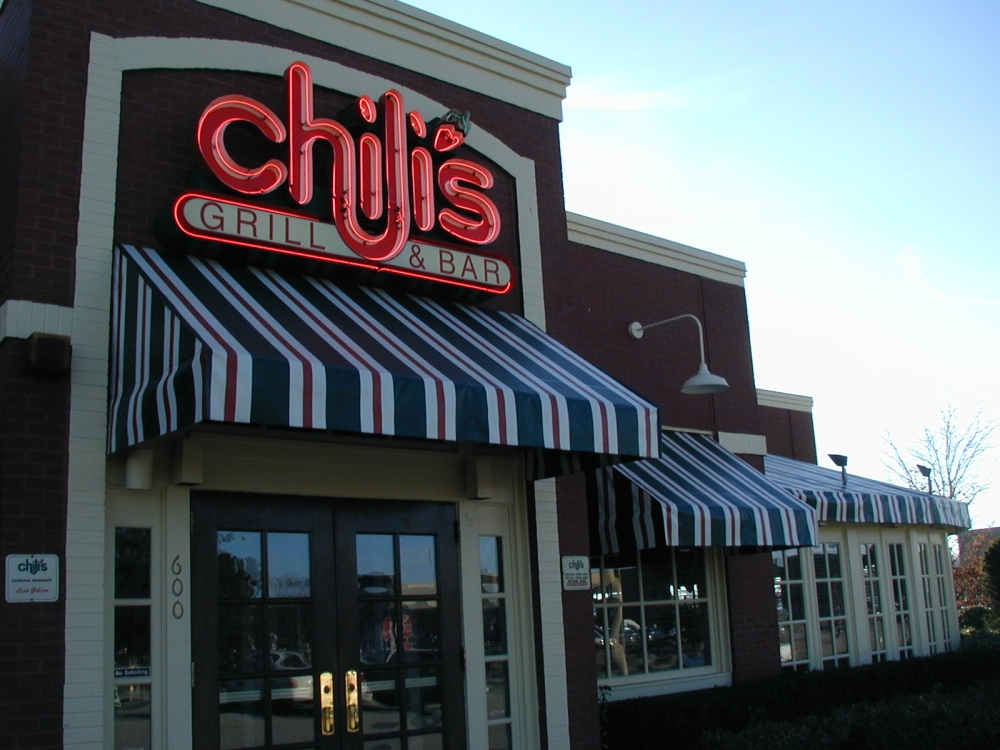 The Fiesta Patio Canopy makes outdoor living spaces enjoyable. In fact, this DIY shade protects your loved ones from excessive heat and rain. With over 80 SUNbrella® fabric colors available, you can choose the right designs and styles for the home or business. These canopies continue to receive great reviews and are perfect for events as well. Here are some perks of buying the Fiesta Patio Canopy system from Anchor Industries, Inc:
The cost-affordable canopy that truly enhances your outdoor living spaces.
10' – 25' widths range available.
Powder coated frame and rafters that connect to the wall.
Easy to slide in channel rail for the top cover.
More than 85 fabric colors to choose from.
Commercial Awnings
Commercial awnings create shaded entrances and exits for customers. They also increase the beauty of your storefront with customized logos, designs, and colors. By enhancing any property's architectural silhouette, awnings attract and entice customers and clients from near and far. With a myriad of wonderful fabrics and colors to choose from, these units will protect walkways from all weather elements. They also help you save on energy and cooling costs while protecting your customers across the board.
At Anchor Industries Inc, we remain committed to excellence in all awning, canopies, and umbrellas. We invite you to visit our website to explore the many products, accessories, and services we offer. You can also contact us with any product-related questions or concerns. Whether for homes or business, we are sure you will love our canopies and covers for everyday life and special events.
For more information on awning canopy products, simply contact us today or please visit our website.